Were back swinging with some new functionality and enhancements to make the most out of your Keela account. Our Product Team just. wont. stop!
Here is what to expect from our 2.10 release!
Google Analytics & Google Tag Manager
These integrations will help you maximize your data collection and analysis from Keela Forms.
Google Analytics
Google Analytics is a free website application that helps webmasters analyze site traffic. Some common use cases are to determine traffic and page usage, track user numbers, identify trends in user groups, and to track digital marketing efforts.
By integrating Google Analytics with your Keela account, you will be able to see when a transaction form is viewed/opened and any other interactions with the form (first visit, scrolling, etc.)
Learn more about the Google Analytics Integration here!
Google Tag Manager
Google Tag Manager is a free tag management tool. These 'tags' are essentially events that are invoked by a visiting user's behaviour on a website and can be sent to an analytics app (most notably Google Analytics) for reporting.
Google Tag Manager is a bit more advanced in terms of tracking, but does not provide any reporting or analytics. If used in tandem with Google Analytics, all data tracked in Google Tag Manager can be pushed through Google Analytics for reporting purposes.
Learn more about Google Tag Manager here!
Importing Interaction Data
We know how important interactions are for stewarding your donors, volunteers and anyone else you may interact with! This is why our Product Team has developed the ability to import your legacy or offline interactions into Keela!
Learn more about importing interaction date here!
Rejected Email Management
We have updated our language for 'rejected' emails to be inline with the industry best practice. You'll now see emails aren't 'rejected' they are 'bounced'.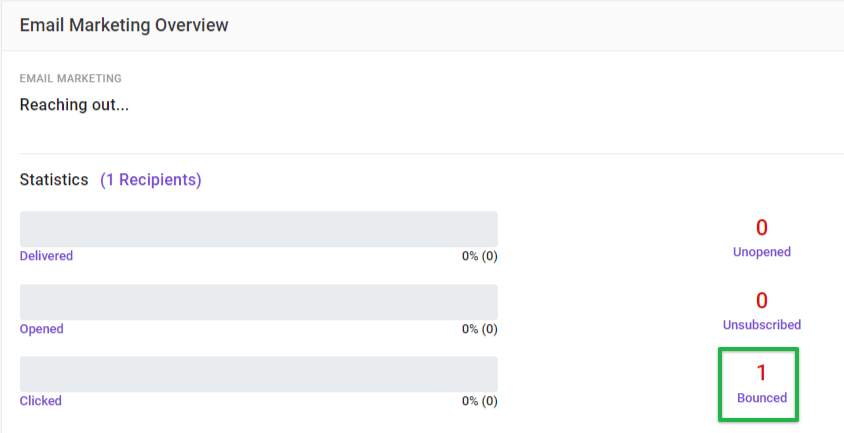 Email Marketing can be bounced - or rejected - for a whole bunch of reasons and now, Keela will provide you more insight as to why these emails may have bounced, by indicating whether the email "soft bounced" (email delivery was unsuccessful after 72 hours of attempts) or a hard bounced (your email was suppressed by the recipient). You'll even be able to "unbounce" email recipients who were hard bounced!
You can learn more about the bounced email statistic here!
Duplicate Manager & Secondary Emails
Keela's Duplicate Manager will now recognize secondary emails, in addition to picking up on duplicate Full Names, Primary Emails and Origin IDs, to match potential duplicates in your Keela account.
Note that secondary emails will only be recognized in the Duplicate Manager tool. All automated duplicate checking (incoming form responses) will continue to only look at Primary Email in order to maintain the integrity of your data.
New Columns for Transaction Tables
We've added some new transaction columns so you can learn more about your data at a glance! Some of these new columns include: Frequency, Revenue Category, Campaign and Impact Area!

That's it for now folks, but stay tuned for more incredible releases from our Product Team!