Looking to export a CSV list of Contacts which have subscribed to a certain (or multiple) Membership Plan(s)? Please follow our process below and you will be able to gather your member lists in no time!
1. Go to the Membership Tool, to view all Membership Plans within your Keela Account.
2. Select the Membership Plans which you would like to gather lists from using the checkboxes.
3. An "Actions" Icon will appear, allowing you to "Export Membership Subscriptions" (as shown below):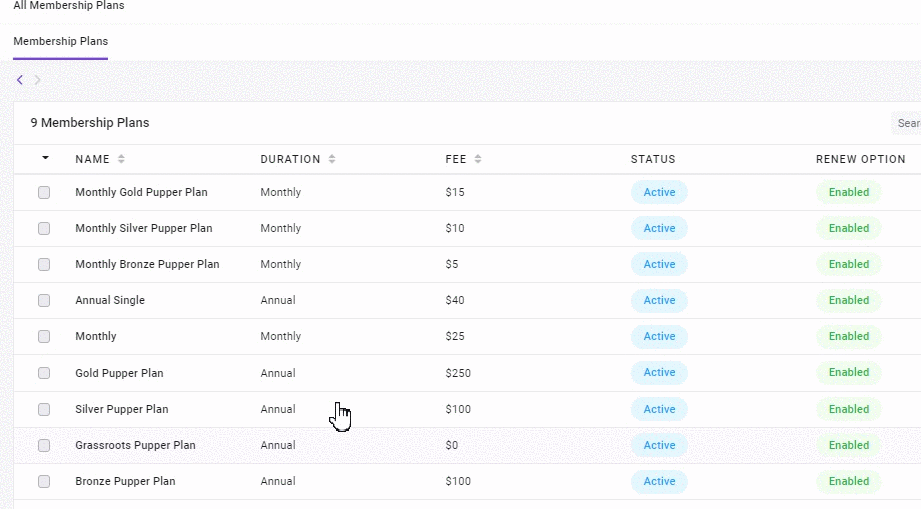 4. Select the columns which you would like to include in your resulting export CSV file. This will include some limited Contact information (eg. Name, Email), as well as all of the Membership Plan-based data (eg. Fee, Status, Expiration Date, etc.).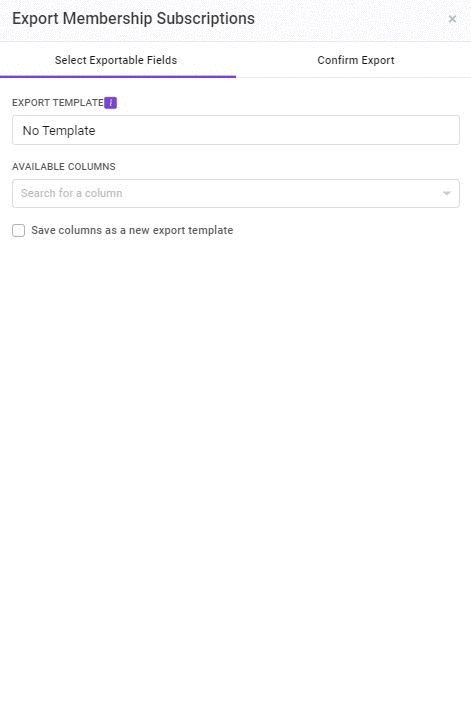 5. Complete the export & gather the resulting CSV from your Personal Export History (accessed via Personal Settings > Personal Exports > Export History)