How does DonorSearch pull data?
DonorSearch will look for any individual amongst various datsets who might meet the contact information provided. This data is updated a few times a year by dedicated data scientists. DonorSearch looks at many different datasets to identify any trace of philanthropy and wealth.
That said, some people give to organizations that don't print annual reports and some people give anonymously, which cannot be traced. While it would be impossible to find every record of giving, DonorSearch's goal is to provide a breadth of data to help identify possible major donors.
How should I interpret all of this data?
DonorSearch's data hinges on a 3-star rating system, which is captured in the Quality Score.
DonorSearch will search and find any data that could possibly be linked to the individual you are looking for. DonorSearch then rates the quality of each piece of data on a 3-star system, based on the likelihood of the data being associated with the searched individual. 3-star indicates a likely match, whereas 1-star indicates that this data may be associated to a different person.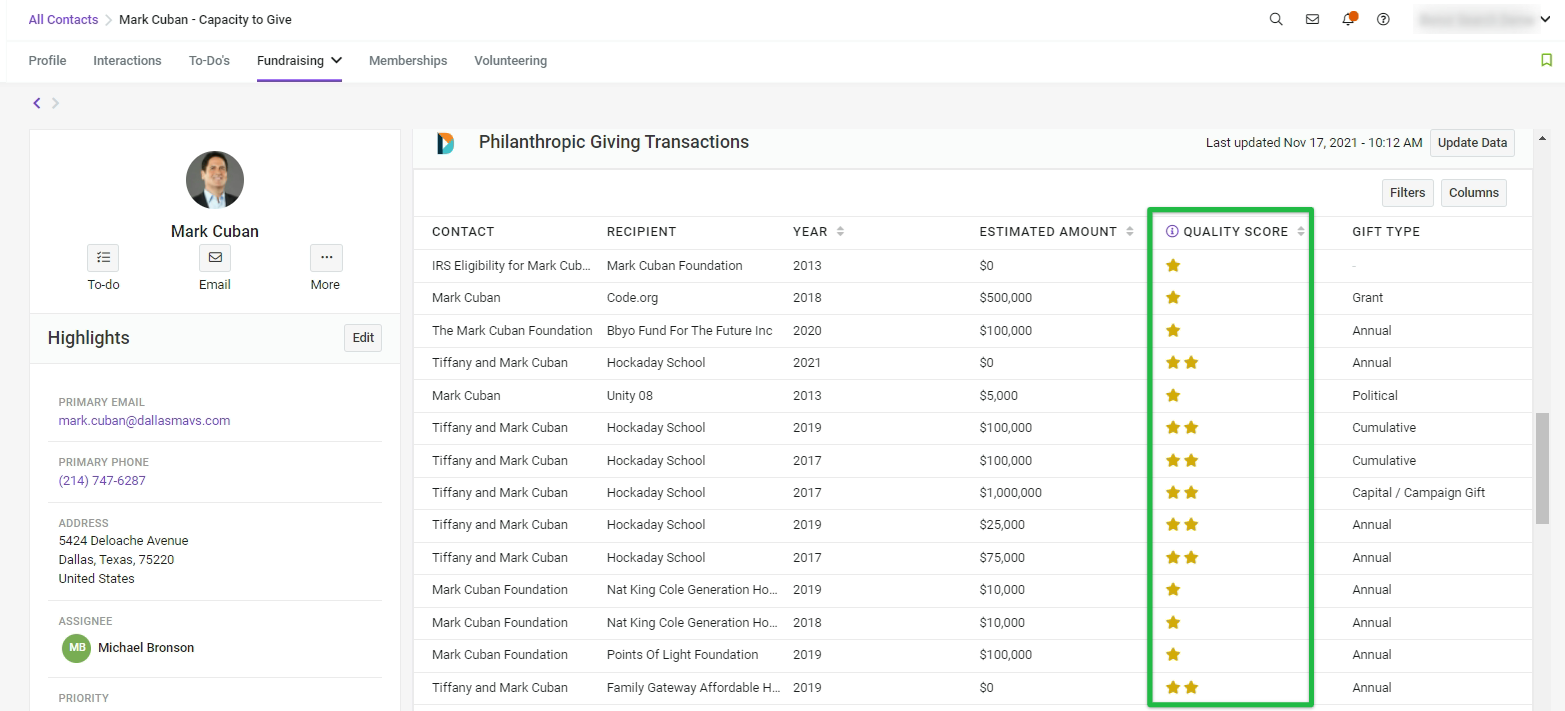 Using this Quality Score will be essential to leveraging your DonorSearch pulls!