We're hitting the mid-way point of 2022 and our Product Team has been hard at work building new functionality. So, what better way to roll into May than with some Membership (and other miscellaneous) enhancements? Scroll down to learn more about what will be released in the coming weeks!
Importing Memberships (0:06)
Viewing Membership Plan Details (1:01)
Changing Membership Plan Status (1:46)
Updating Receipt Delivery Status (2:15)
Cover Processing Fee on Membership Forms (2:56)
Offline Payments for Auto-Renewing Memberships (3:15)
Editing your Membership Plan Details (3:37)
Creating Past Membership Plans (4:03)
Editing Recurring Transactions (4:16)
Memberships
Membership Form Processing Fees
We're releasing the ability cover the processing fee for any Membership Subscriptions purchased through a Keela Membership Form!

Offline Payments for Auto-Renewing Memberships
Auto-renewing Membership Subscriptions were previously restricted to payments process through Keela (Online via PayPal or Online via Stripe). With this release, you can now create Membership Subscriptions with offline payments!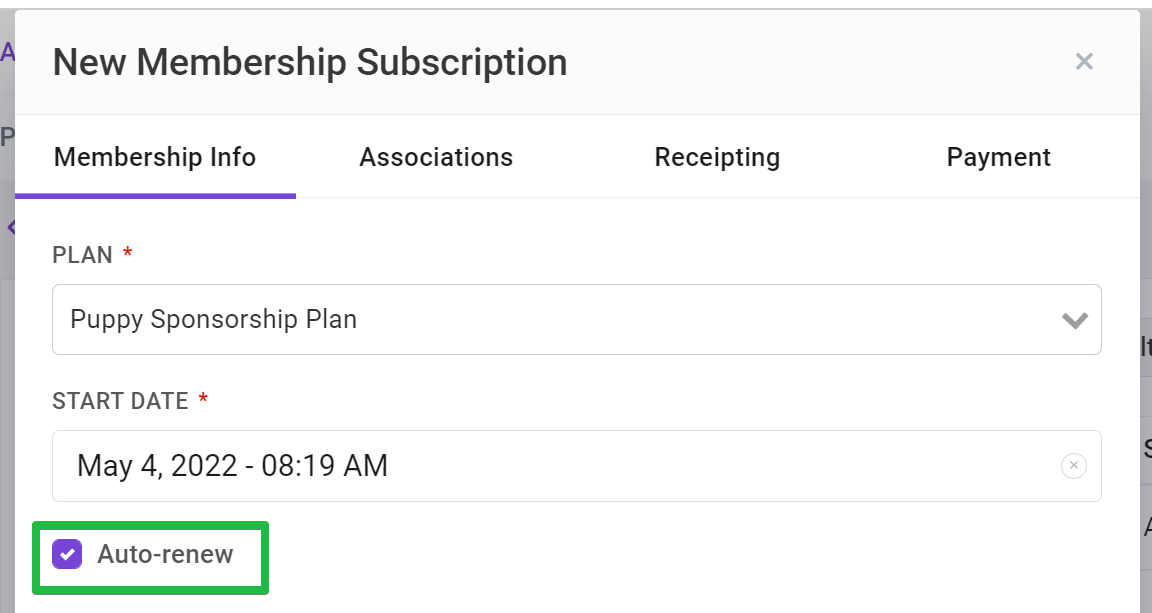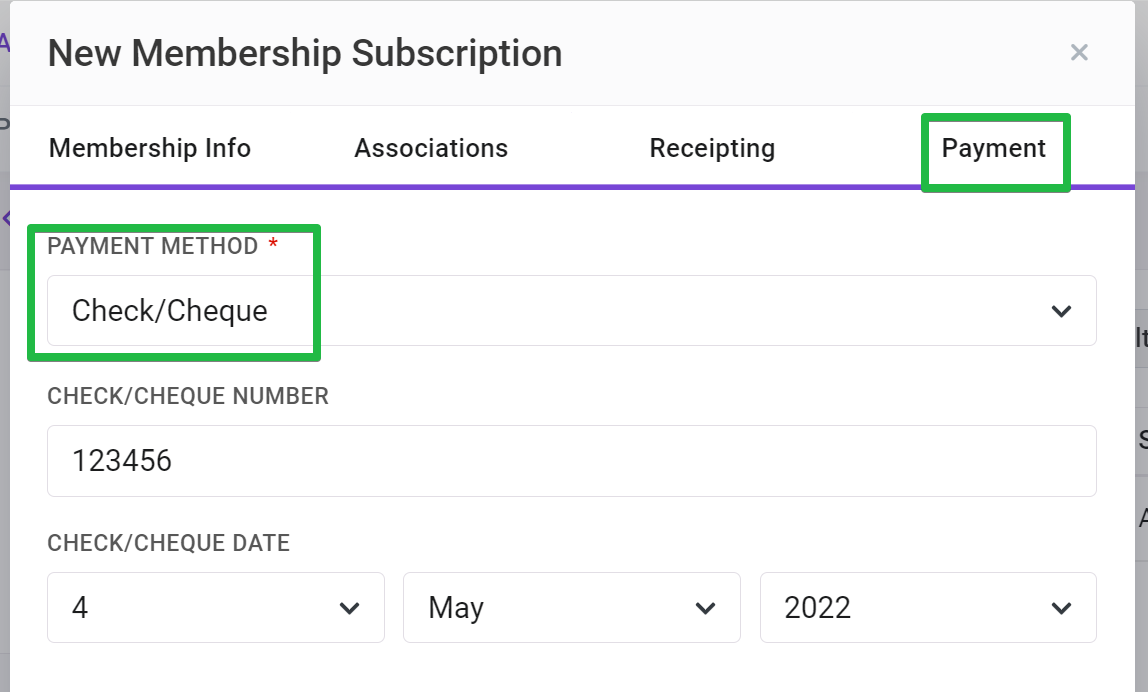 Viewing & Editing Membership Plan Details
Now, you'll be able to view all Membership Plan Details (not just the Plan Name and Description) retroactively. You'll even be able to edit these Membership Details!
*Note: any edits made to Membership Details will impact future Memberships only.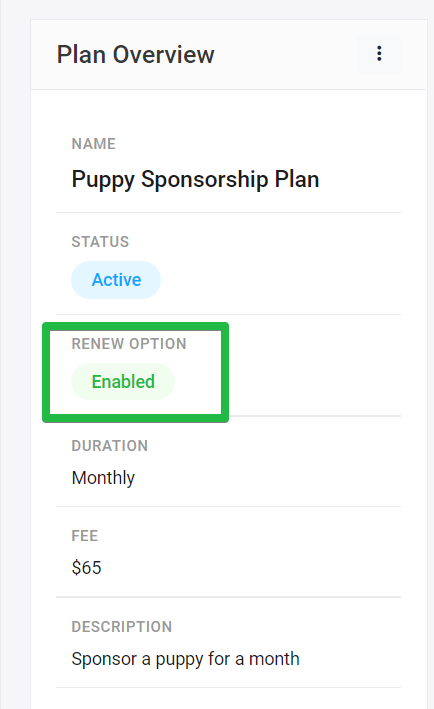 Deactivating Membership Plans
You will also be able to activate or deactivate any Membership Plans. By deactivating a Membership Plan, no new Membership Subscriptions will be added to the Plan!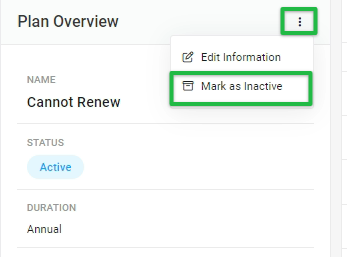 Create Historical Membership Plans/Subscriptions
You can also log your historical Membership Plans and Subscriptions in Keela. This will streamline your data management and paint a more holistic picture of your contact's interactions with your organization.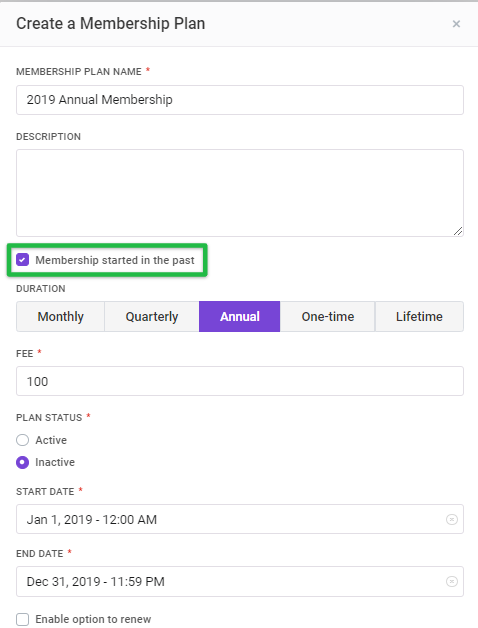 Importing Memberships
Going hand-in-hand with the ability to create Historical Membership Plans and Subscriptions, is the ability to Import Memberships. You will now be able to import membership subscriptions, both past and current!
You can learn more about Formatting your Memberships here!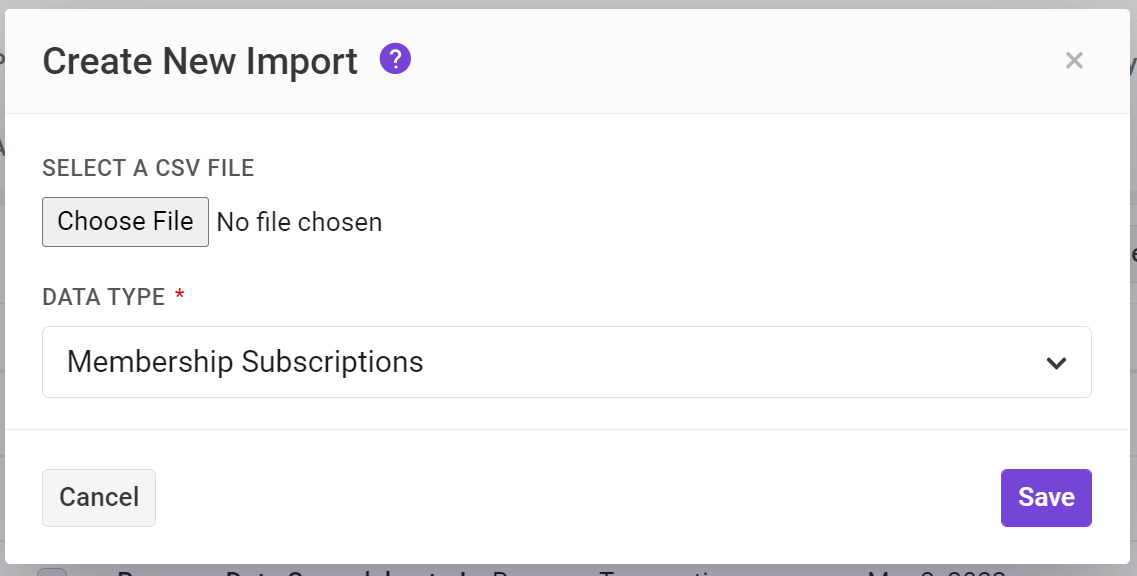 Sorting & Viewing Membership Plans
We have added a new "Renew" column to your Membership table. This way, you can easily see whether the Membership Plan has the option for auto-renew enabled or disabled. You can also sort Membership Plans by any column (except Status).
Note: any sorting options applied will not be saved. The default will always be to sort by date created.

Recurring Transactions
Editing Recurring Transaction Payment Schedules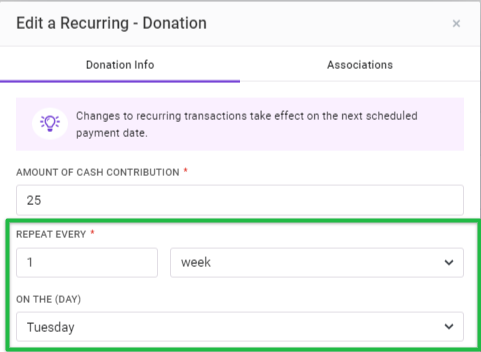 Now, you'll be able to adjust the payment schedule for recurring transactions. This will impact the future transactions associated to the recurring series.
Note: this functionality is not available for transactions processed Online via PayPal.
Creating Recurring Transactions on a Future Date
You'll also be able to log recurring transactions to start on a future date!
Note: this functionality is not available for transactions processed Online via PayPal.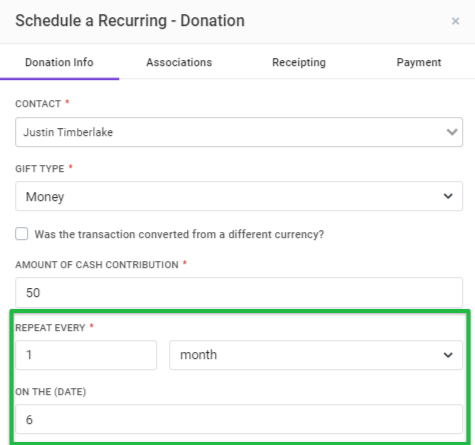 Receipt Delivery Status
We recently introduced our Receipt Delivery Status to our transaction records. Now, you'll be able to edit this Receipt Delivery Status for any transactions with the current status of "Undelivered" or "Delivered-Method Unknown". This can be done in bulk or individually!

Relevant articles: