What are KeelaPay's Fees?
The three main processing fees for nonprofits are:
Standard card transactions (i.e.. Visa and Mastercard payments)
Amex card transactions (traditionally more expensive then the above two)
Bank transactions (i.e.. ACH payments and the like)
The processing fees that you're charged will depend on what type of Merchant Category Code (MCC) your organization is eligible for when signing up for Keela:
MCC 8398 - Charitable and Social Service Organization (eligible for the nonprofit interchange rate)

MCC 8641

- Civic, Fraternal, and Social Associations
MCC 8661 - Religious Organizations.
If you're eligible for MCC 8398, you will receive a reduced standard transaction rate for Visa and Mastercard charges.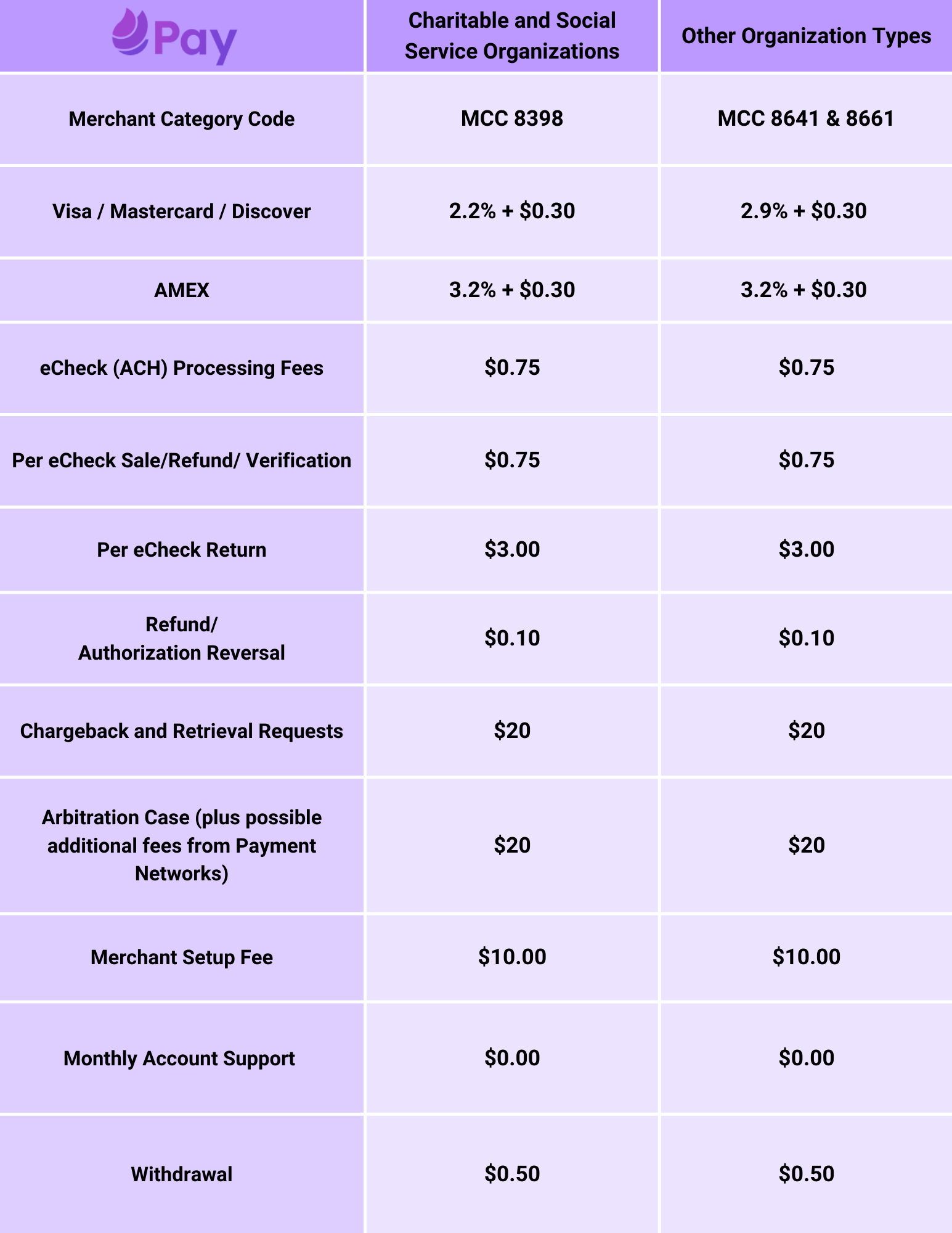 Why does a charge not appear in my Payout?
A credit card transaction or ACH has three steps before landing in your KeelaPay account: Authorization, Capture and Settlement. Only once the transaction has completed all three steps, will it be included in a payout. You can learn more about this process here: Payment Processing in KeelaPay.
Why are two charges shown on a constituent's statement?
Before a constituent's funds are captured by KeelaPay, an authorization request is generated and sent to the card network or issuing bank. This authorization request appears as a pending charge on constituent statements. When seen next to the actual charge on a statement, authorization requests may look like duplicate charges. Rest assured, they will drop off of card and bank statements within 1-3 business days.