In-App Access
You can access KeelaPay through Keela in two different ways:
1) Via Organization Settings
If you head to the Payment Processors tab in your Organization Settings, you can click Keela Pay's "Actions" button to be redirected.

2) Via the Transaction Record
If a transaction was processed via KeelaPay, you can also open KeelaPay right from the transaction record!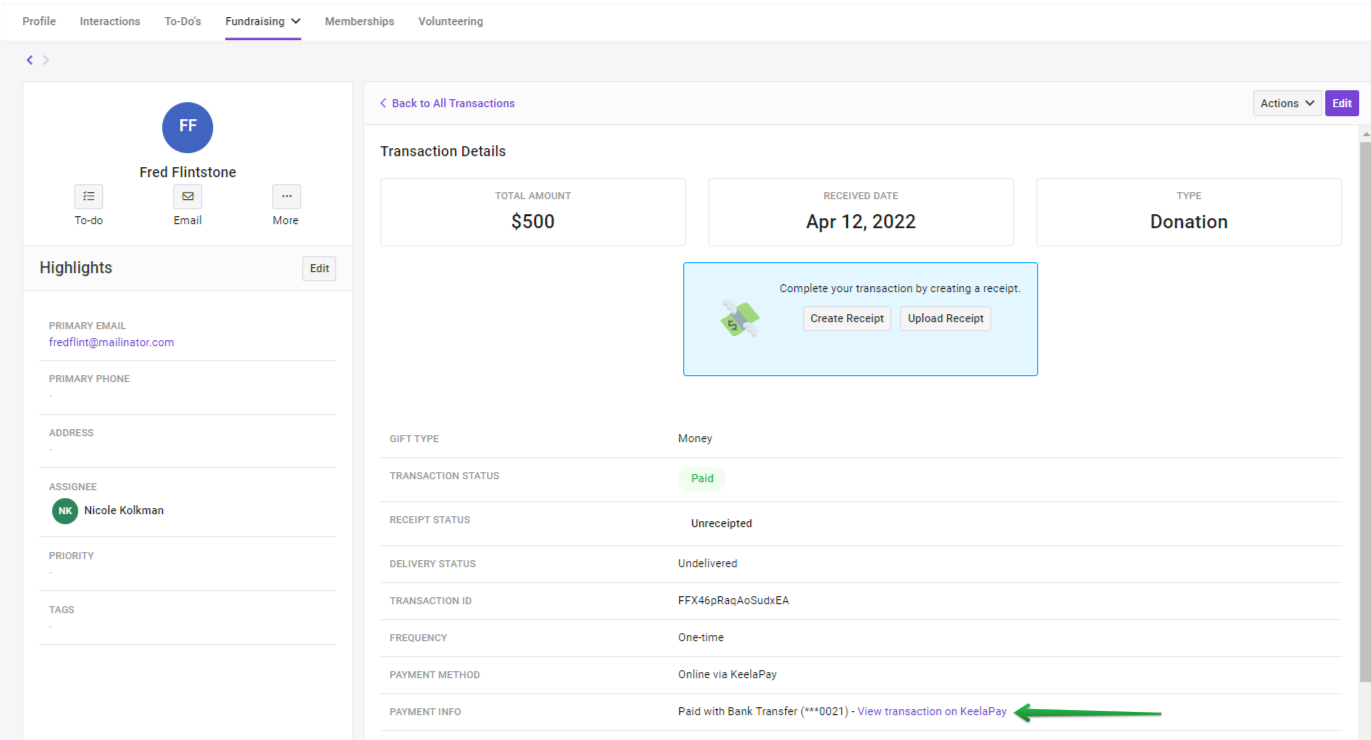 In-App access to KeelaPay will depend on your User Permission Level. Organization Settings are hidden to coordinators and managers, whereas Transaction records are hidden to coordinators only.
External Access to KeelaPay
You can also login to KeelaPay using Payrix's login portal. We'd recommend bookmarking this URL for easy access: https://portal.payrix.com/login
Inviting New KeelaPay Users
You can invite new users right from your KeelaPay account. Navigate to the Management Tab and click Users. Click the + Add User button and fill out the fields with the new user's details. If this new user is uses Keela, we'd recommend using the same email address.

Roles/Permission Levels
There are two default user types in KeelaPay: Merchant Full Access and Merchant View Access.

Merchant Full Access
Merchant Full Access Users can perform any action on KeelaPay and will also receive email notifications for important changes within the portal such as bank account modifications, dispute updates, and payout notifications.
Merchant Staff Access
As the name indicates, Merchant View Access provides view-only permissions.
Customized Roles/Permission Levels
Your organization can also create customized Access Templates. This can be done via the invitation process or at anytime via the Access Templates tab.

Inactive Users
It is not possible to remove a user in KeelaPay, however you can set it to inactive. Please note, when setting a user to inactive, this will have the downstream impact of deactivating any user that the inactive user is a parent to.
Forgotten Password
KeelaPay users can reset their passwords from the log in screen by clicking Forgot Password?