Now that you've set up your KeelaPay account, it is time to add Keela Pay as the payment method for your Keela forms!
Add KeelaPay to your Form
You'll need to go to the Setup Tab of your form and then select the Payment Processor that you would like. You can choose between KeelaPay or Stripe and then you can also have PayPal (optional):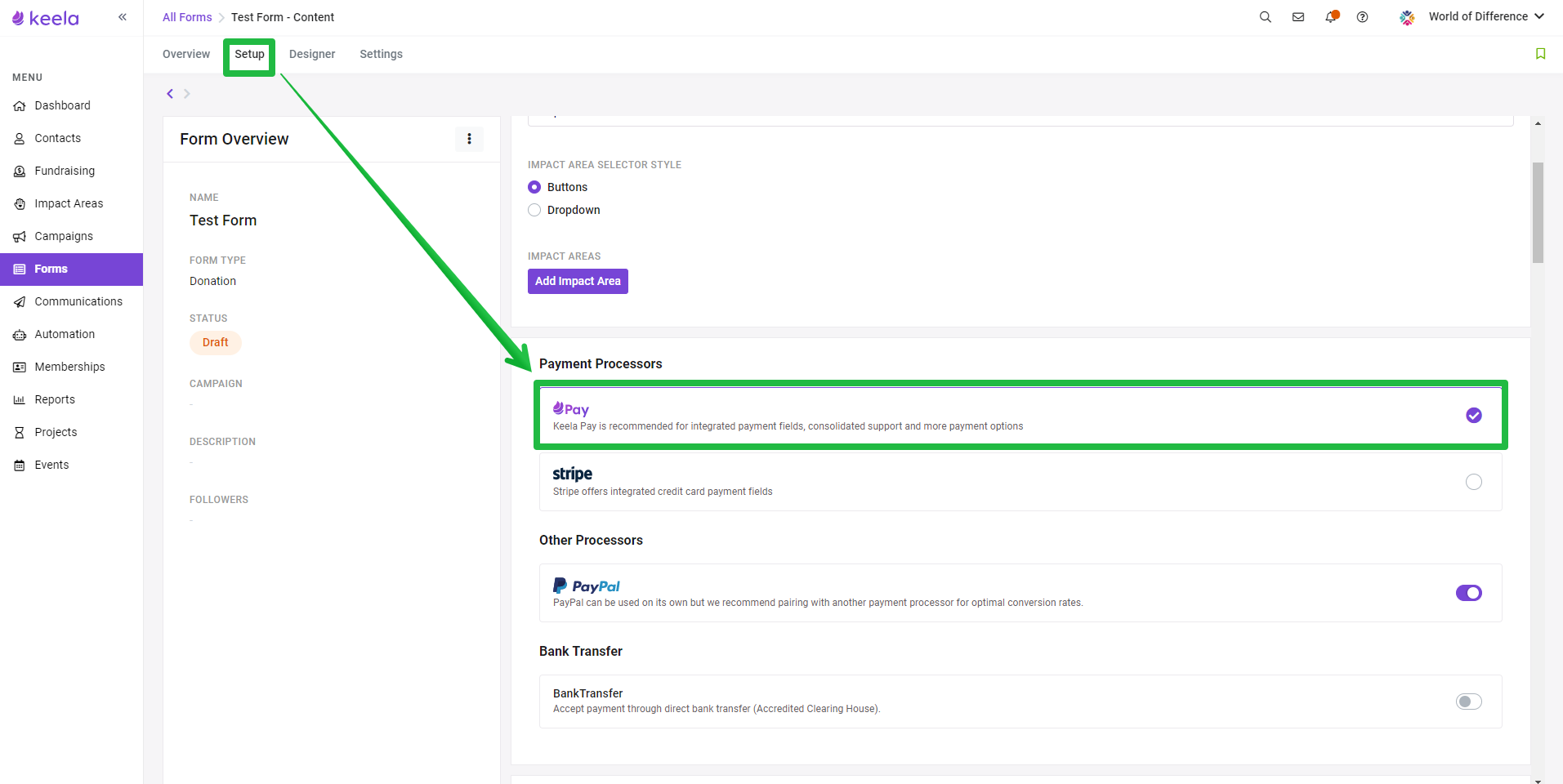 Note: If you do not have Stripe connected to your account as the Payment Processor, KeelaPay will default as the payment processor.
For accounts that have both Stripe and KeelaPay, you'll need to update the payment processor for each specific form!
Enable ACH Payments on Forms
Once you've selected KeelaPay as your Form's payment processor, you can also toggle on the ability for Bank Transfer to enable ACH payments.