Curious as to what's going on behind the scenes during an Import? Here's a breakdown of all of our Import Statuses!
Import Statuses
Draft
You've begun the Import process, but have not yet Imported your data into Keela.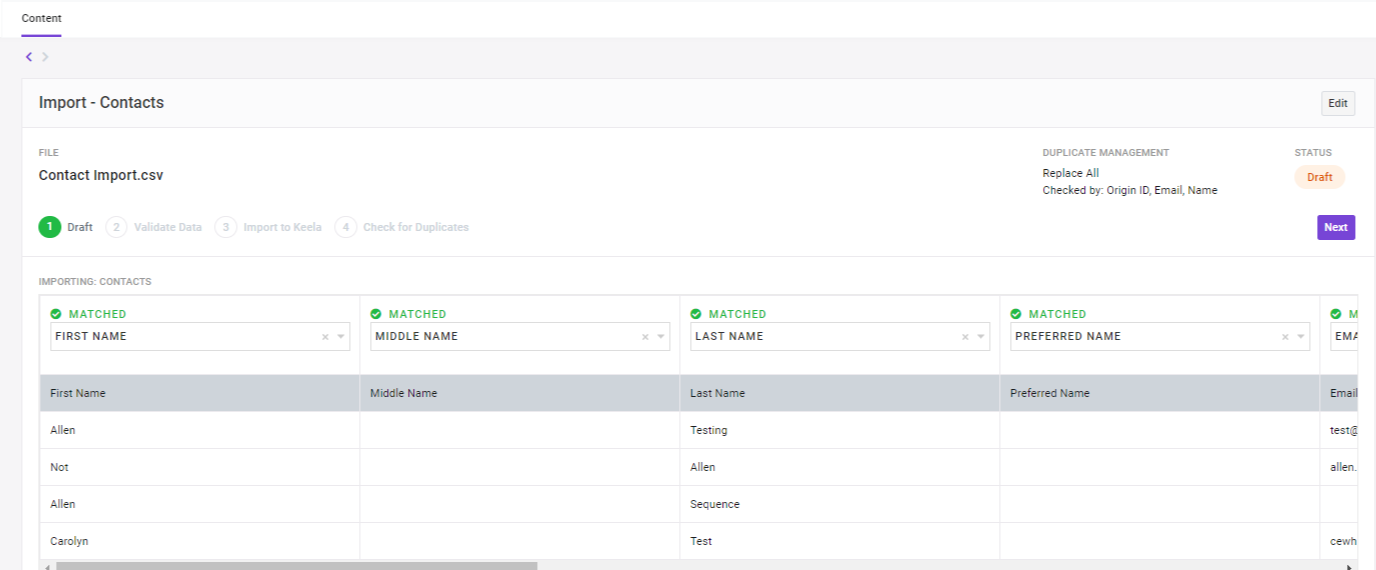 Validating
Keela is going through the CSV file row by row to check for possible errors.

Processing
Keela is in the process of Importing your data.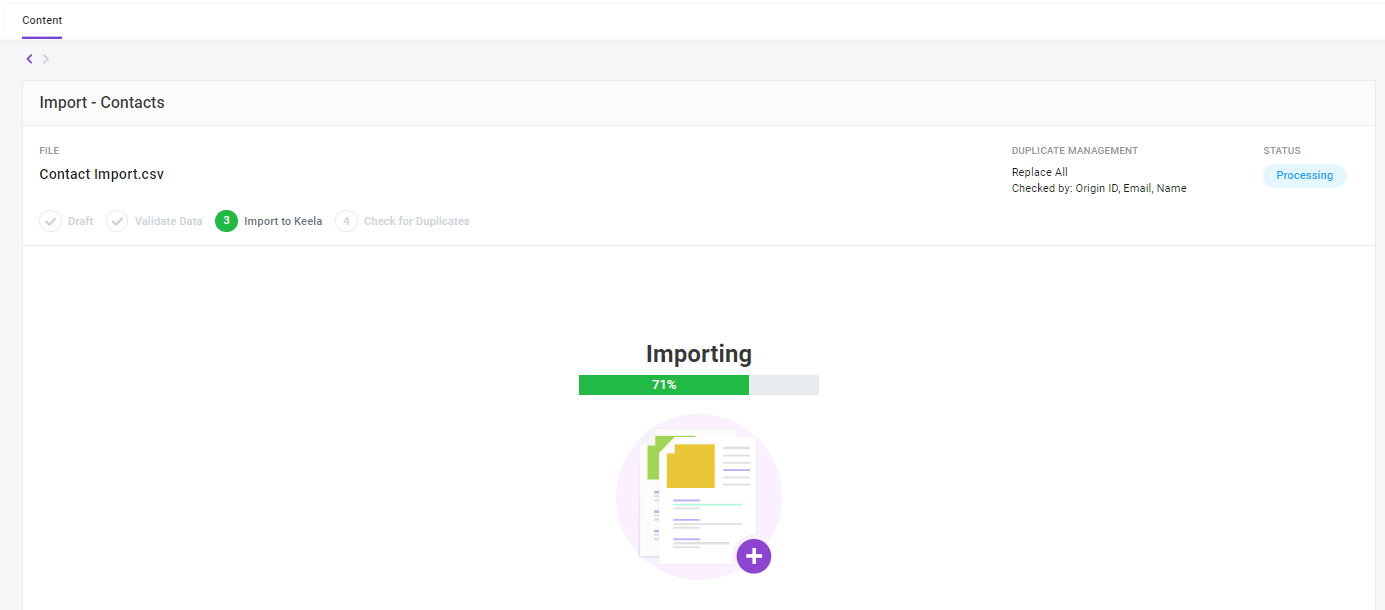 Fixes Needed
Keela has found some errors that require re-formatting to proceed (see full list of error codes here.)

Ready
Your data is sparkling clean and ready to be Imported!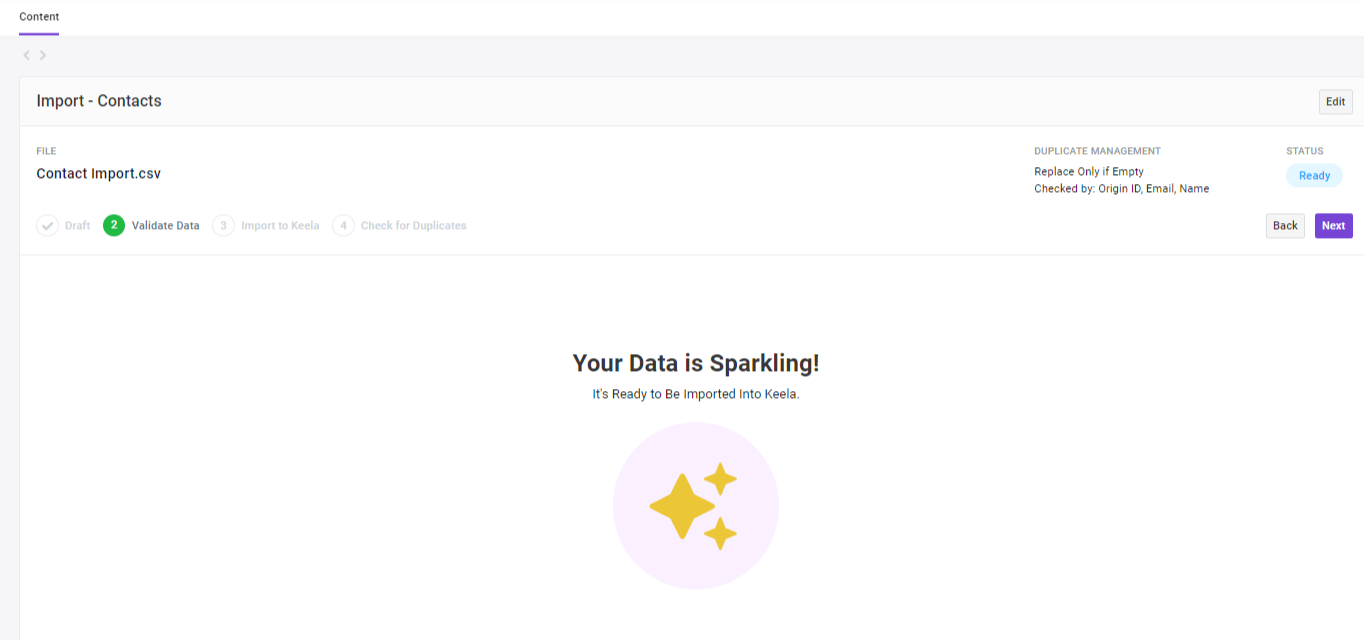 Duplicate
If your import file has a status of 'Duplicate' after import, this means that Keela found duplicate records in your import file that need to be managed. You can manage these duplicates by clicking on the import file and choosing whether you want to merge duplicate contacts manually or have Keela merge the contacts automatically.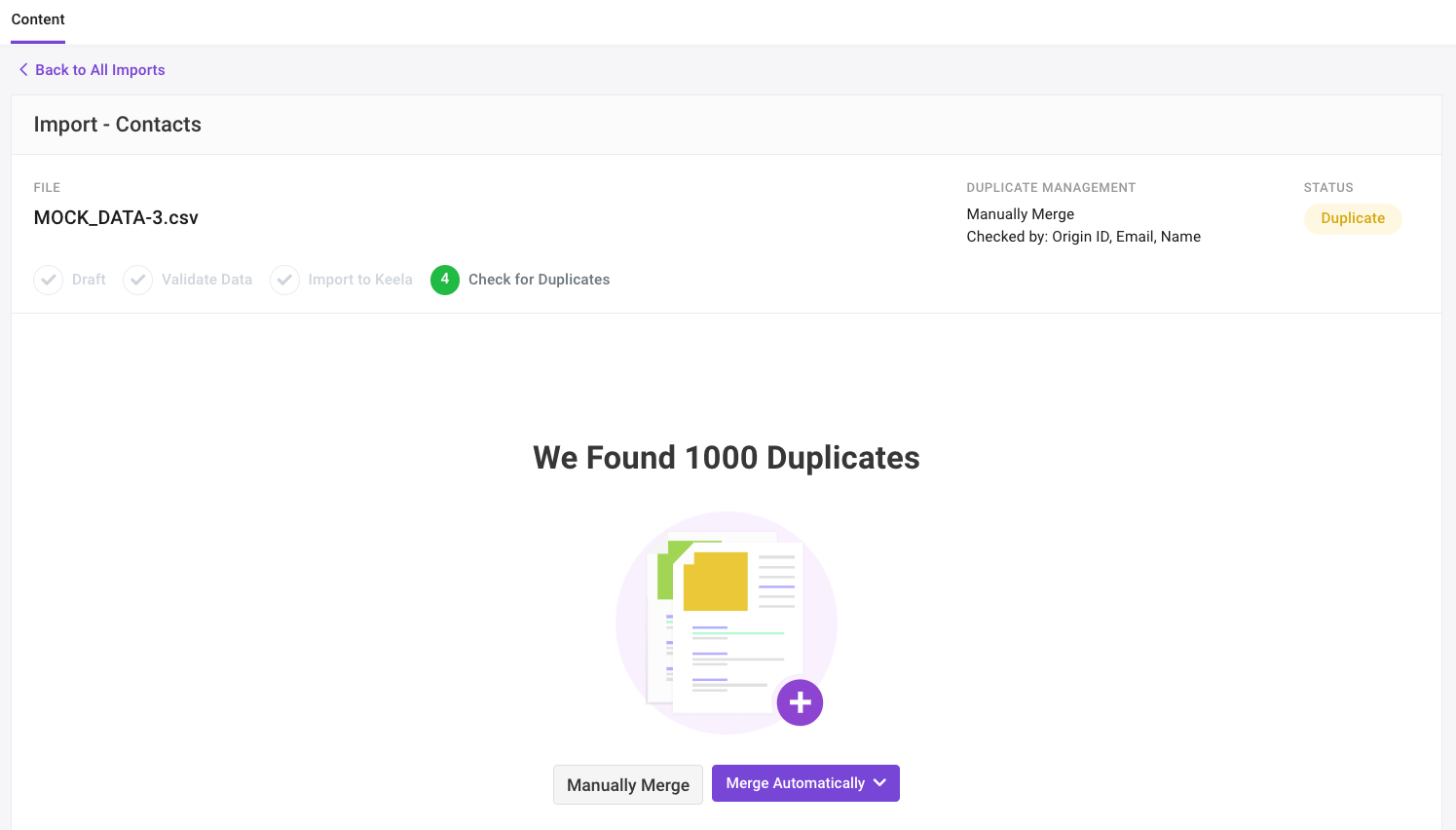 Note: if you prefer to have more control over which information from the duplicate records is retained and/or overridden, we recommend the 'manual' option.
Completed
Your data has successfully been Imported to Keela.