Peer-to-Peer fundraising relies on a lot on email sharing. Here you can adjust the content for outgoing emails. You can also toggle on Customized Receipts & Letters. Otherwise, Emails and Acknowledgement Letters will be pulled from your Organization Settings.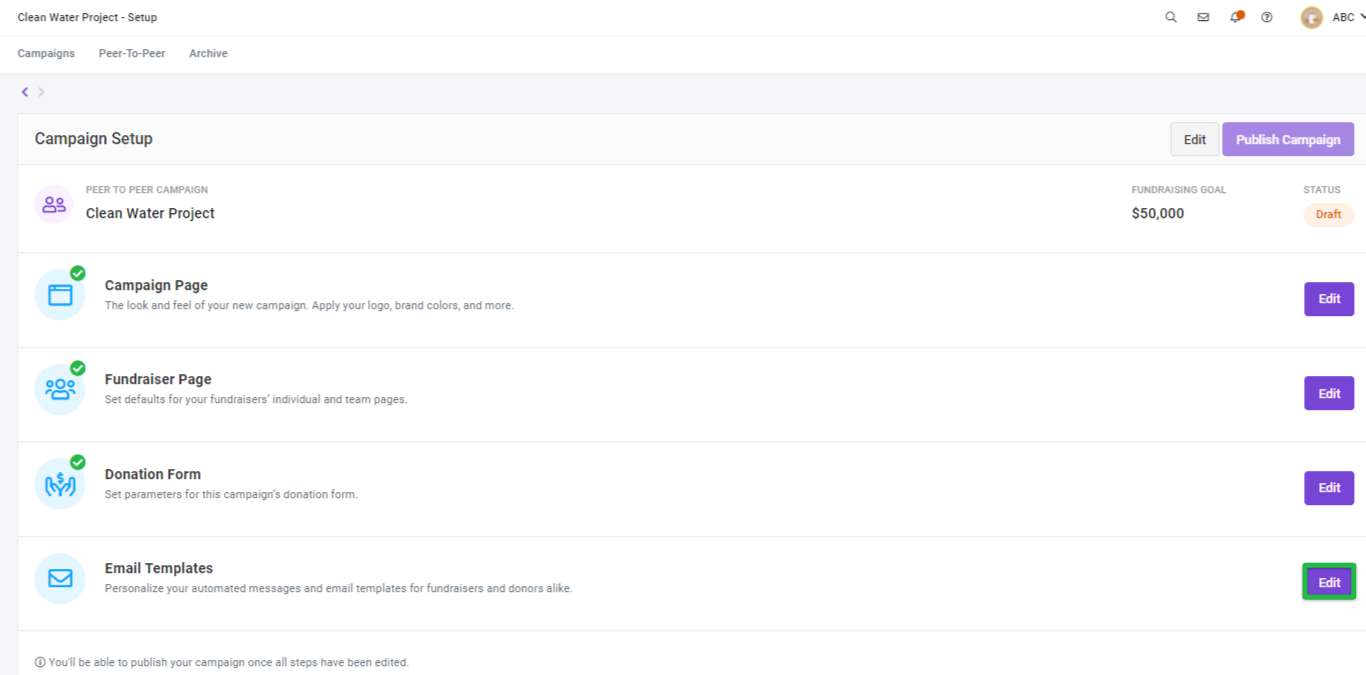 Logo and Header
Toggle this on to add a new Logo or Header to your Acknowledgement Letters.

Once you click the "Edit" button, you can adjust your logo, add a header background image or choose a background color instead of using a header image!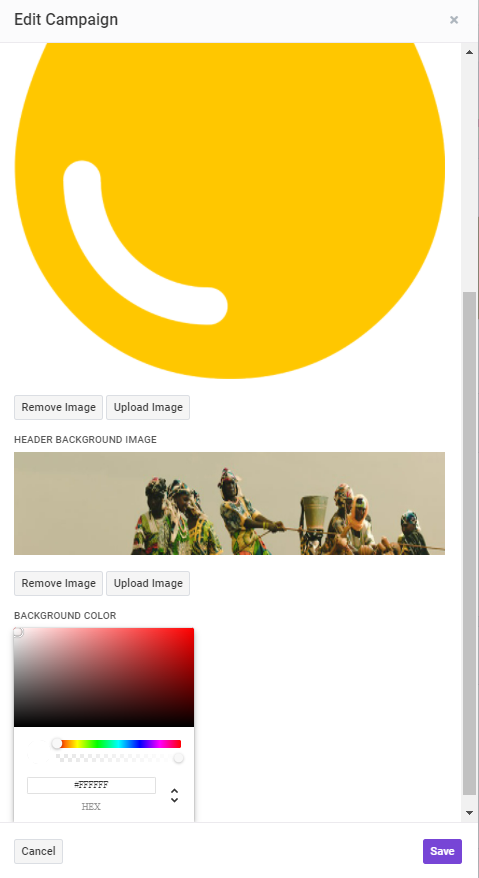 Receipt Details
These are pulled automatically form your Organization Settings and cannot be customized. Preview them with your Logo and Header.
Acknowledgement Letters
If you toggle on Customized Acknowledgement Letters, you can edit the content of these letters and emails here! Click here learn more about how Acknowledgement Letters are issued by Keela.

Emails to Fundraisers
Here you can adjust the email content for invitations to join the Campaign as an individual fundraisers or as a team member!

Emails from Fundraisers
Customize the Email Template provided to Fundraisers. They can copy-paste this message to send their own emails and promote your cause.