Now that your P2P Campaign has been created, you'll be using this tool to manage your campaign!
Campaign Overview
Edit Your Campaign Details
Click "Actions" > "Edit Information" to manage: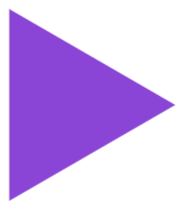 Name the name of your fundraiser.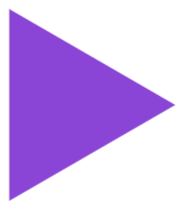 Description a description of your fundraiser.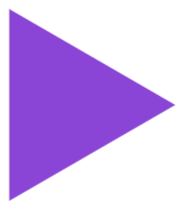 Goal your overall fundraising goal.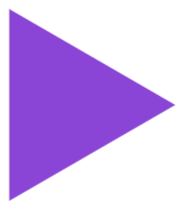 Start & End Date the dates that you want your fundraiser to start and end on.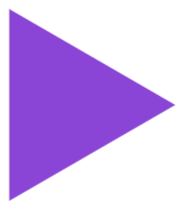 Type whether you want to allow teams, individuals, or both teams and individuals to fundraise on your behalf.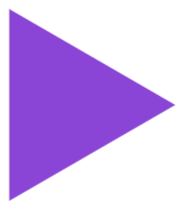 Minimum Fundraiser Goal the minimum goal you request each individual fundraiser to raise.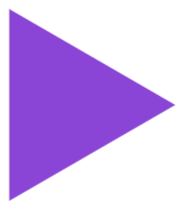 Followers user on the account that you want to be notified of updates to this campaign.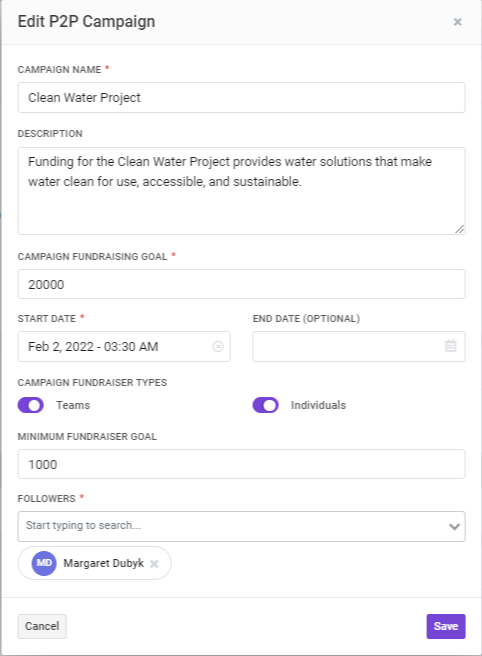 Share Your Campaign
Click "Actions" > "P2P Campaign URL" to share or edit your Campaign link.
**We do not recommend editing this link once it has been shared, as the previous link will no longer redirect fundraisers and donors to your Campaign page.


Track Your Campaign
Monitor the progress of your Campaign using the Progress and General Updates Bar. Here you can view up to 30 of your most recent fundraising activities and top fundraisers!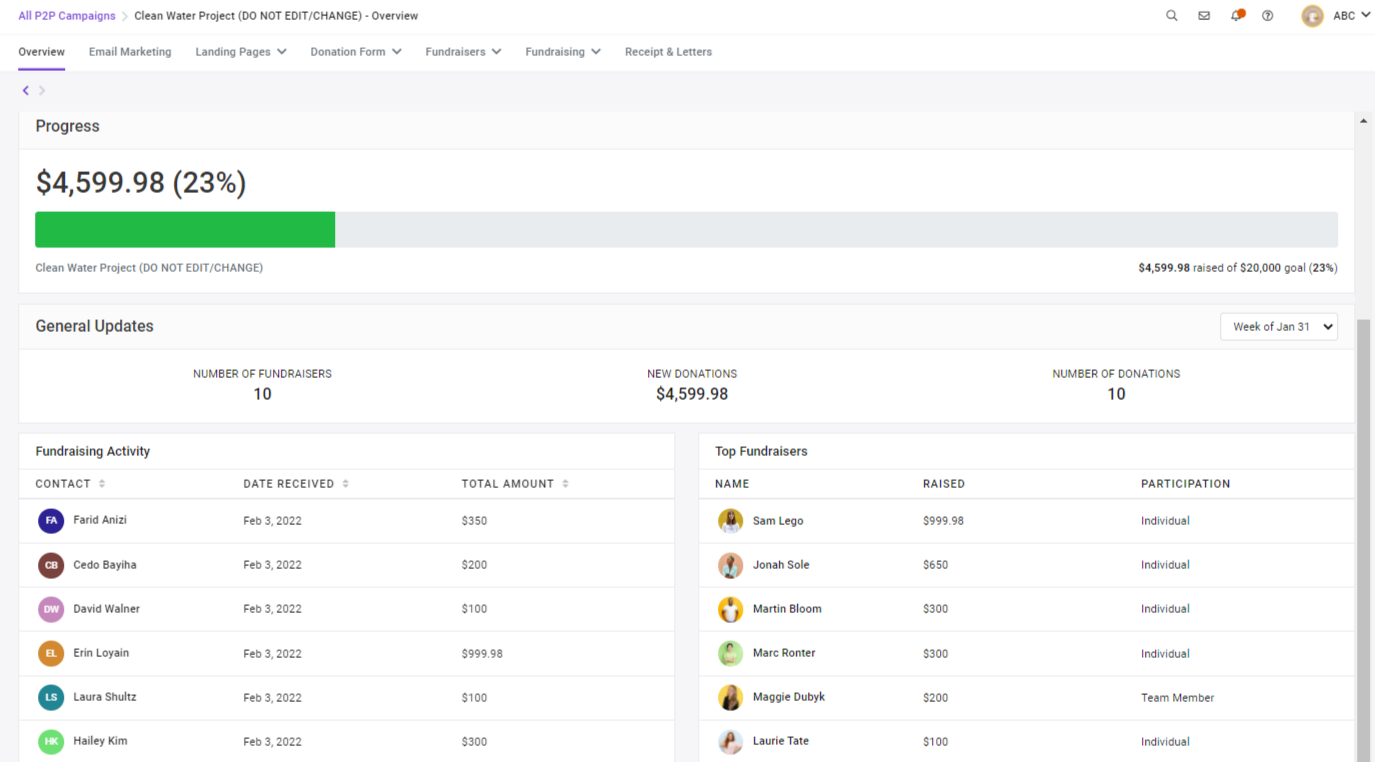 Close Your Campaign
Once you've reached your Campaign End Date or have wrapped up your fundraising, you can Mark your Campaign as Completed. Click "Actions" > "Mark as completed". This will update the status of your Peer-to-Peer Campaign as completed! Feel free to "Archive" it to separate it from your Active Campaigns.

Email Marketing
Head to the Email Marketing tab to view Email Marketing that has been associated to this Campaign. You can create Email Marketing right from this tab as well!

Landing Pages
Here, you can manage your Campaign Landing Page and Fundraiser & Team Landing Pages.

Donation Forms
Adjust the design or settings of your Peer-to-Peer Campaign Donation Forms!

Fundraisers
Use this tab to view your total number of Fundraisers and Teams for this Peer-to-Peer Campaign, invite Fundraisers and check in on Fundraiser progress!

Need to delete a fundraiser? Use the Delete Button!

What happens to deleted fundraisers?
When a fundraiser is deleted from P2P, Keela will only remove that contact and their fundraiser page from that specific Peer-to-Peer Campaign. The Contact will still be present in "Contacts".
Fundraising
View all of the one-time and recurring transactions associated with your Campaign here. You can even log transactions from this tab!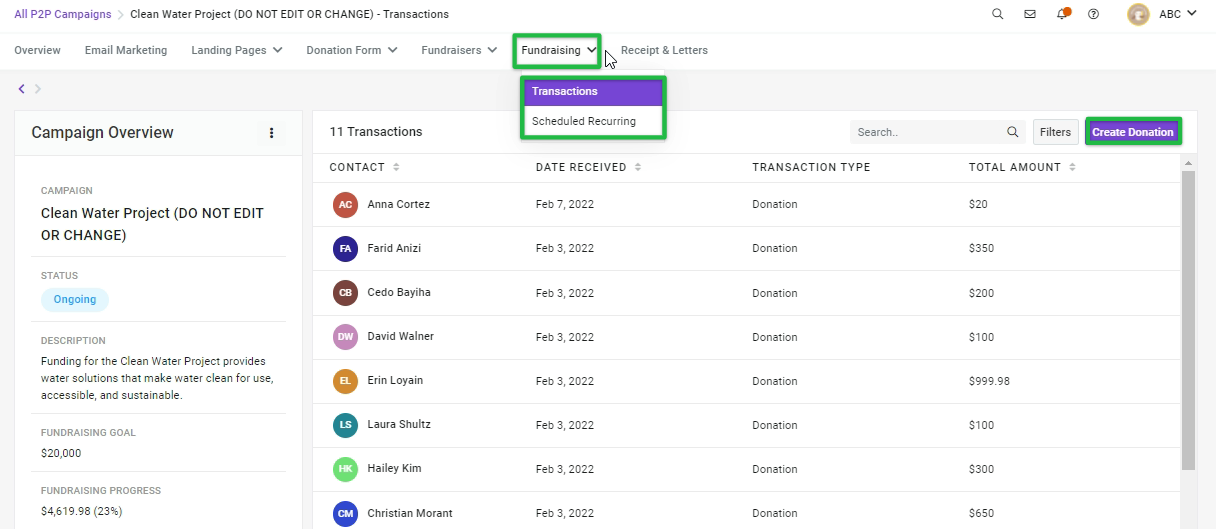 Receipts & Letters
Head here to customize your Acknowledgement Letters and edit your email invitations.