Creating a Campaign
To create a new Peer-to-Peer Campaign, head to the Campaigns Tool and navigate to the Peer-to-Peer tab. From here, click on the Create P2P Campaign button where you will then be prompted to fill in details of your Peer-to-Peer campaign.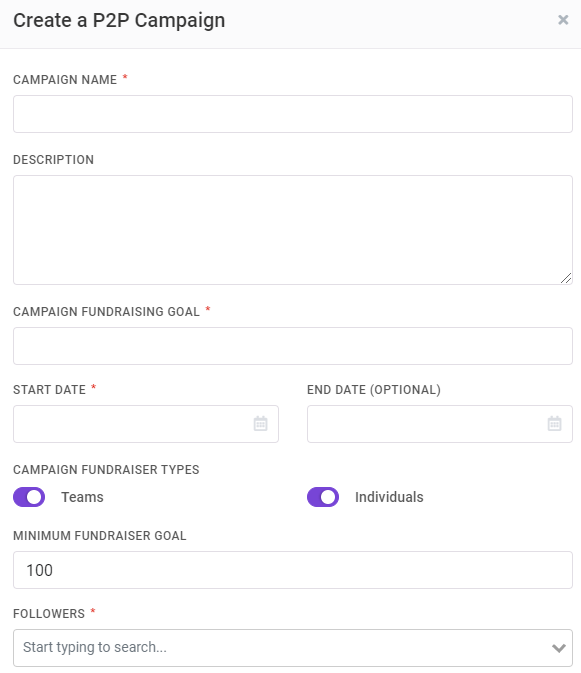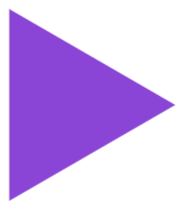 Name the name of your Campaign.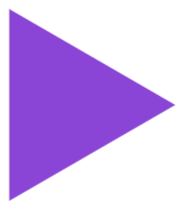 Description an internal description of your P2P Campaign.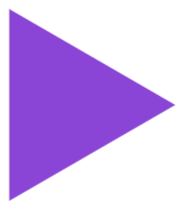 Goal your overall fundraising goal.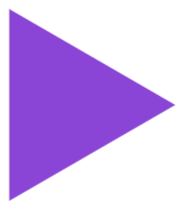 Start & End Date the dates that you want your fundraiser to start and end on.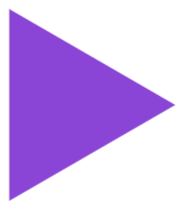 Type whether you want to allow teams, individuals, or both teams and individuals to fundraise on your behalf.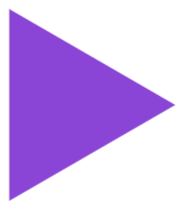 Minimum Fundraiser Goal the minimum goal you will request each individual fundraiser to raise.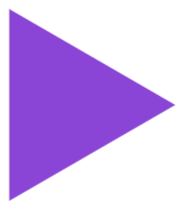 Followers user on the account that you want to be notified of updates to this campaign.
Setting up a Campaign
Once you create a campaign you will see a list of resources that you will need to set up for your campaign. Head to the links below for information on setting up each campaign resource: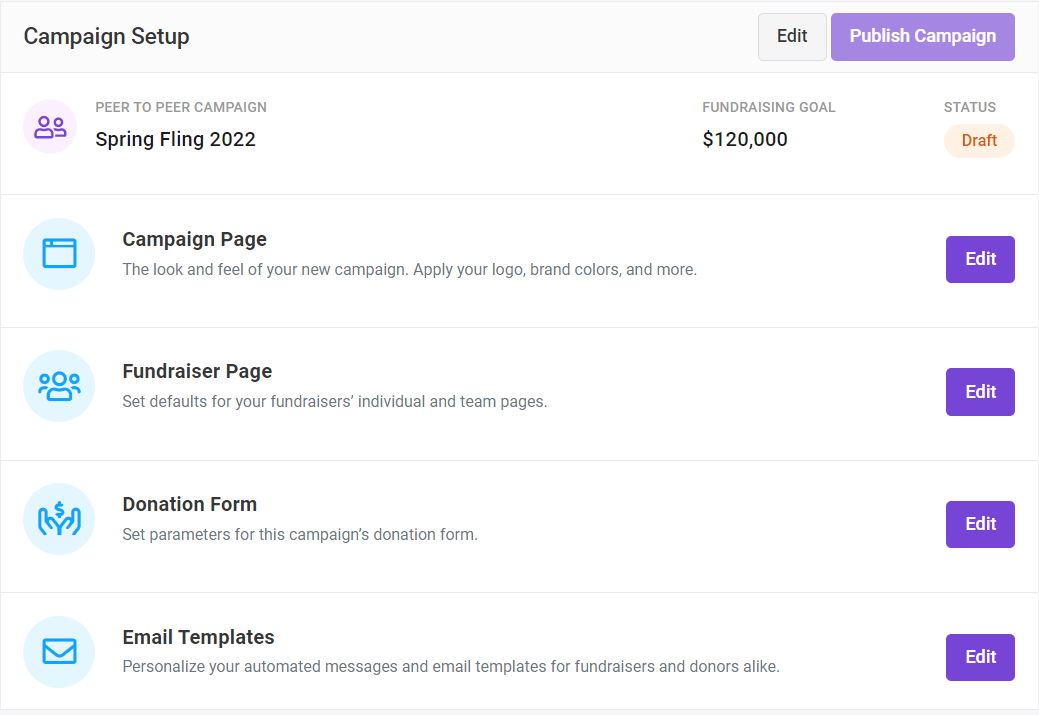 Peer-to-Peer

Training Video

Want to see what created a Peer-to-Peer campaign looks like in action? Check out our Peer-to-Peer Training Video or watch it below!