In this section, we'll go over how to set up your invitation email that will go to your prospective fundraisers, automated emails (ex. receipts) and how to set up email templates that your fundraisers can use for their own fundraising!
To start working on your Email Templates, you'll need to click on Edit along with Email Templates:
Logo, Header, and Receipt Details
You have the option of customizing the receipt logo and header for the receipts that will be issued for this campaign. Please note that this is not mandatory, this is only if you wish to have a different logo and headers for your receipts.
To customize your logo and header on your receipts, you'll want to toggle on the customize button: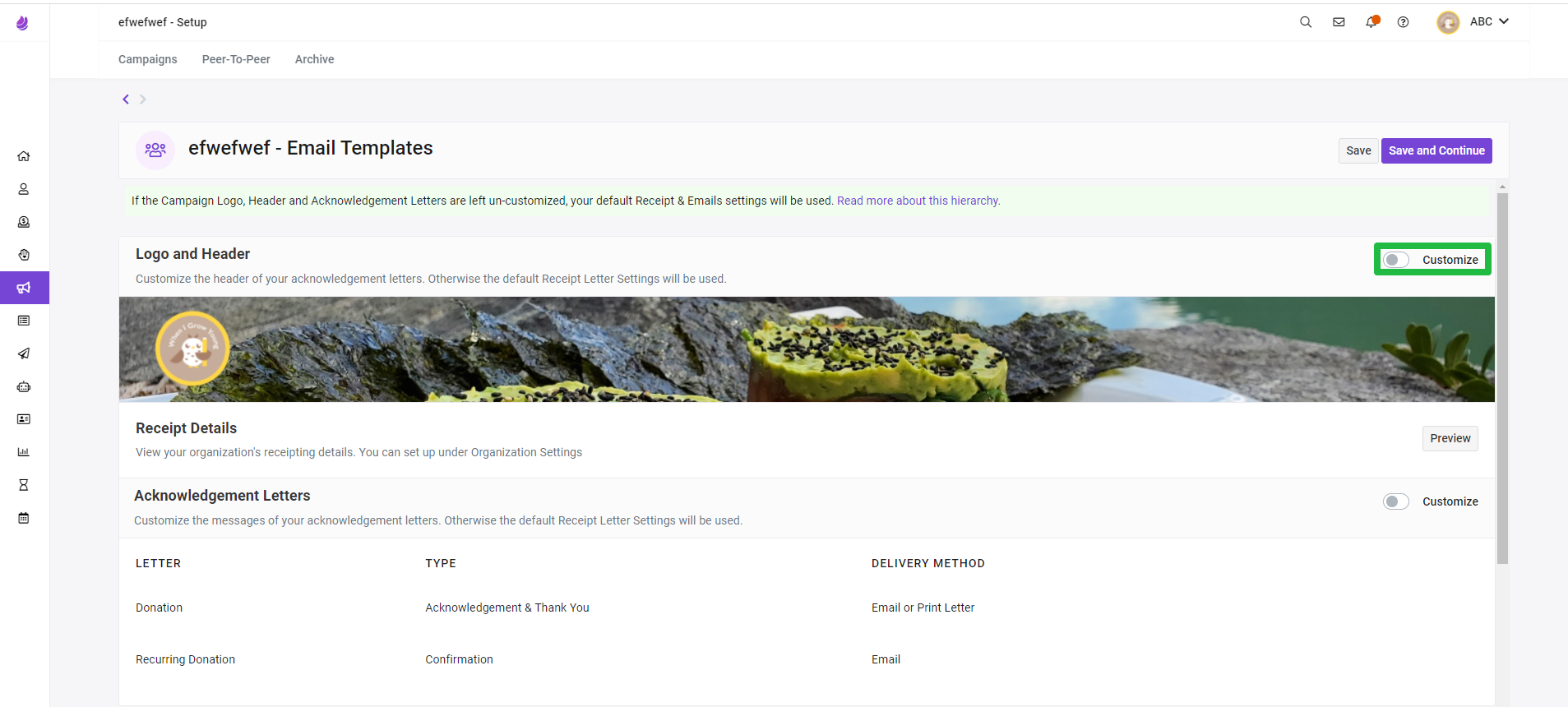 Once you've turned it on, you'll be able to click to edit the logo and header image: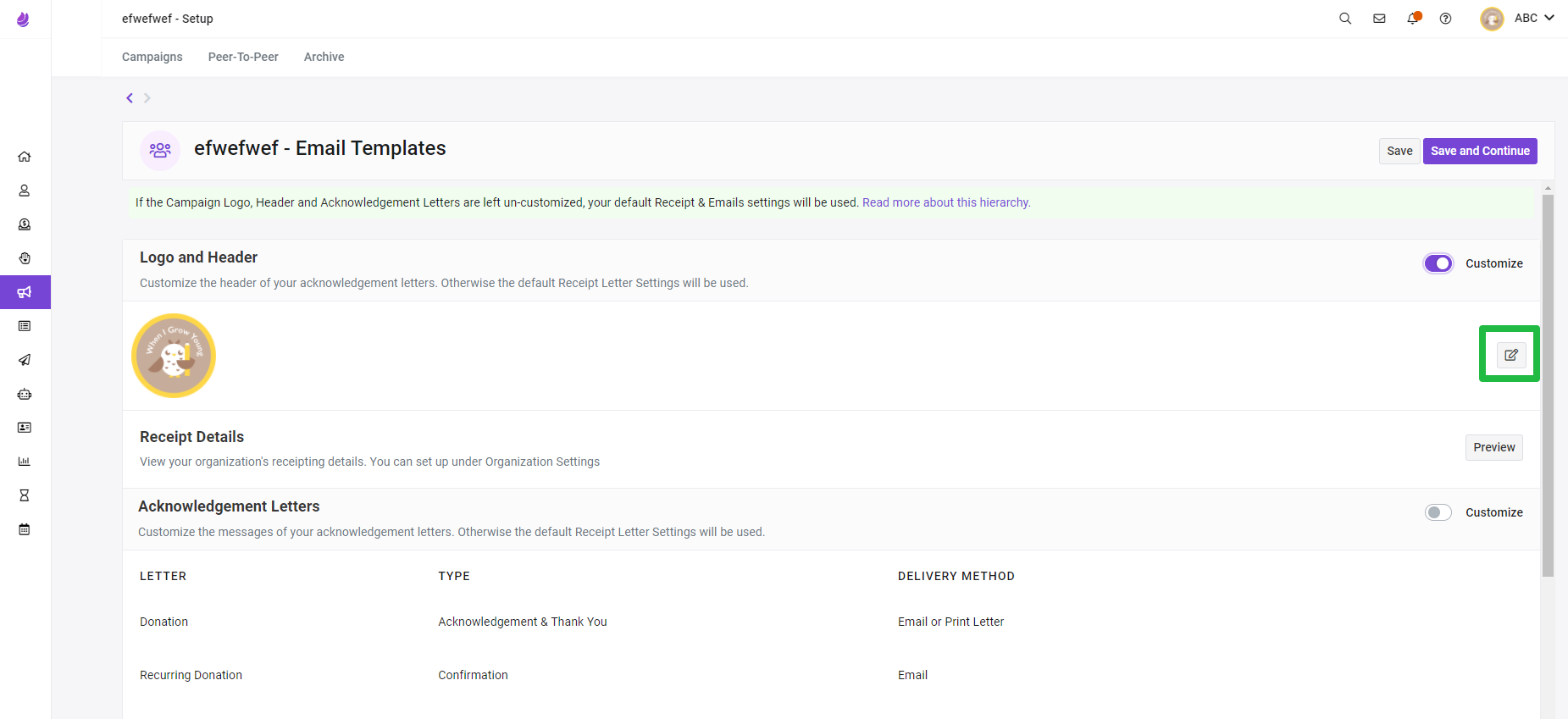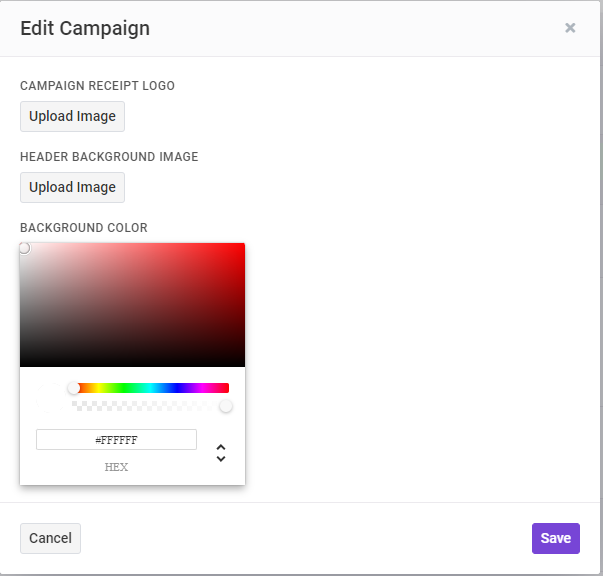 You can select the logo and the header image that you want to add, or add a default background color.
Once that has been set up, you have the option of clicking to preview how your receipt would look like with the new customization:

If you do not wish to have your logo and header customized via your Peer-to-Peer campaign, Keela will grab your logo and header from your Organization Settings.
Acknowledgment Letters
As well as the receipt, you also have the capability of customizing the acknowledgment letters that get sent out to donors after they've donated to your campaign. You have two letters that you can customize:
Acknowledgment Letter for one-time donations.
Acknowledgment Letter for recurring donations.
If you wish to customize your letters, you'll need to toggle on the customize button:

Once that has been turned on, you'll be able to edit the acknowledgment letters: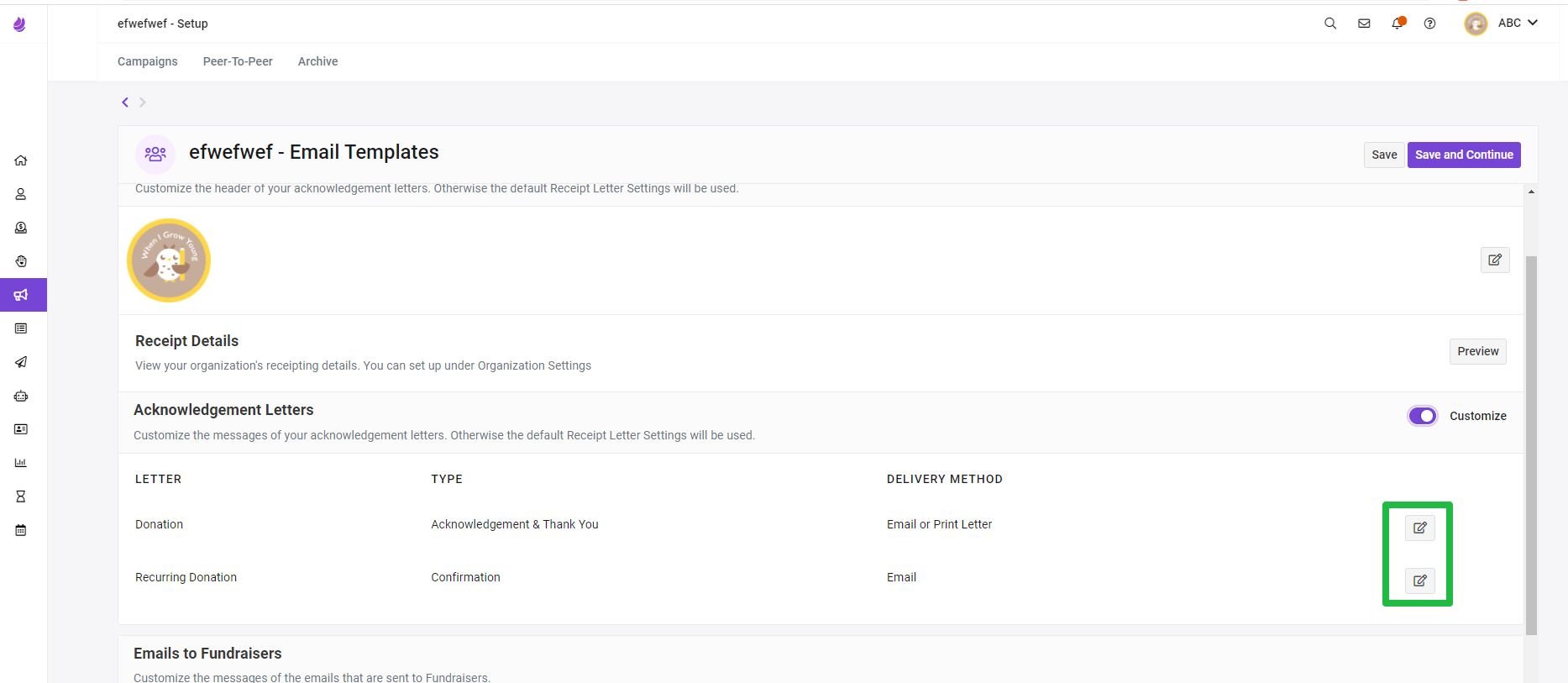 Once you've edited them, you can preview what the letters will look like: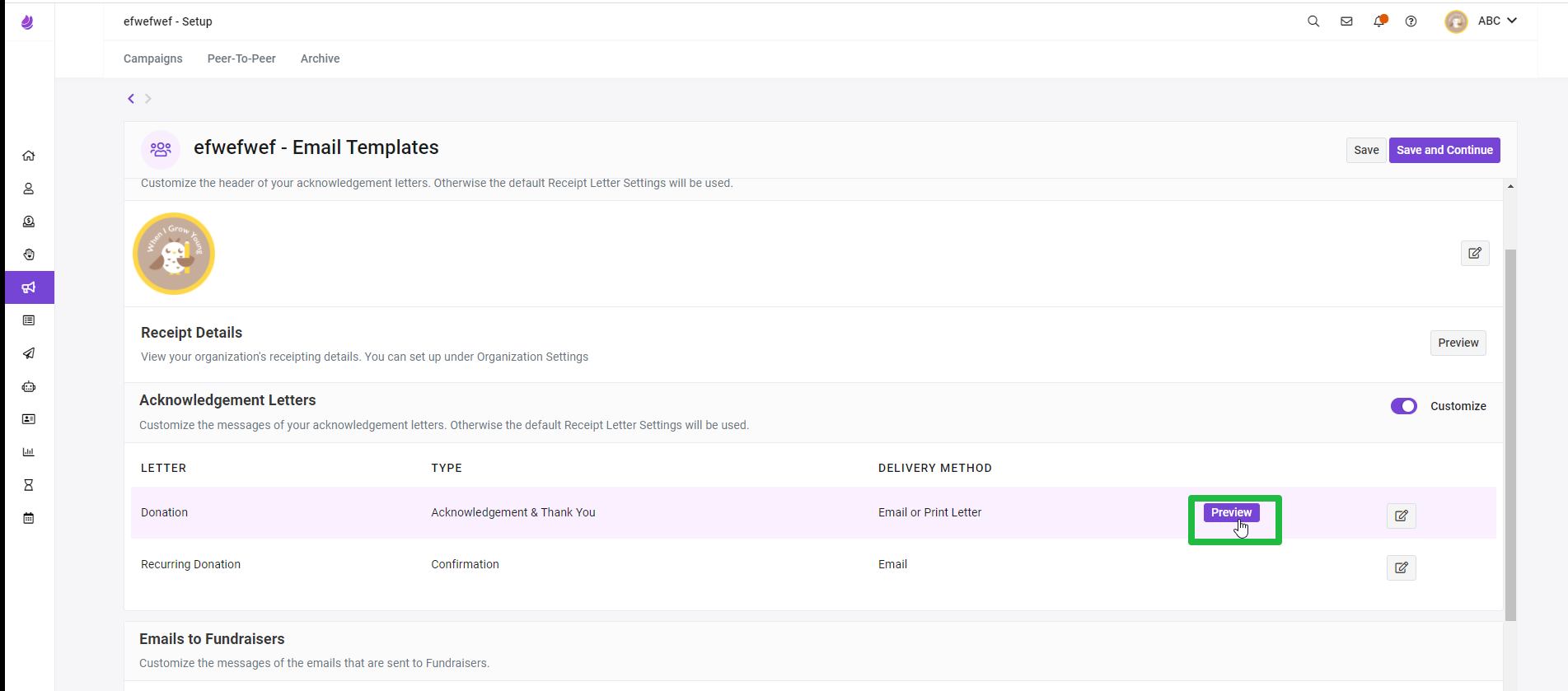 If you decide to not customize your Acknowledgment Letters, it will pull the Acknowledgment Letters from your Organization Settings.
Emails to Fundraisers
Next up, we have to set up the emails that you want to send to Fundraisers. There are two emails that will need to be customized here:
Join the Campaign
Join a Team
You can customize those here:

Join The Campaign email is the email that fundraisers will get when they are invited to join your campaign.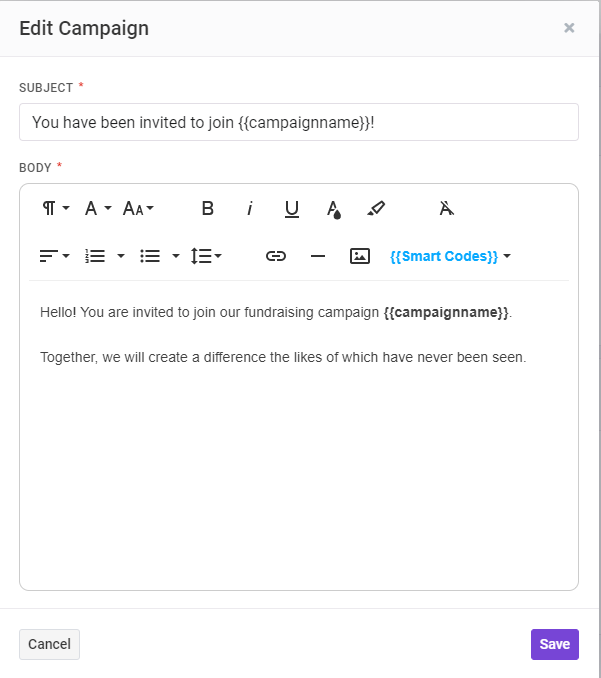 Join A Team will be for the individuals who are invited to fundraise via a team.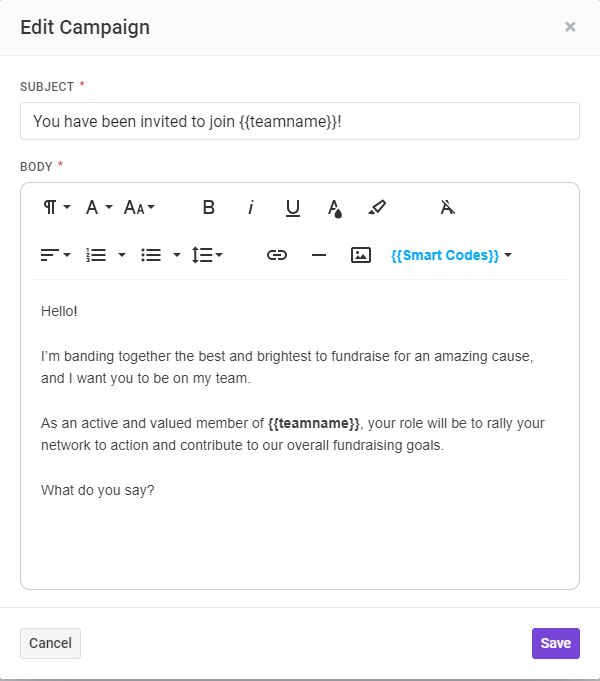 Emails From Fundraisers
The last thing you'll need to customize in this section is the Email From Fundraisers. This will be a template that you will give your Fundraisers so they can reach out to their network to ask them to support their fundraiser. Please note that this email will not be sent out from Keela, rather you are giving this template on the fundraisers account so they can use this to outreach for donations: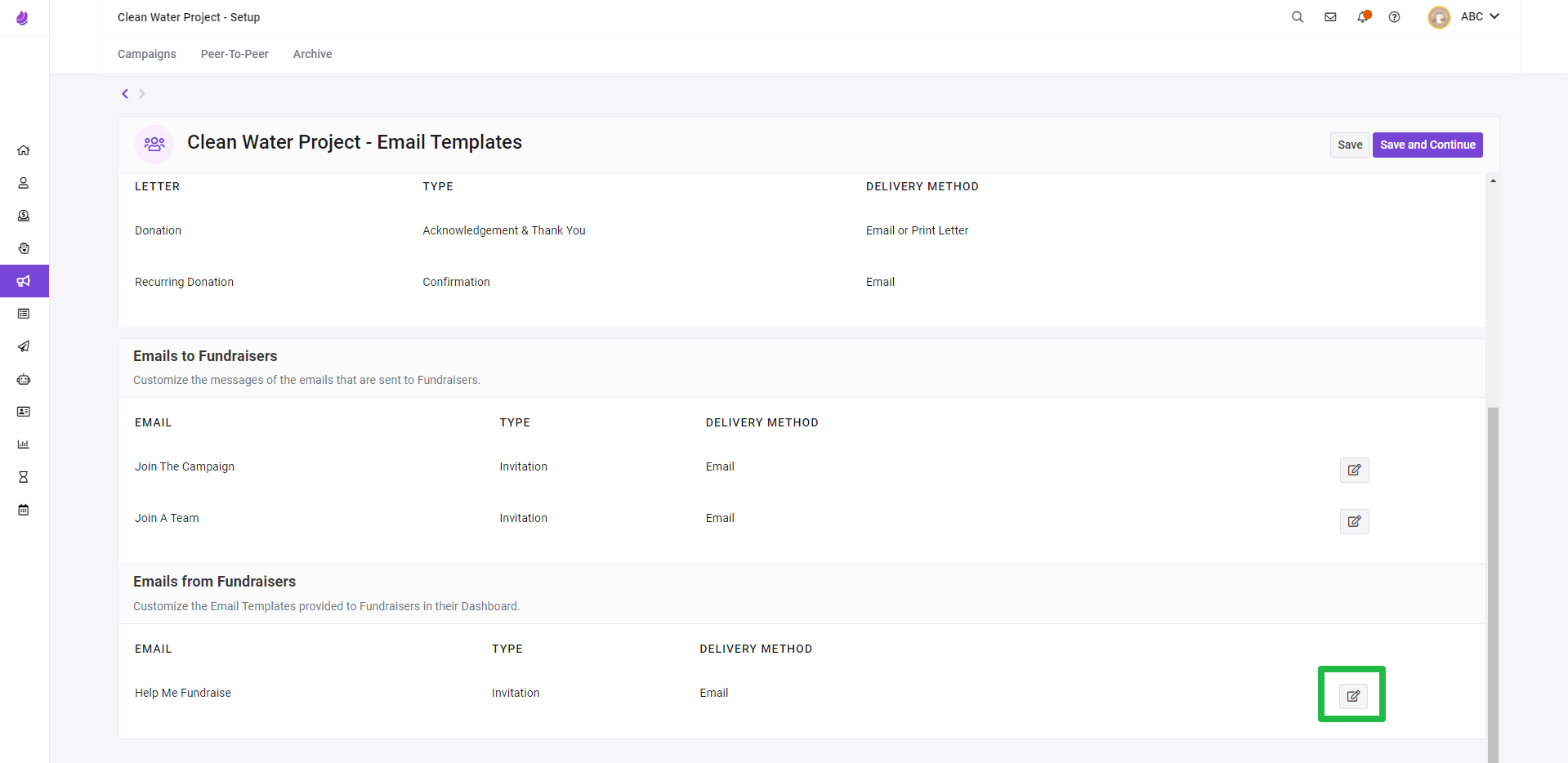 Now that you've set up all your Email Templates you are all ready to Publish Your Campaign!