Create the Template
Click on Communications in the Sidebar > Click on the Saved Templates Tab > Click on the Create Template button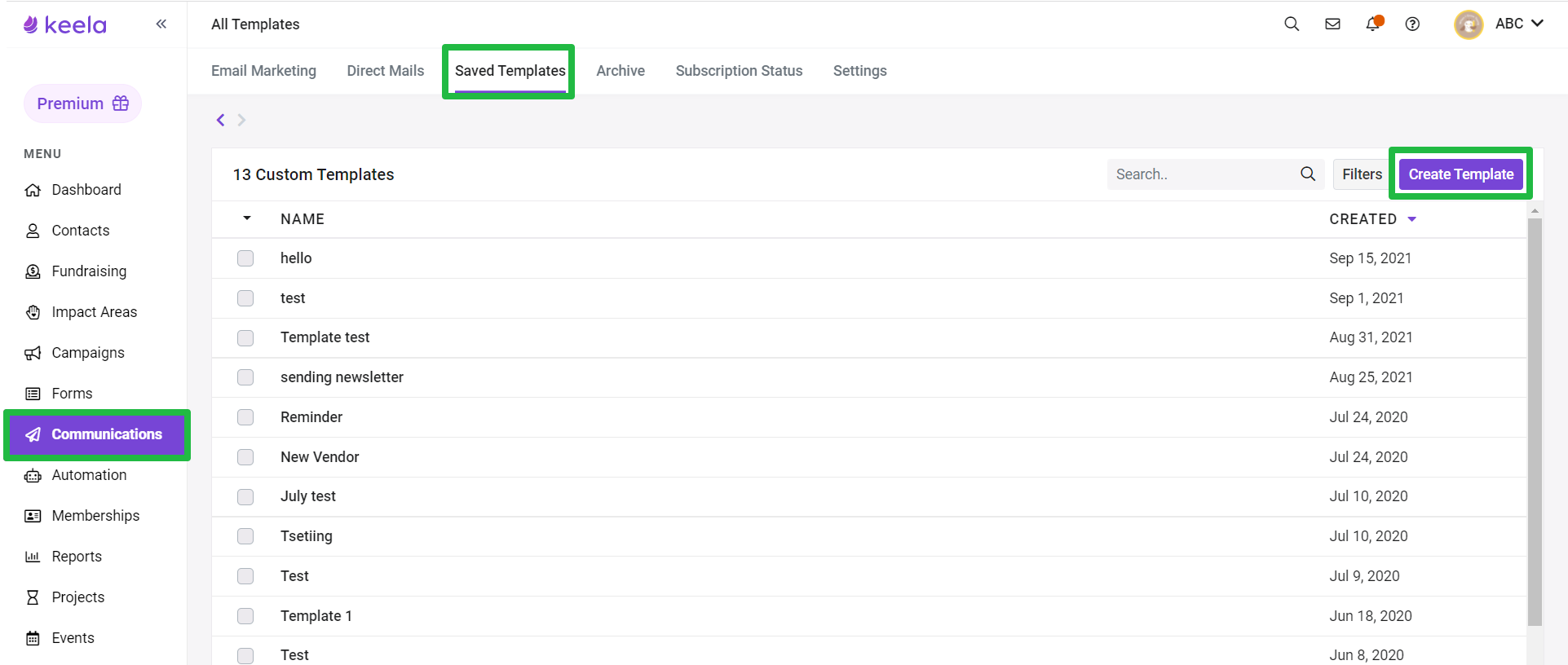 Name the Template
Enter a Name for your Template > Click Save
Select a "base" to start with
There are three options to choose from when creating a new Email Marketing Template:
(1) Choose a pre-styled, existing Template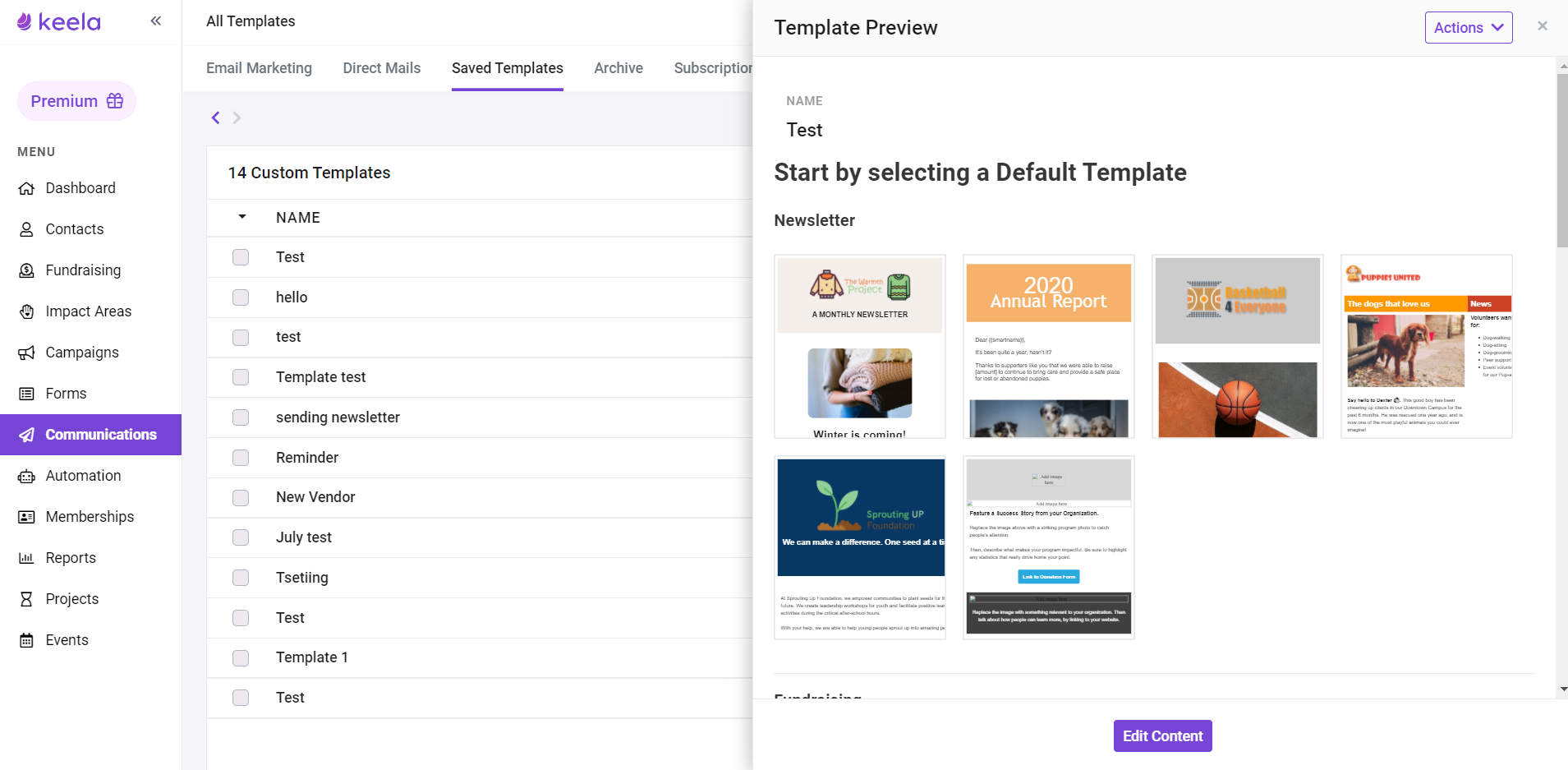 (2) Choose an unstyled, existing Template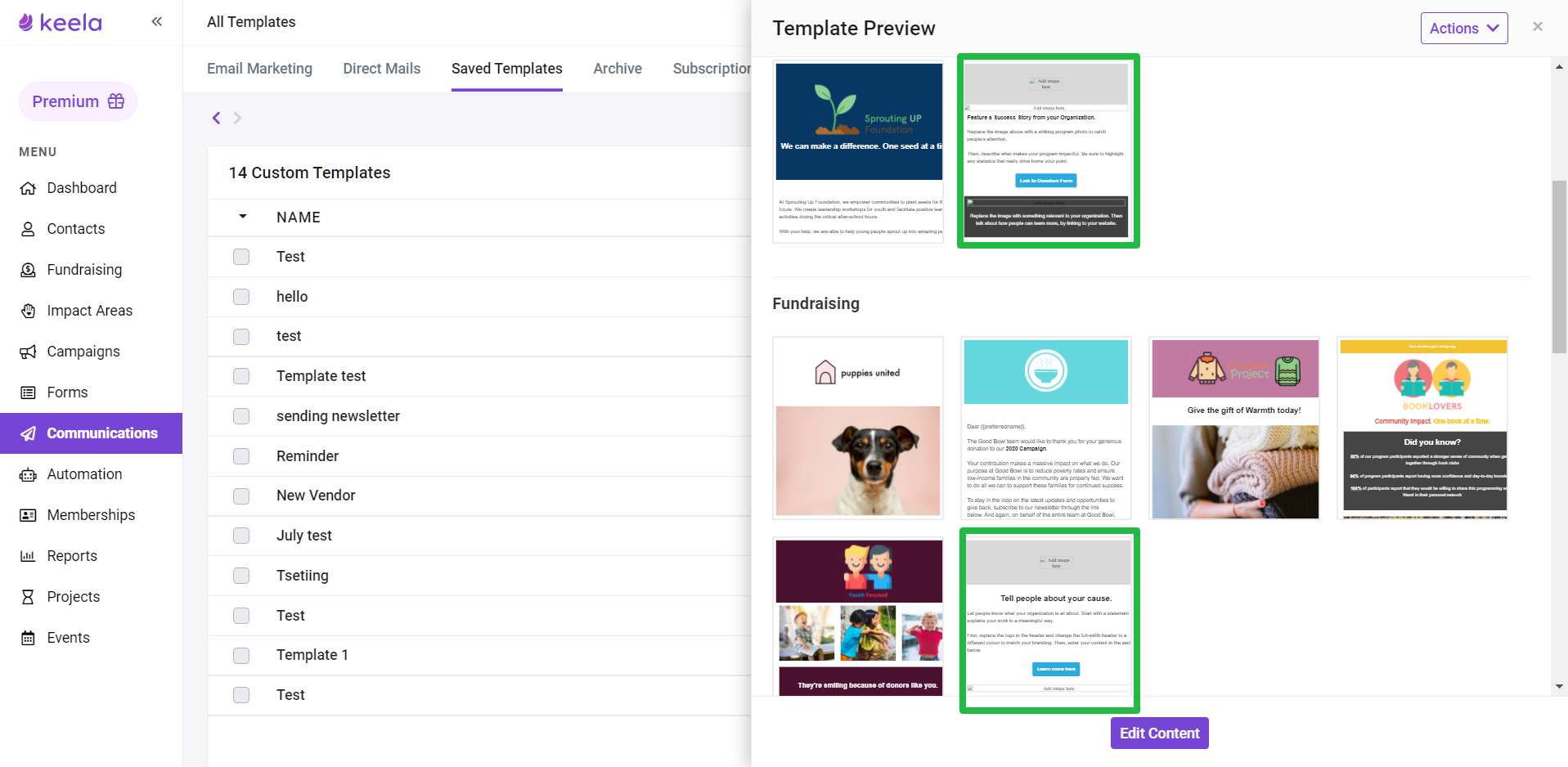 (3) Build your own Template from scratch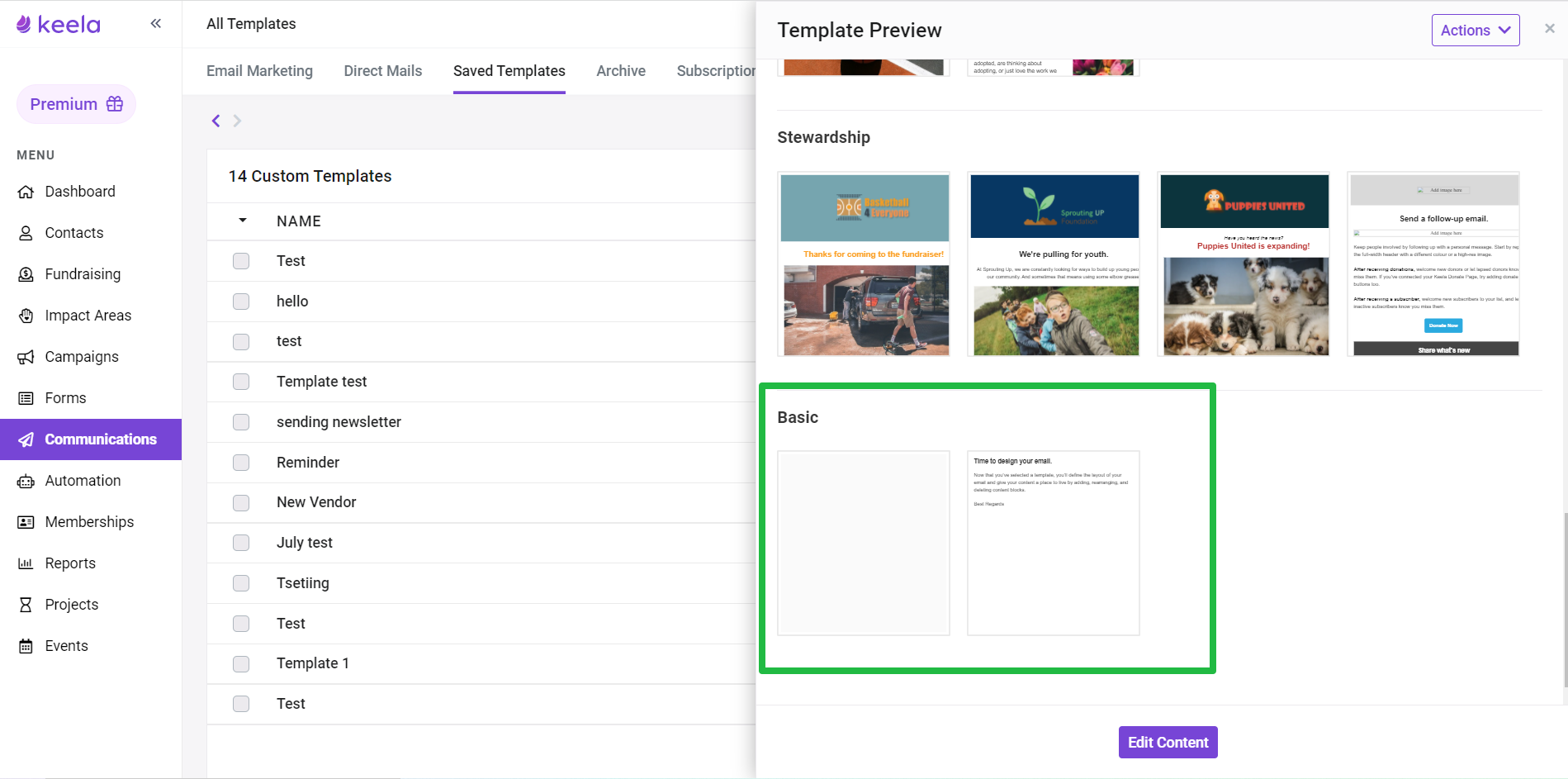 Once you've decided which base you'd like to start with, hover over it > Click Select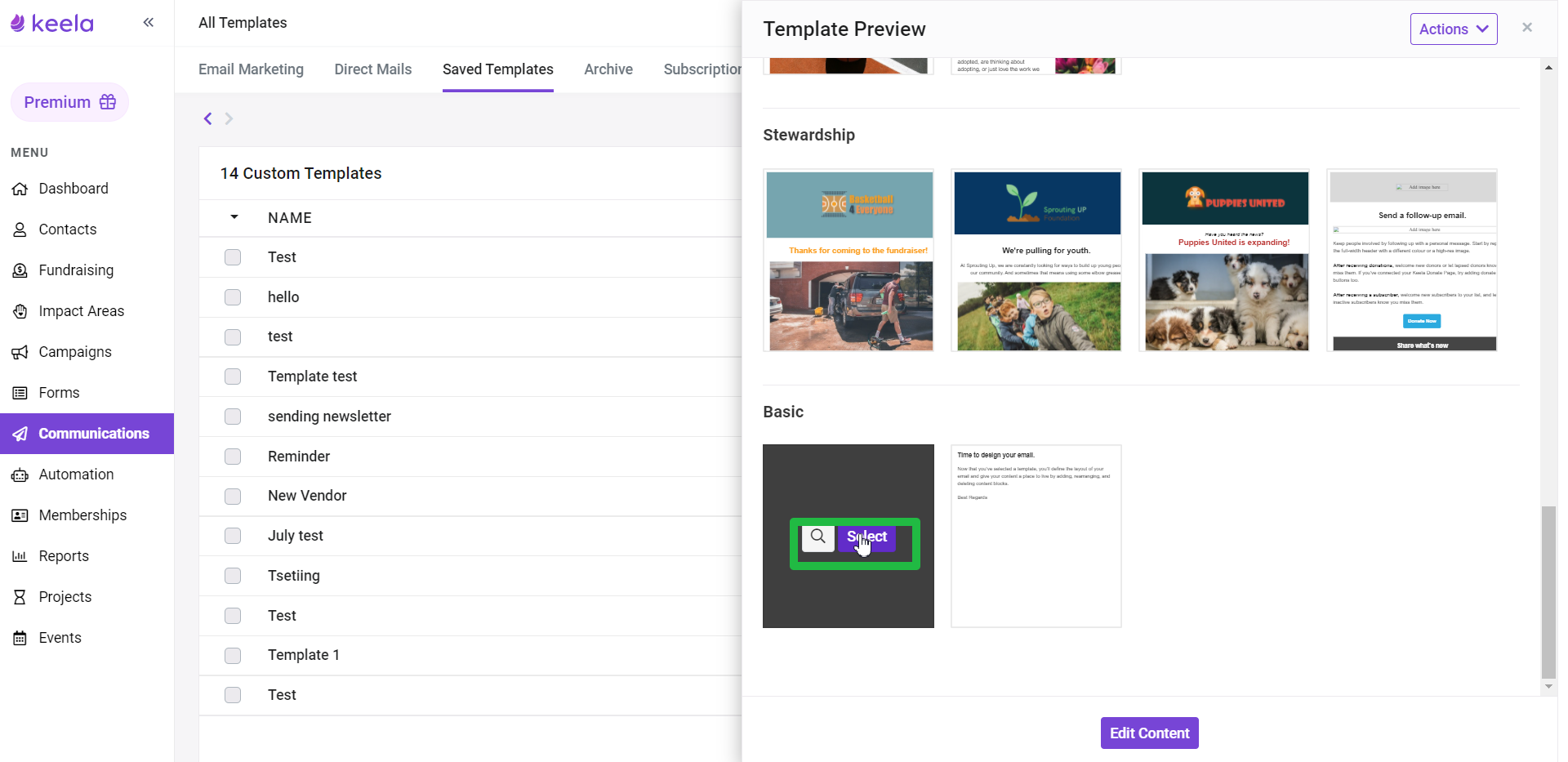 Want to see this in action?
Head over to our Email Marketing Training video here.
What's next?
Head over to Design your Email Marketing Template to find out how you can format your Email Marketing template once you've created.