Create the Template
Click on Communications in the Sidebar > Click on the Saved Templates Tab > Click on the Create Template button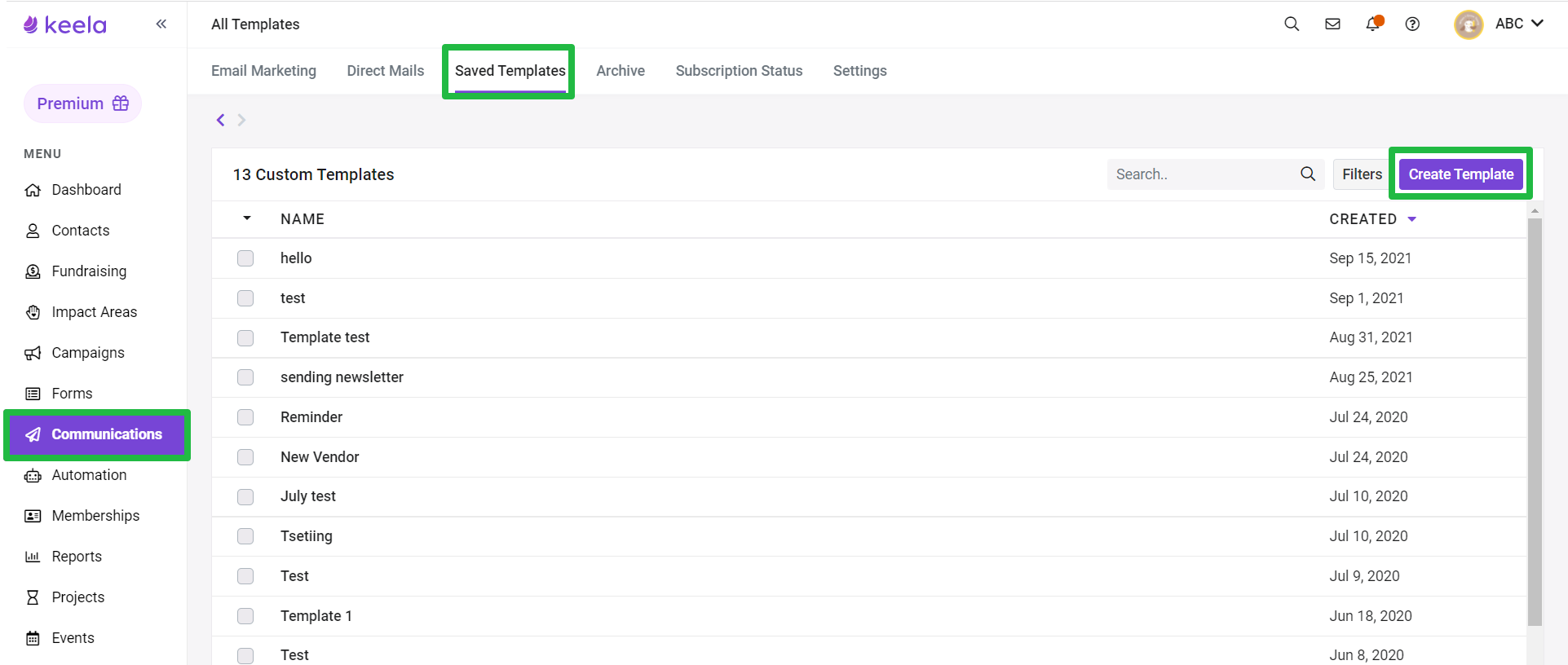 Name the Template
Enter a Name for your Template > Click Save
Select a "base" to start with
There are three options to choose from when creating a new Email Marketing Template:
(1) Choose a pre-styled, existing Template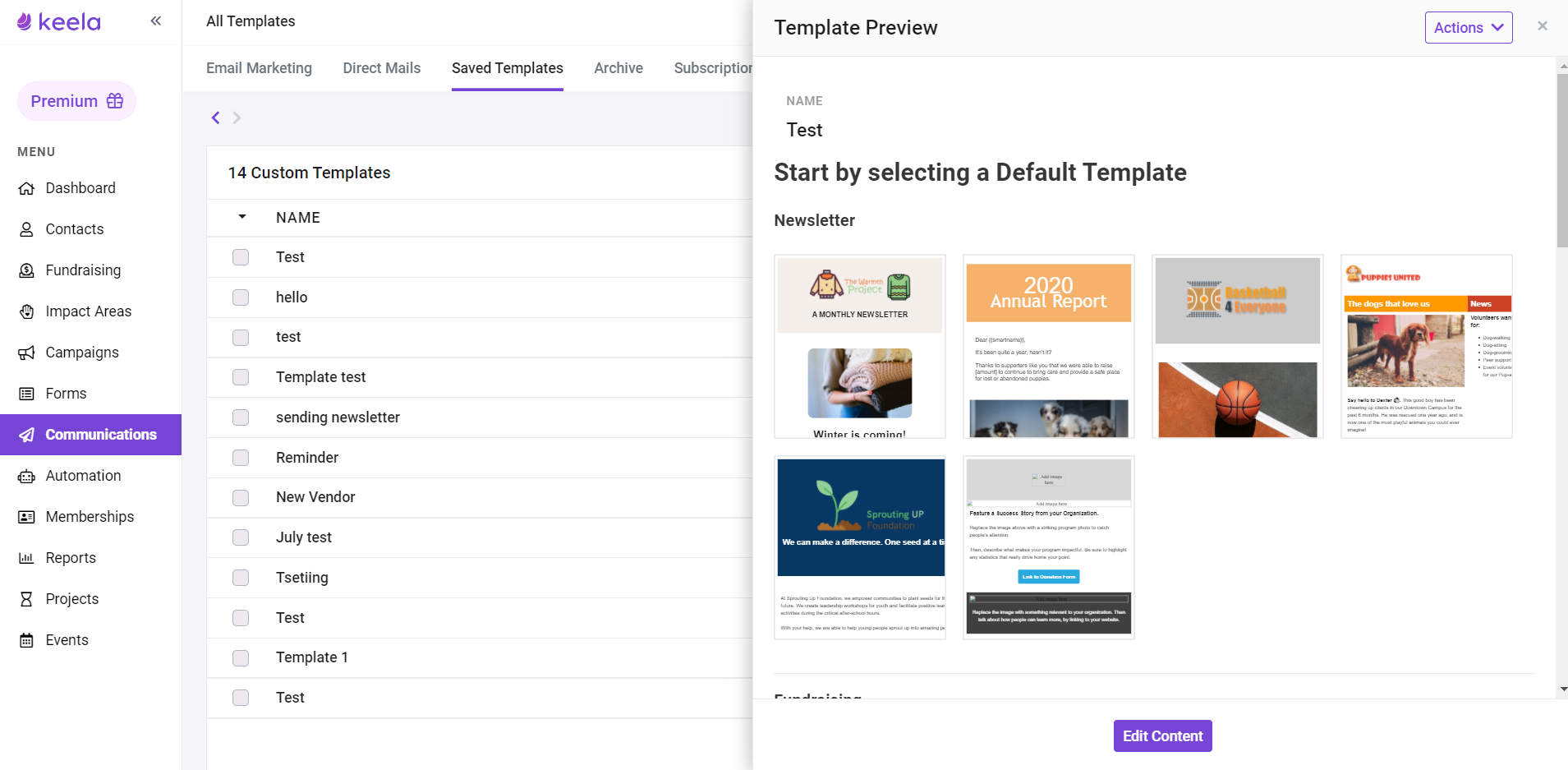 (2) Choose an unstyled, existing Template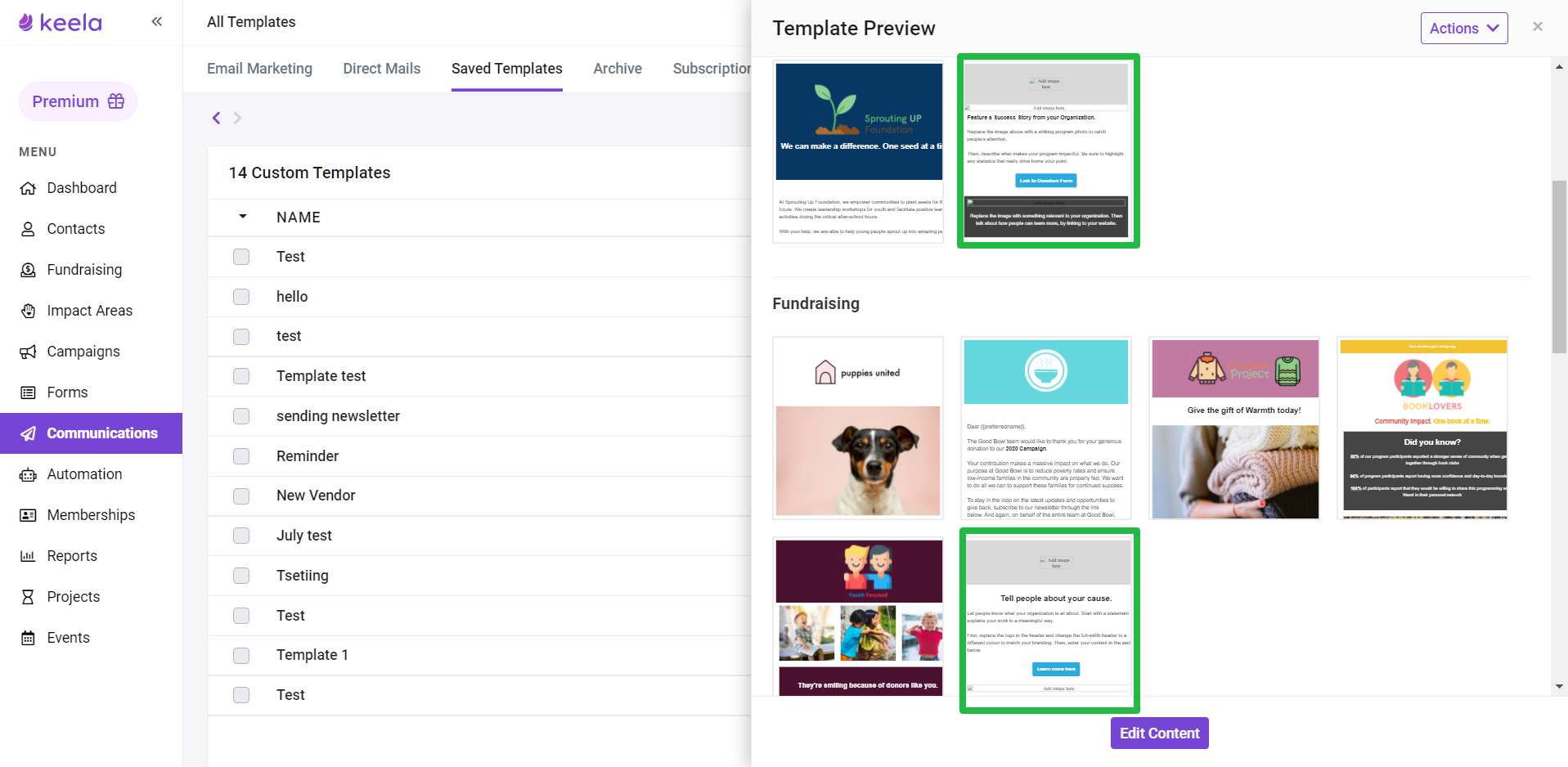 (3) Build your own Template from scratch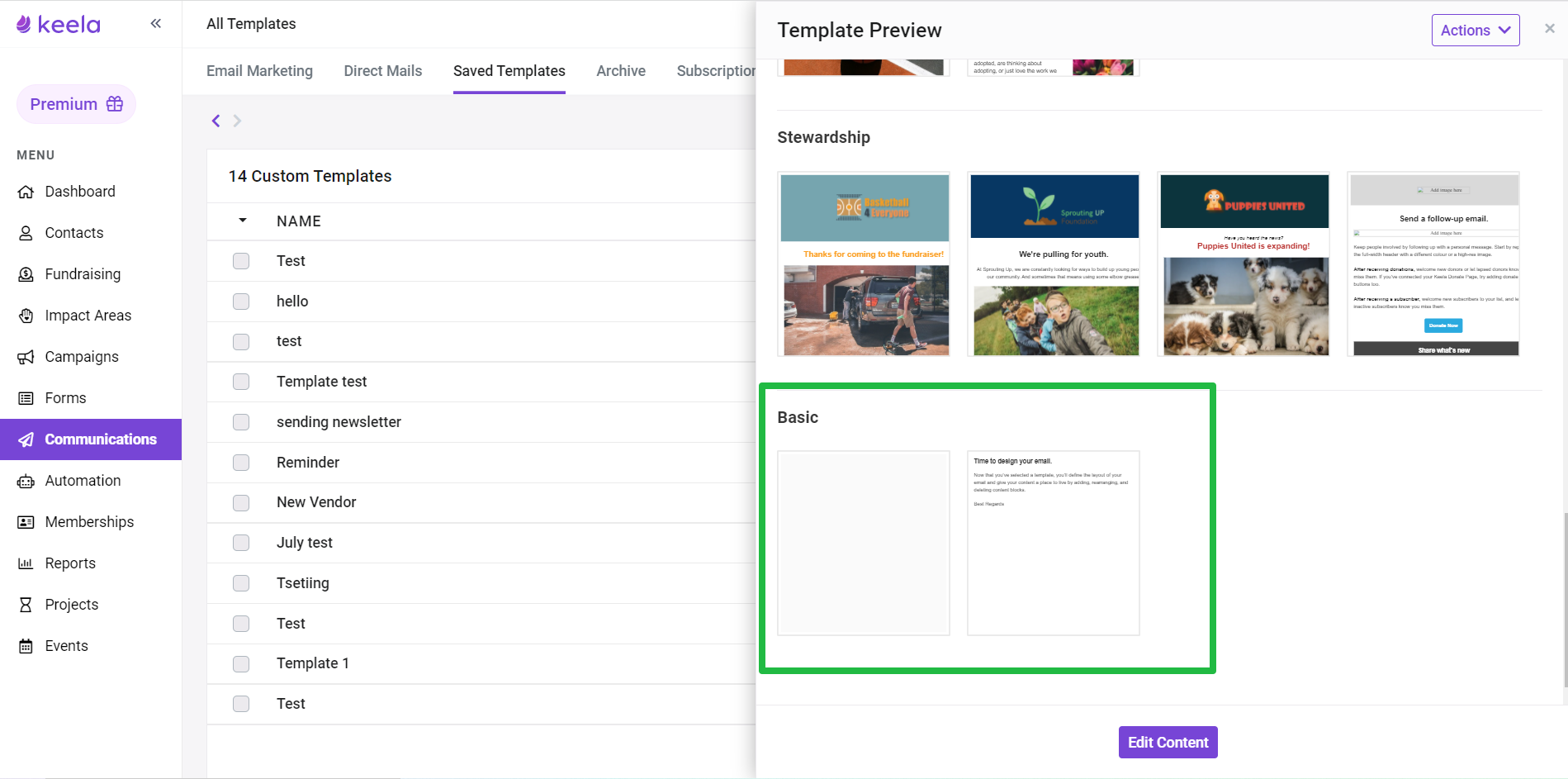 Once you've decided which base you'd like to start with, hover over it > Click Select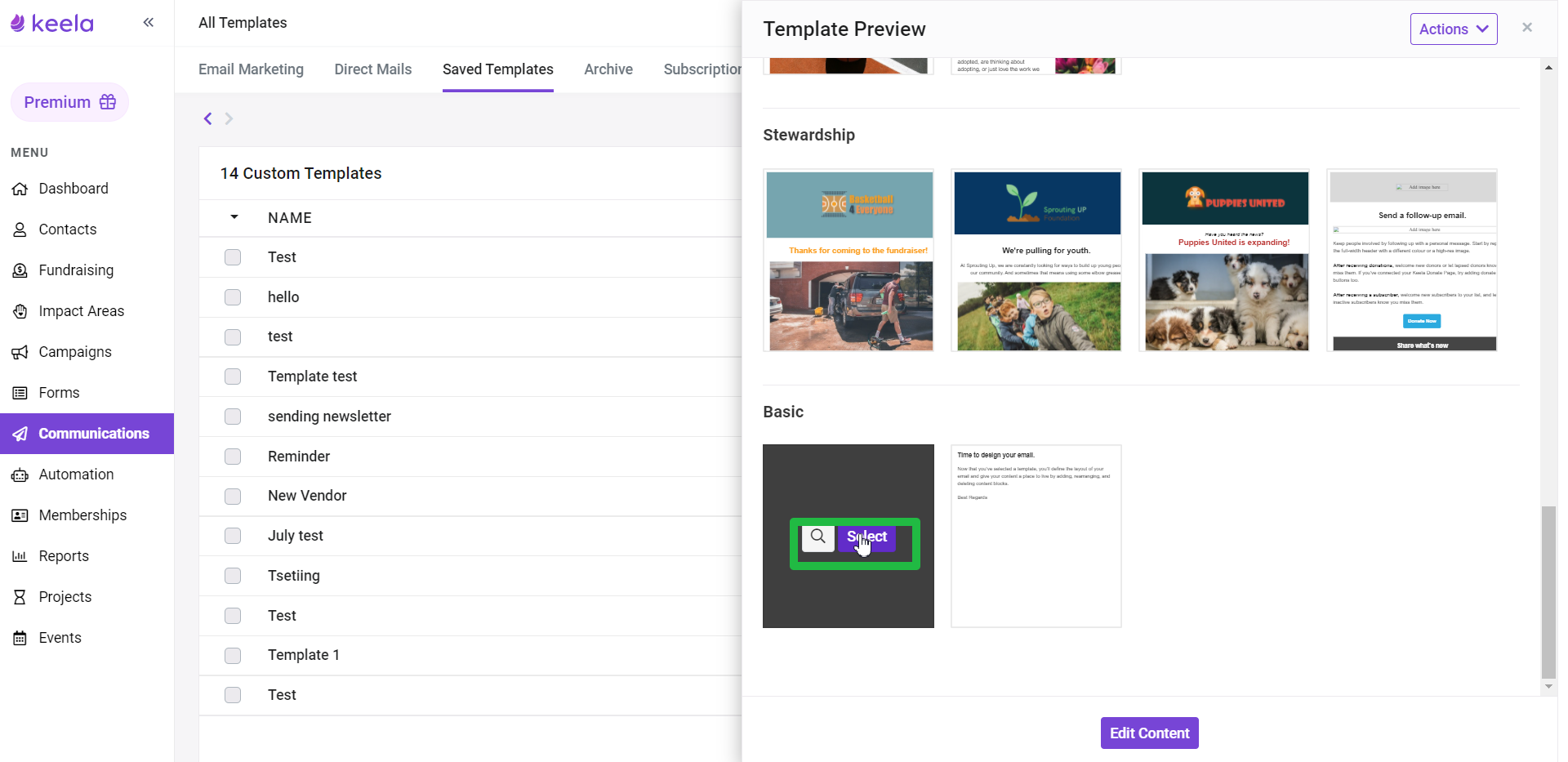 Want to see this in action?
Head over to our How to Create and Send Email Marketing (from a Template) Video!
What's next?
Head over to Design your Email Marketing Template to find out how you can format your Email Marketing template once you've created.