Whether you've already created an Email Marketing communication and are ready to send it, or you'd like to build a brand new once-off Email Marketing from scratch, you've come to the right place!
Create Email Marketing
Click on Communications in the Sidebar > Stay on the Email Marketing Tab > Click Create Email Marketing

Name Email Marketing
Update your Email Marketing Name, Category, the Assignee, and the Campaign (if applicable) > Click Save.

(1) Name - This is the internal name for your communication. This is not what your Contacts will see when they receive the email!
(2) Category - Choose the category this Email Marketing applies to (Newsletter, Fundraising, Stewardship, etc.) or leave it blank!
(3) Assignee - This is the team member who owns or manages this email communication.
Note: The Assignee of the Email Marketing cannot be changed once it has been sent.
(4) Campaign - Is this Email Marketing connected to a specific fundraiser? Perhaps it's part of a special event? You can connect the Email Marketing to a Campaign here.
Change the Name of your Email Marketing
If you'd like to change the Name, Assignee or the Campaign of your Email Marketing, click on the Overview Tab > Click Edit

Adding Content to Email Marketing
It's time for the best part - making your Email Marketing look beautiful! There are several options that you can adjust in the Content Tab of your recently created Email Marketing.
Tip: The tickboxes will turn green as you complete each step!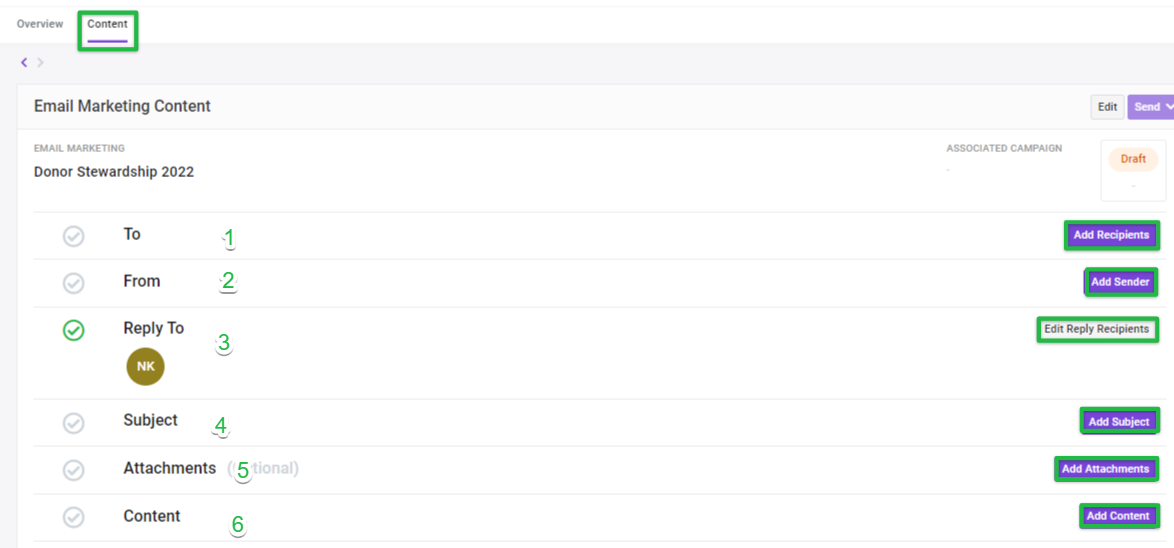 (1) Add Recipients - Choose the list of Contacts that you would like to send your communication to. You can select All Contacts or choose a previously created Contact Segment or Tag.
A tick box allows you to automatically remove those Contacts with an unknown subscription status. You can also exclude contacts one-by-one.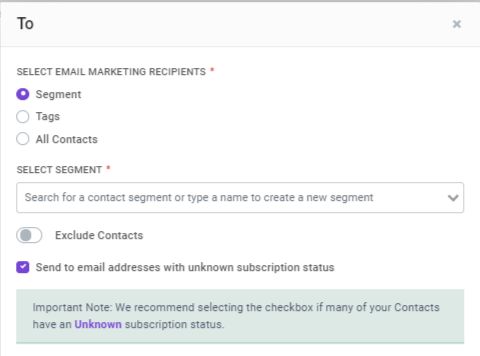 (2) Sender Email - Choose the email address that you would like the Email Marketing to be sent from. The email address must belong to an existing Team Member in Keela.
Tip: Does your organization have its own set of email addresses with a personalized domain (ie. yourname@yourorganizationsname.com)? Learn about how to connect this domain to your Keela account by integrating with SendGrid.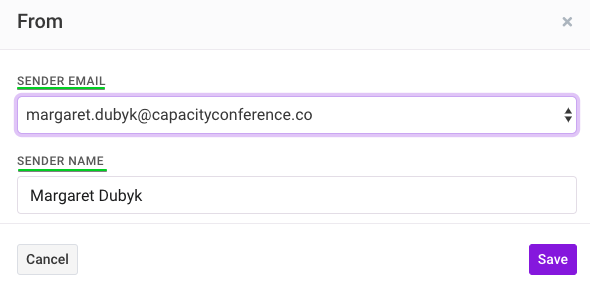 (3) Reply To - Choose team members from the drop-down list that you would like to add as "Followers" to the Email Marketing. These team members will receive any replies to the Email Marketing.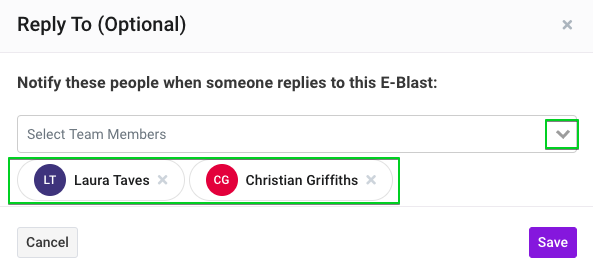 (4) Subject - Add the Subject line that you would like to appear as the name of the email in your recipients' inboxes. The Preview Text is a short summary that immediately follows the subject line when viewed in an inbox and is an optional addition.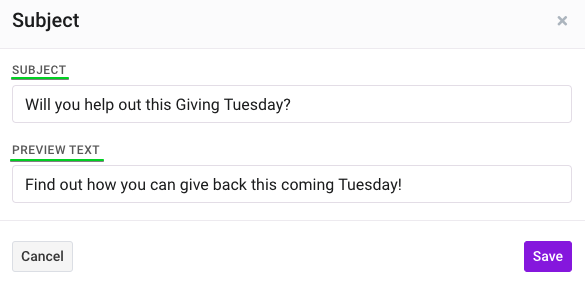 (5) Attachments - Want to attach a PDF document or image to your Email Marketing? Add attachments here. Important Note: the max file size limit is 25 MB in total - otherwise the attachments will not send.

(6) Content - This is where the real magic happens! There are a couple of different options to choose from when building the content for your Email Marketing:
1. Click on the Saved Templates tab to view your own previously created Custom Email Marketing Templates
2. Choose one of Keela's pre-existing templates
3. Build your own from scratch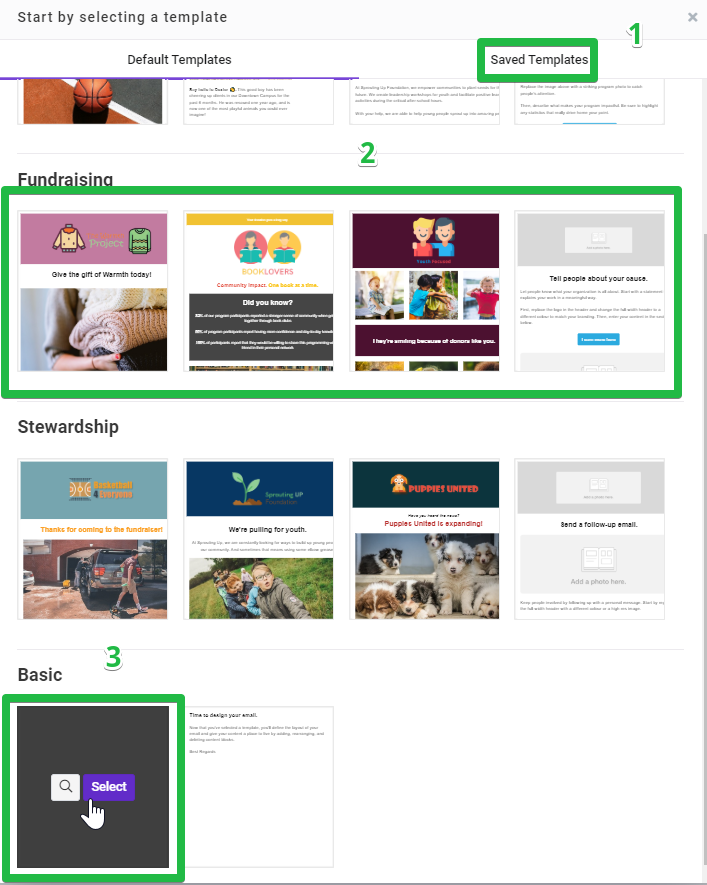 Hover over the template that you'd like to choose and click Select.
Note: If you would like to build your own once-off Email Marketing from scratch, choose the Basic option. You can find detailed information on how to format your Email Marketing and add content to it in our Design Your Email Marketing Template article.
Want to see this in action?
Head over to our Communications Tool Training Video.
What's Next?
Head over to our Sending Email Marketing article to learn about the different ways that you can send your Email Marketing.