At the moment, Keela allows you to embed a video's url into an Email Marketing communication. Once the recipient clicks on the thumbnail, they will automatically be brought to the webpage in which this video lives (ex. Youtube, Loom, etc.).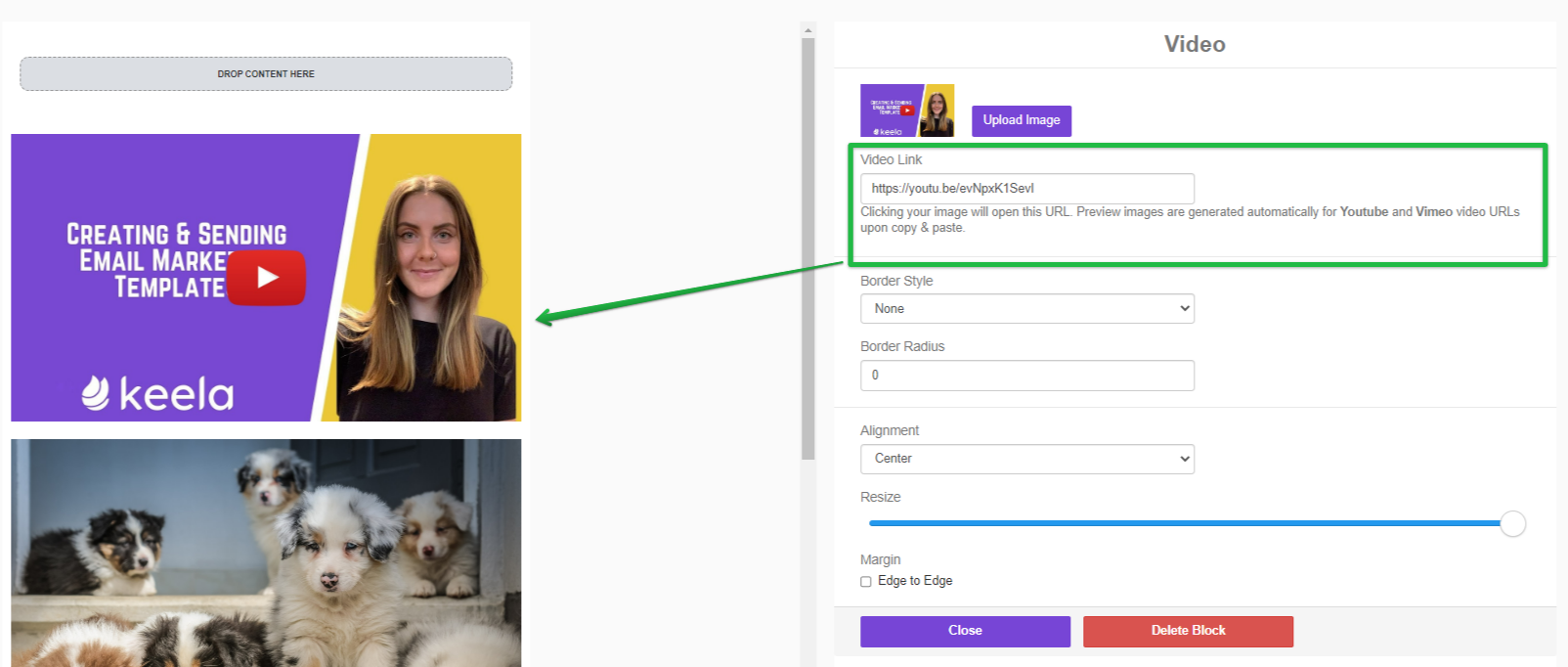 We use this redirection technique, because nearly every major email provider available (Gmail, Outlook, Yahoo) does not have the technical ability to play videos that are embedded in emails. So, if you were to send a video to folks with a major email provider such as this, they either would not see the video (it wouldn't display) or the email would actually be diverted straight to spam as it contains unsupported material.

While we're very hopeful that in the future major email providers will invest in creating technology that supports videos, until that happens opening videos in another browser is the best way to guarantee deliverability and viewability of your communication.