Whether your organization already has a donation page and form on your website or you are getting ready to create one, this article is going to give you tips and tricks on how to create a compelling and eye-catching donation page & donation form! We'll talk about what context to include, strategic design choices, which donation options to include, which language to use, and more. Let's dive in!
Donation Page
What is a donation page and how is it different from form? Great question! A donation page is simply a landing page on your website that hosts your donation form. Many organizations have a tab or button on their website's home page that directs to this page. Having a page strictly for donations makes sure the entire page draws attention to giving and leaves space to provide context and motivation to donate. 

Content Tips
Powerful Headline - The top of your donation page is the first thing people will see; make
sure you grab their attention. Visitors should understand who you are, what you do, and what you're asking for. Write a short and compelling headline. 
Less is More - A donation page should focus exclusively on one objective: converting visitors into donors. Too many distractions can drive visitors away from completing a donation. Make sure you remove all possible friction (navigation bar, video, etc) that could drive the visitors' attention away.
Explain Why - Adding a compelling value proposition to your donation page can result in a significant increase in donor conversion rate; always remind them of why they should make a donation to your nonprofit.
Donation Purpose -let your donors know where the gift will go, the more specific you can get, the better! There is a level of confidence for donors when they trust where their donation is going.
Storytell - Try to include a concise, impactful story, with images, that illustrates your organization's value.
Donor Spotlight - Write a short profile on a donor that includes why they give. Even a spotlight on an average donor can help new supporters feel like they can make a difference too.
Donation Options - Consider including both one-time and recurring donation options, with different amounts to choose from. Recurring donations are a great option to include as they

are the most sustainable source of income for many nonprofits because they greatly increase the size and volume of donations and cost less to acquire than new donors.
Design Tips
Be Consistent - Be consistent with your brand image. Colors, graphics, and other marketing materials that are unique to your organization help visitors identify who you are. In addition, branded donation pages appear more reliable for donors.
Images - If you use visual content make sure it is compelling and relevant to your mission. Try to stick to one image to avoid distracting donors. Use photos of people you're actually helping to communicate who you are and what you do. Avoid stock photos.
Donation Form 
Now that we have some tips for a donation page, let's talk about the donation form itself! With Keela forms, you can embed the form's code right into your existing donation page, embed the form's code into a button on your donation page for a pop-up form, or you can always use the form's public link to share the stand-alone form anywhere you'd like. Head to Sharing Your New Keela Form for more info on these options. In either case, here are a few tips for your donation form. 
Content Tips
Keep it Simple - Try not to add too much text or fields to fill out on your form, this can get overwhelming. Only collect the information you need. 
Donation Purpose - If you have already included the purpose of donations for your organization on your 'donation page' you can skip this. But if you haven't included it, or you are using a stand-alone donation page, make sure to communicate where the donation is going!
Build Trust - A few ways to build trust would be to add your charitable registration number, link your privacy policy, and specify that the form webpage is SSL secure.
Thank You Page - Add a thank you page to your form that acknowledges their specific contribution can create an amazing personal connection

that will benefit your organization in the future. Tell them how much it means to your organization that they chose you. Show the specific impact that their donation will make. Head to

Form Thank You Page

to set this up in Keela. 

Add Sharing Options - Allow people to share their donations on social networks. Hopefully,
they will inspire their family and friends to do the same. 
Design Tips
Be Consistent - Make sure the colors, fonts, and graphics match your branding. 
Donation Page Examples
Below are a few donation page examples that have been handpicked as favorites by our team! They encompass several of the best practices discussed above. We hope they inspire you as much as they inspire us!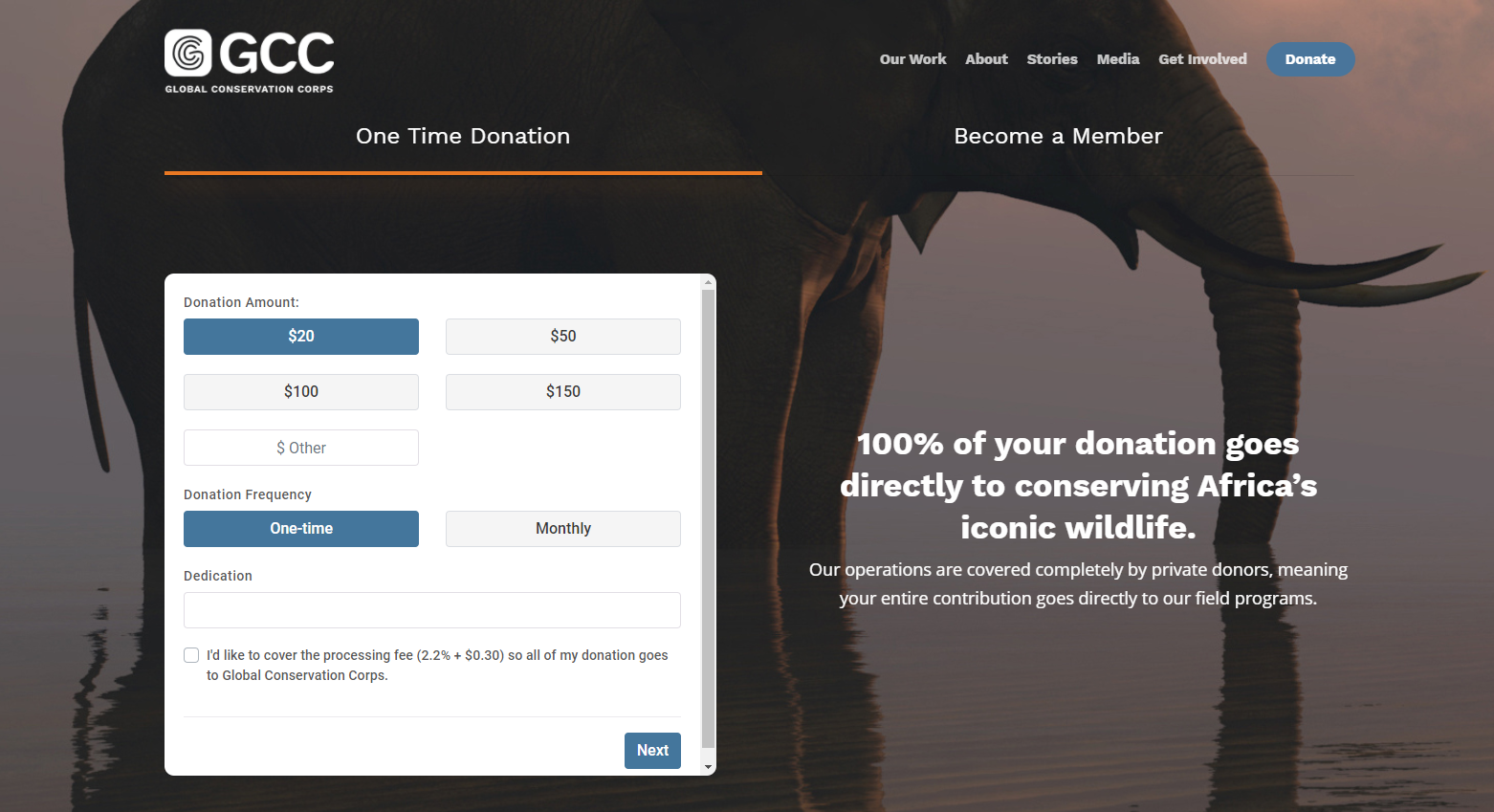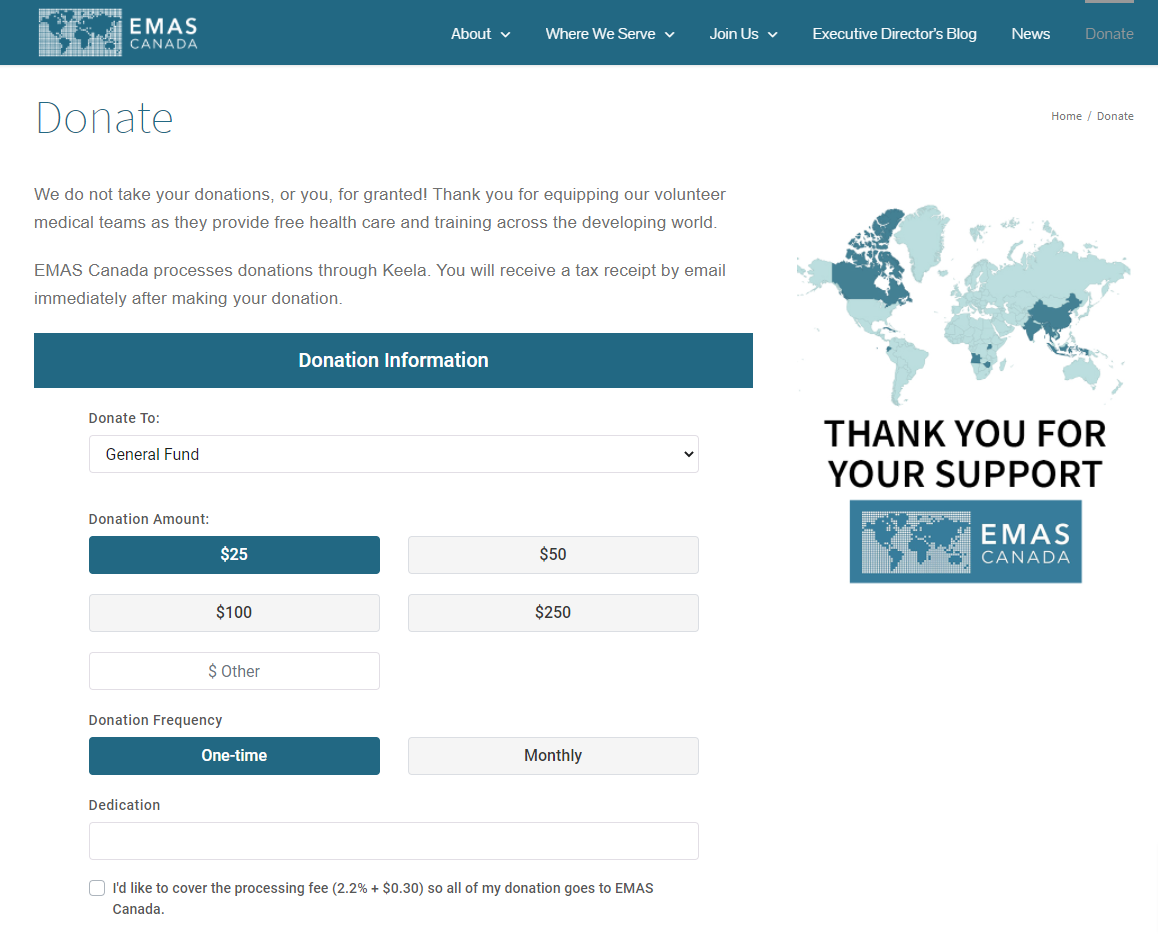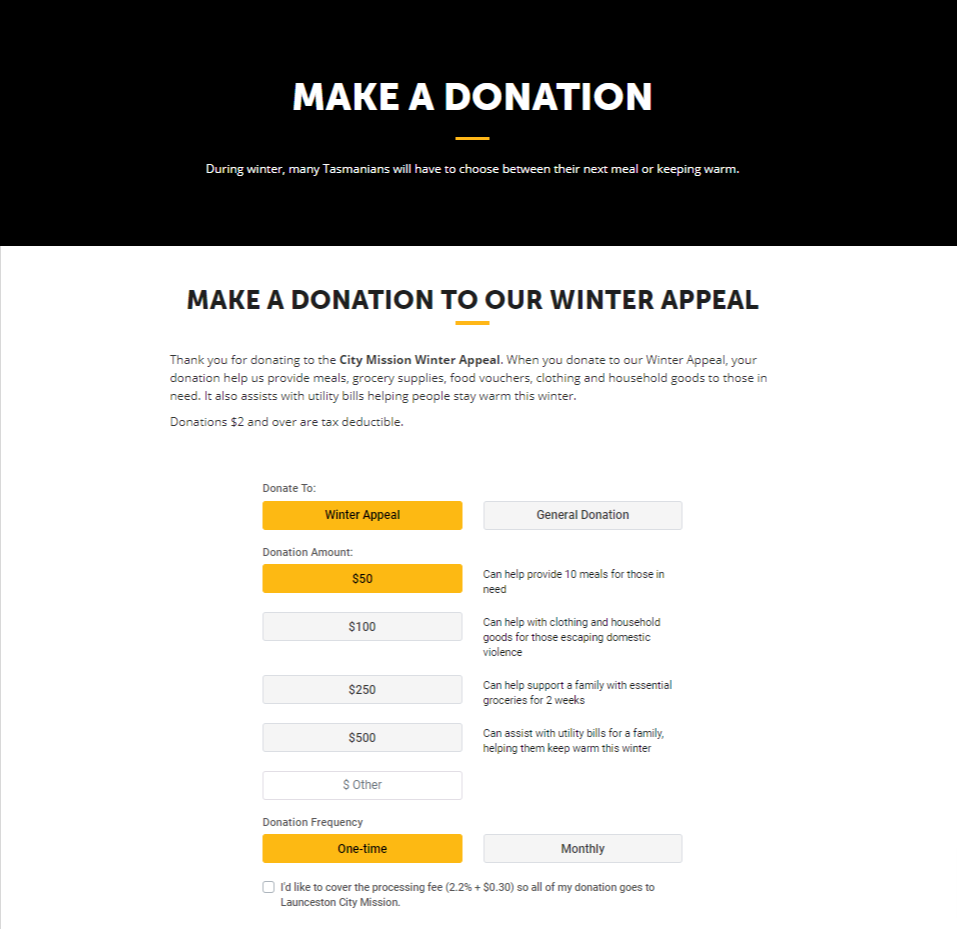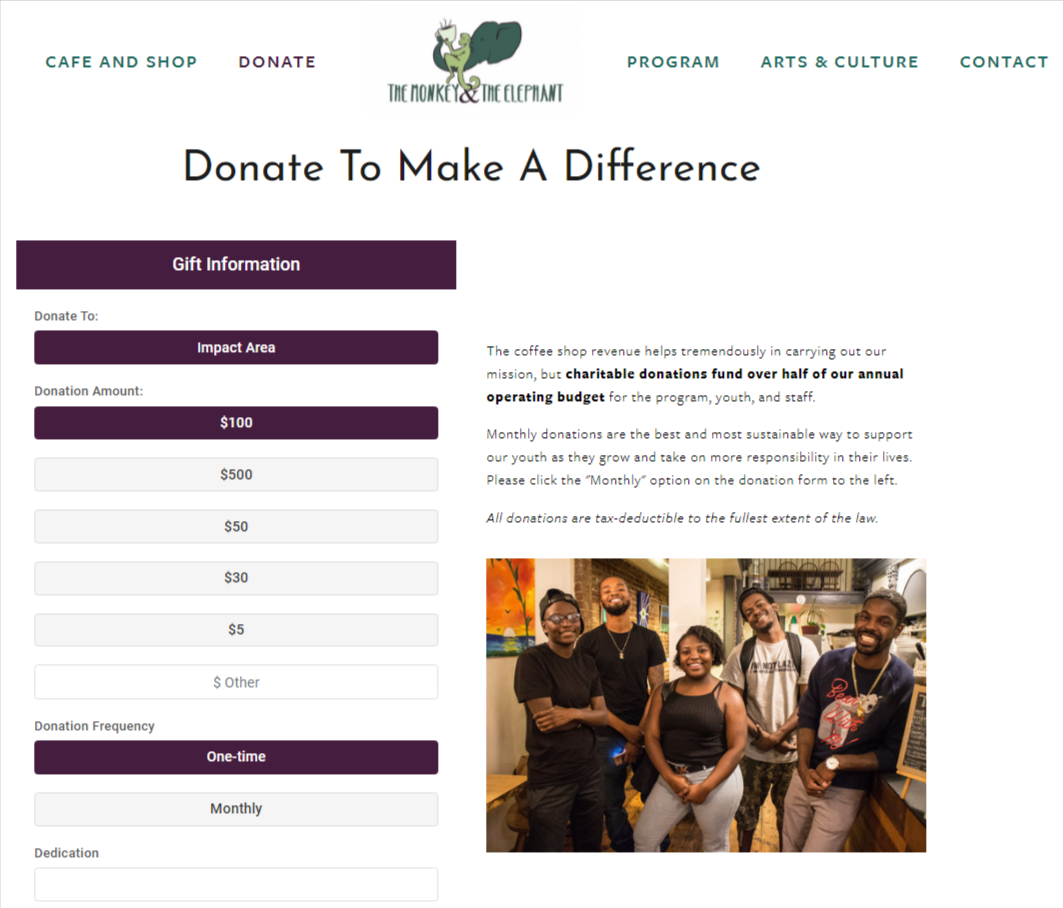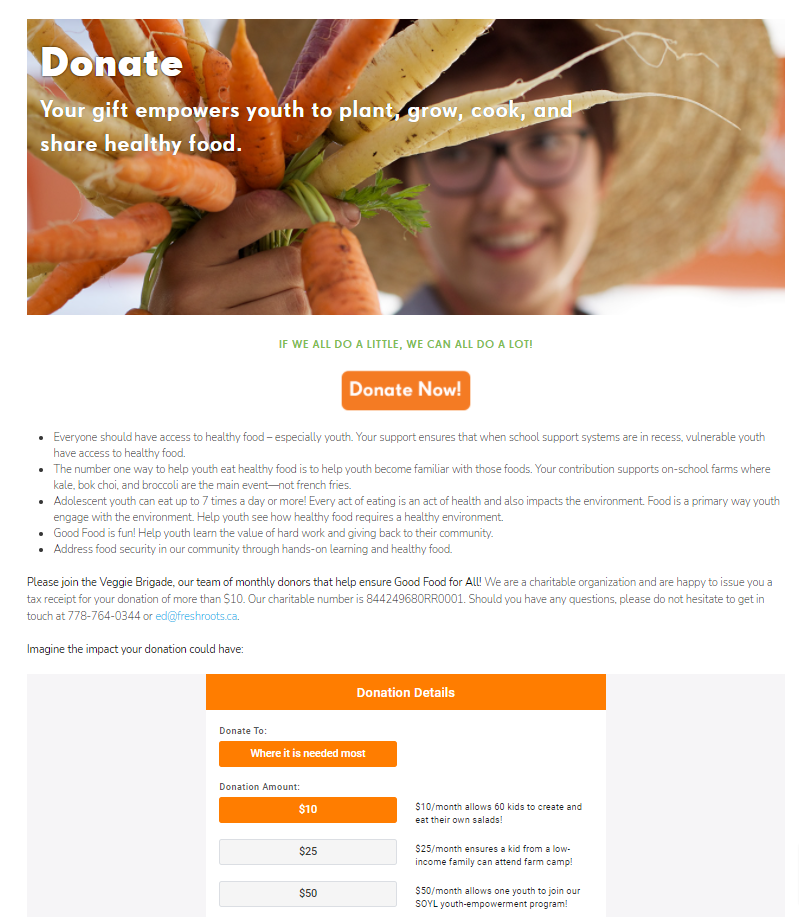 Additional Resources
Looking for more resources & inspo? We got you! Check out the articles below.