Think of the Delay Next Stage as a time-based checkpoint for your Contact when they are moving through your workflow.
When they hit this checkpoint, Keela will hold them for the time that you specify.
Once that time has elapsed, they'll be moved along to the next stage of your workflow.

How to Add a Delay Next Stage... Stage
Click on the Add a Stage button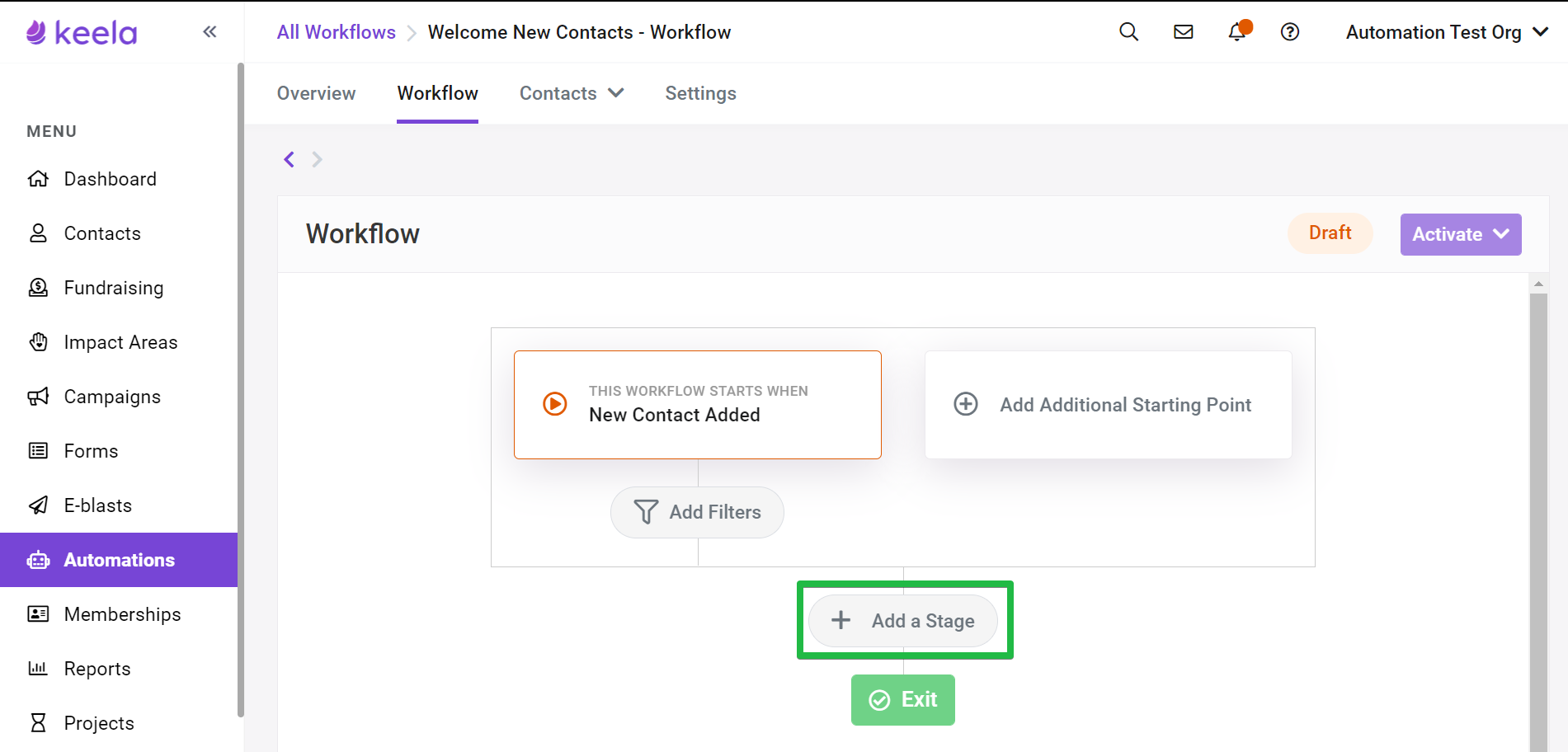 Ensure that the Delay Next Stage section in the sidebar is selected > Click Add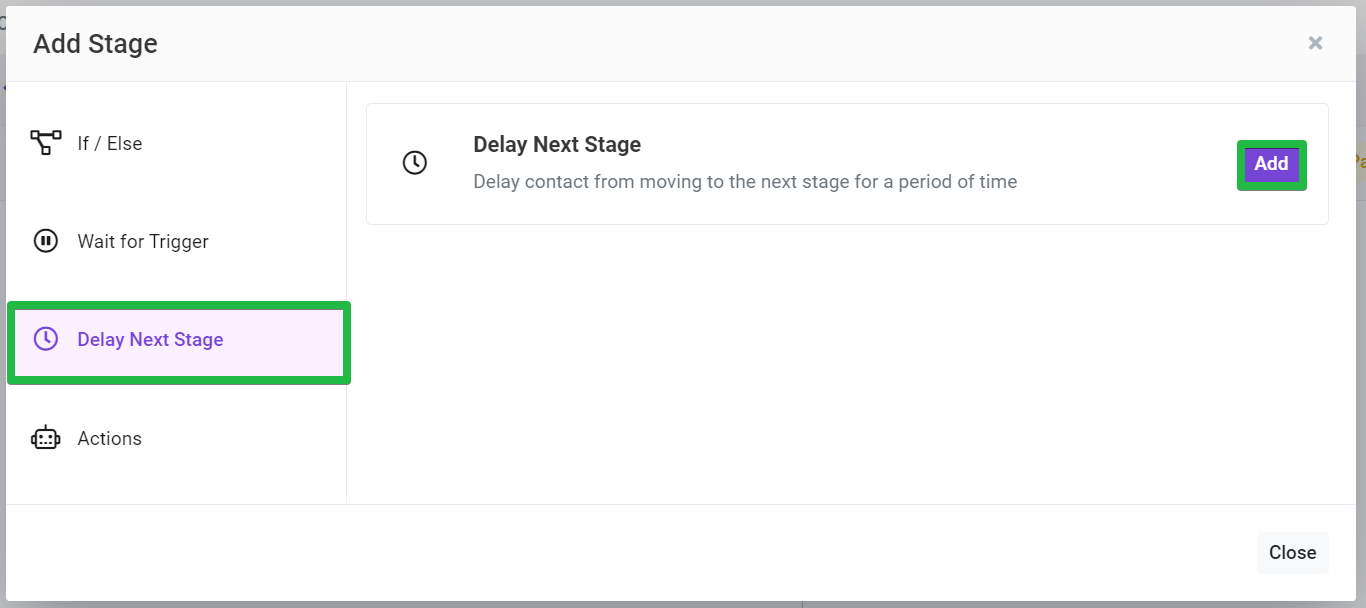 Choose your Delay Time
The only thing you need to do for this stage is tell Keela how long they should hold the Contact for before moving them through to the next stage of the workflow.
Choose the the time frame that you would like Keela to delay the Contact for > Save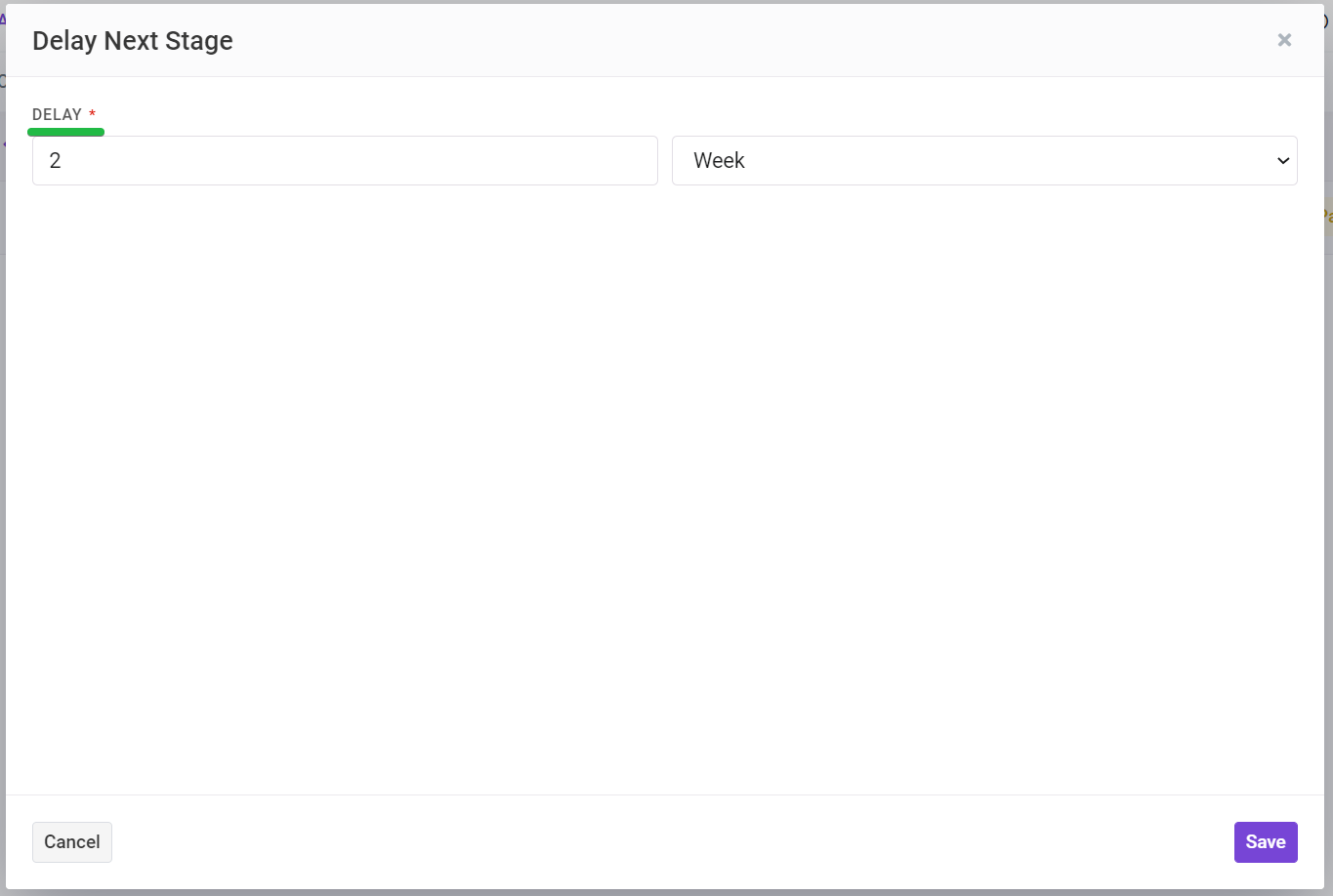 And that's it! This one is easy peasy.
FAQ
What happens if I change the delay period?
A delay is added to the contact when it enters the delay stage. Any future changes to that stage will only be applied to new entries, not current ones.
What happens to my delay if I pause and edit my workflow?
As Keela, uses the entry point to calculate the delay, pausing the worfklow will not reset the delay.
What's Next?
Well, it's up to you! If you like, you can learn about the next Stage Type at our Actions Stage article.
Alternatively, if you've already added your Stages or you'd just like to see what the next step is, check out our Making Changes on the Settings Tab article.