Once you've purchased our Premium Care subscription package, you'll have access to a bunch of new ways to communicate with our Customer Support Specialists.
One of the most popular ways to chat with us is by scheduling a Phone Support call (via Zoom). You can access our Phone Support calendar and book a call with us right from your Keela account.
That's right - no annoying phone queues, no waiting on hold. Just book and turn up and we'll be there!
Get in touch via Phone
If you are subscribed to Premium Care, you can access phone support by following the below steps:
Click on the ( ? ) icon the top-right hand corner in your Keela account > Select Phone Support at the bottom of the drop-down menu > Schedule a 15 or 25-minute session with us as soon as the next day!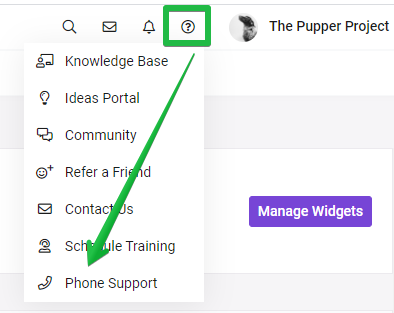 *Please limit scheduling to one session per day for your organization to ensure access for all Keela learners. Any additional calls scheduled for the same day will be required to be rescheduled.
Phone Support Hours
Monday to Friday, 10am - 2pm PST (1pm - 5pm EST)


Once you've scheduled your call, you'll be provided with a Zoom Meeting Link. You can click this link to join the call with Keela's Customer Care Team!
Looking for a Training Session?
Sure thing - head over to our Training Session article here to learn more.
Looking for Live Chat?
Sure thing - head over to our Live Chat article here to learn more.
I can't see the Phone Support option in my account.
If you haven't purchased our Premium Care package yet, you won't be able to see this option in your account. Head over to our Premium Care article here to learn about how you can sign up!