We've heard lots of feedback about Interactions and how organizations would like more insight into their communications with contacts. We're pleased to add this mini-release to the system that allows you to do just that!
We've also added a new field to transactions to help track the cheque date and the ability to export form responses to a PDF. See all the details below!
Interactions Tab
We've added a brand new tab to Contacts, so you can view all your interactions in one place.
You'll notice that this new tab is very similar to your Contact Overview. Not only can you view all your interactions in one place but you can also use filters to get more valuable insights. 🙌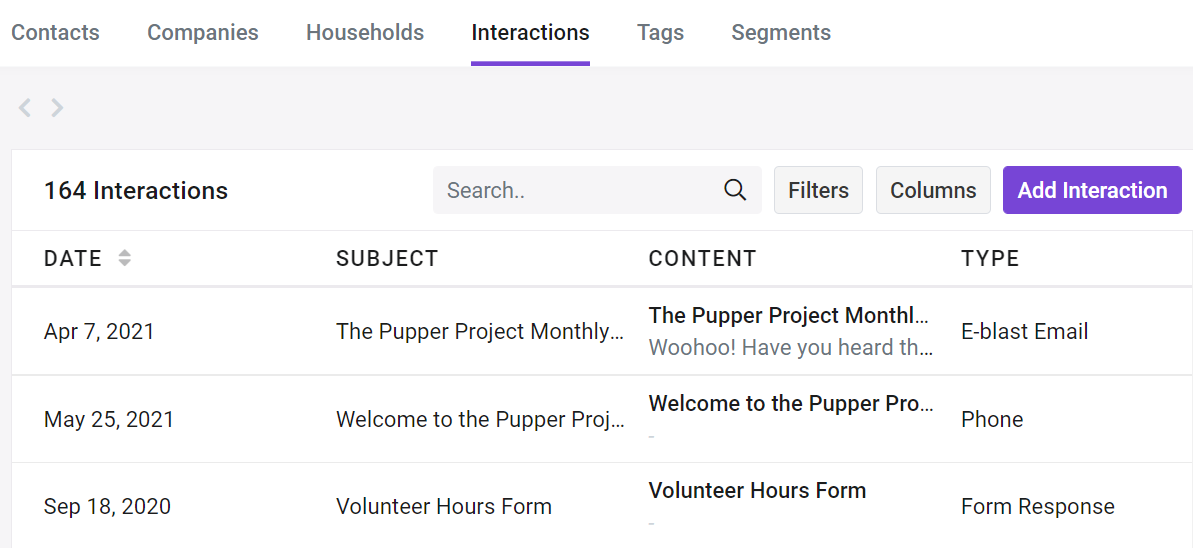 Automated Interactions Filter
Speaking of filters... last year we released the ability to filter on Manual Interactions (interactions you log manually in the system). We've taken this filtering one step further to include all your automated interactions as well! 👏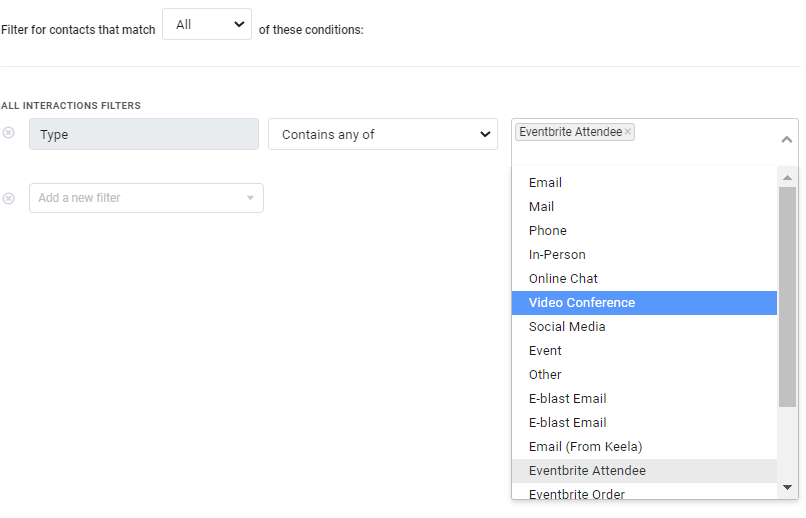 Included in the new Automated Interactions filter is the following:
E-Blasts
Automated Keela Emails
EventBrite Attendee
EventBrite Order
Form Response
BCC Email
Forwarded Email
Gmail*
* This filter is only relevant for customers that migrated from our legacy system (signed up for Keela pre-January 2020)
Export Form Responses to PDF
We've now added the ability to export your form responses to PDF!
The flow of this export functionality has also been updated to accommodate this new tool. You'll now need to select the Form Responses > then you can select the Actions dropdown to select an export to PDF or CSV.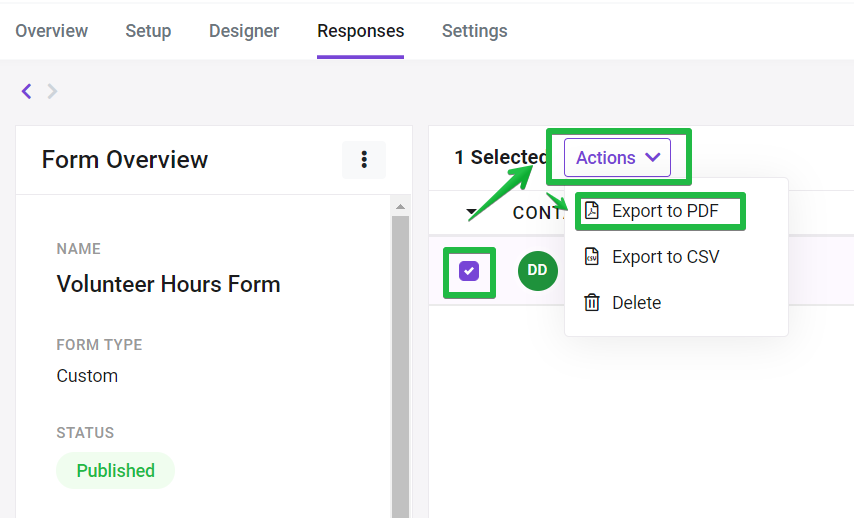 Transaction Cheque Date
We've added a new field to Transactions for Cheque Date. This field will store the date the cheque was written, which will help all the accountants out there with their reconciliation tasks.
Good news! This new field will also be importable, exportable, and filterable 👍