You are receiving new responses to your Keela forms but want to be able to share the notifications with other Keela users. Great news - you can definitely share the love!
There are two steps to ensure users receive a notification when a form is completed.
(1) Add users as a Follower to the Form
Remember when we talked about the Follower field in the article How to Create a Form? Ensuring users receive a notification when a form is filled out is as easy as adding them to that field!
If your form is already created, you can update Followers by visiting the Overview tab for that form > selecting the Action dropdown > then click Edit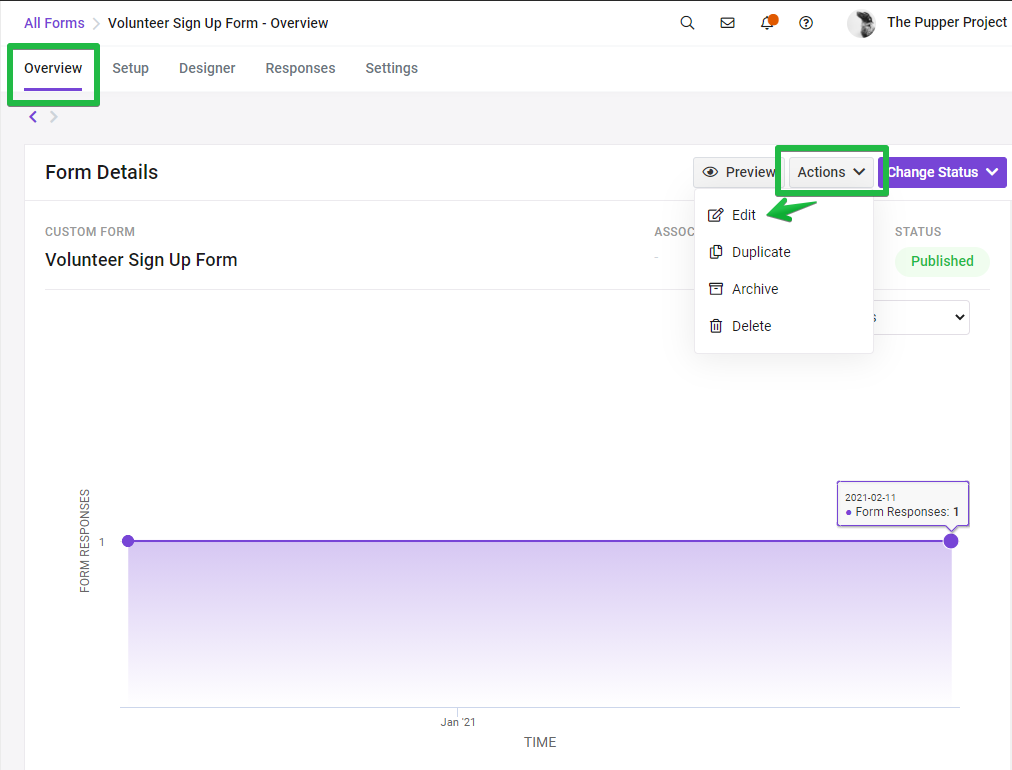 From there, you'll be able to add any Keela users with the correct permissions.
Note: Only existing team members with the correct permissions can be added as Followers to a form.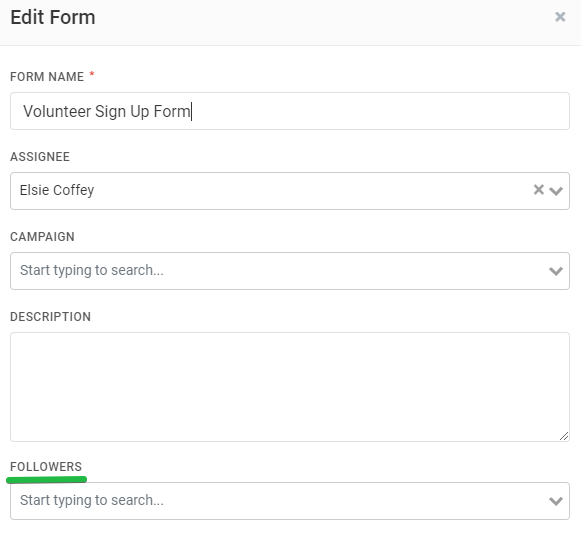 (2) Review notification preferences
The first step ensures that the user will receive notifications, but we also recommend that users review their Personal Notification settings to ensure that they will receive the notification by their preferred method - via email, In-App or both!

Please note that Assignees will also receive notifications for these Form Reponses!