We've added a few new features to the system, just in time for the holidays!
Navigation
Back Button - this is the first of a few new navigation enhancements we'll be making in the system! Easily navigate to the previous page using the new back button.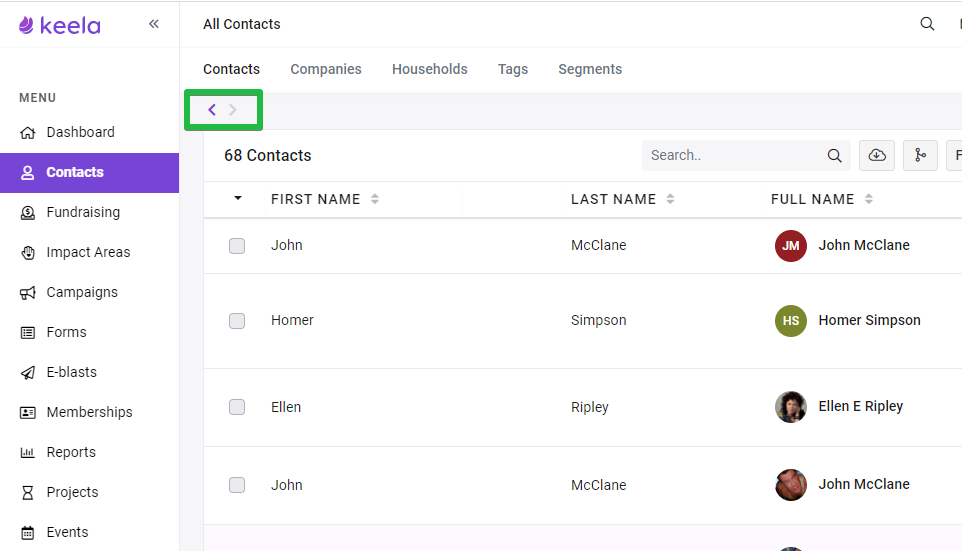 Check out how you can use this new feature while reviewing Contacts in a Segment. Easily go back and forth from Contacts and your Segment, to make your deep dive a breeze!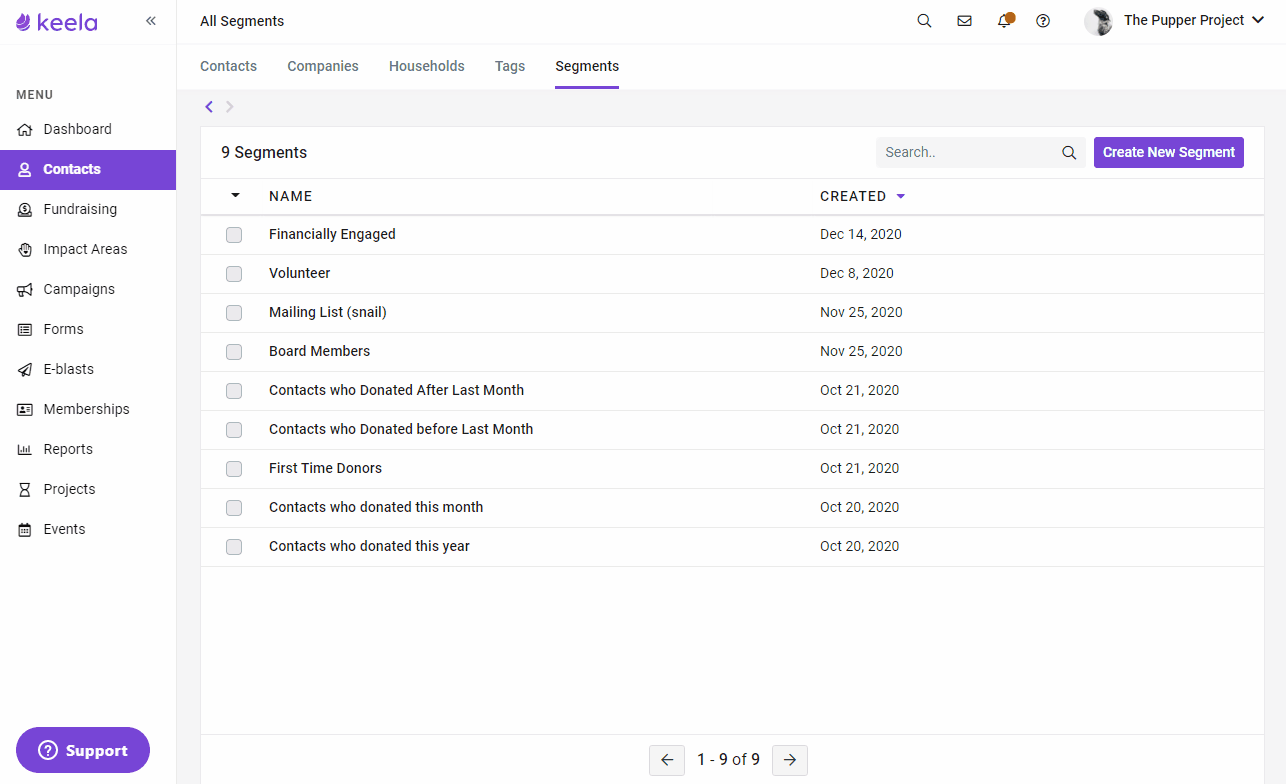 Subscription Status
Tracking on Contact Level - Previously email subscription status (Opted in, Opted out, or Unknown) was tracked by the email address, making exporting and reporting on that status impossible. We made some updates in the back-end to track this by the contact similar so we can bring you the same tools you use and love on the Contact level.
How this affects subscription status changes:
If two contacts share an email address, when a user manually changes the subscription status of the contact it will only change for that contact, not others.
The only exception to this is when an email address is unsubscribed via Email Marketing as the system will then unsubscribe all contacts that have that primary email address.
If two contacts share an email address, and one contact changes their email address, the subscription status will be kept for that new email address.
* Note that these are updates align with GDPR + CASL compliance
Subscription Status Filter - With the above changes, we've now been able to add Subscription Status to Keela filters.
Subscription Status Included in Export - With the above changes, we've also been able to add Subscription Status as an exportable field!
Subscription History - In a contact's profile under Subscription History, a log will be maintained of the history of Email Subscription status changes. This includes the updated status, the date, and location it occurred and, if done manually, the user who made the change.