Keela's Smart Widgets combine our own artificial intelligence with your Contact data to illuminate opportunities for you to connect (and fundraise!) in a meaningful way. We use several different filters in the background to segment your data in a way that is actionable - so you don't have to!
But the magic doesn't stop there! After segmenting your Contacts into several useful categories, we also provide you with the opportunity to send out communications directly from the widget. We even have some handy template suggestions for you to use in your emails!
There are two types of widgets that you can access form the Widget Manager on your Dashboard: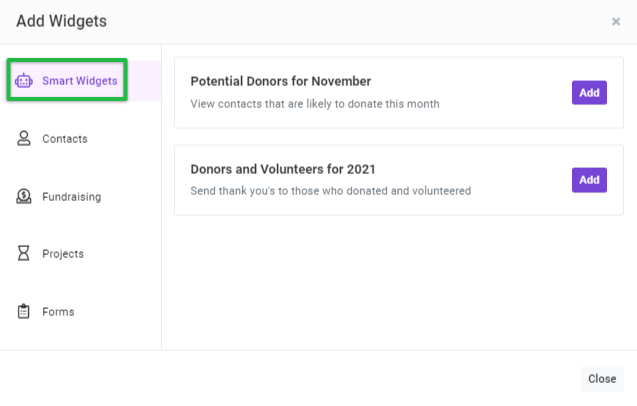 Watch it in Action
Tell Me More!
After adding the widget to your dashboard, click on the Take Action button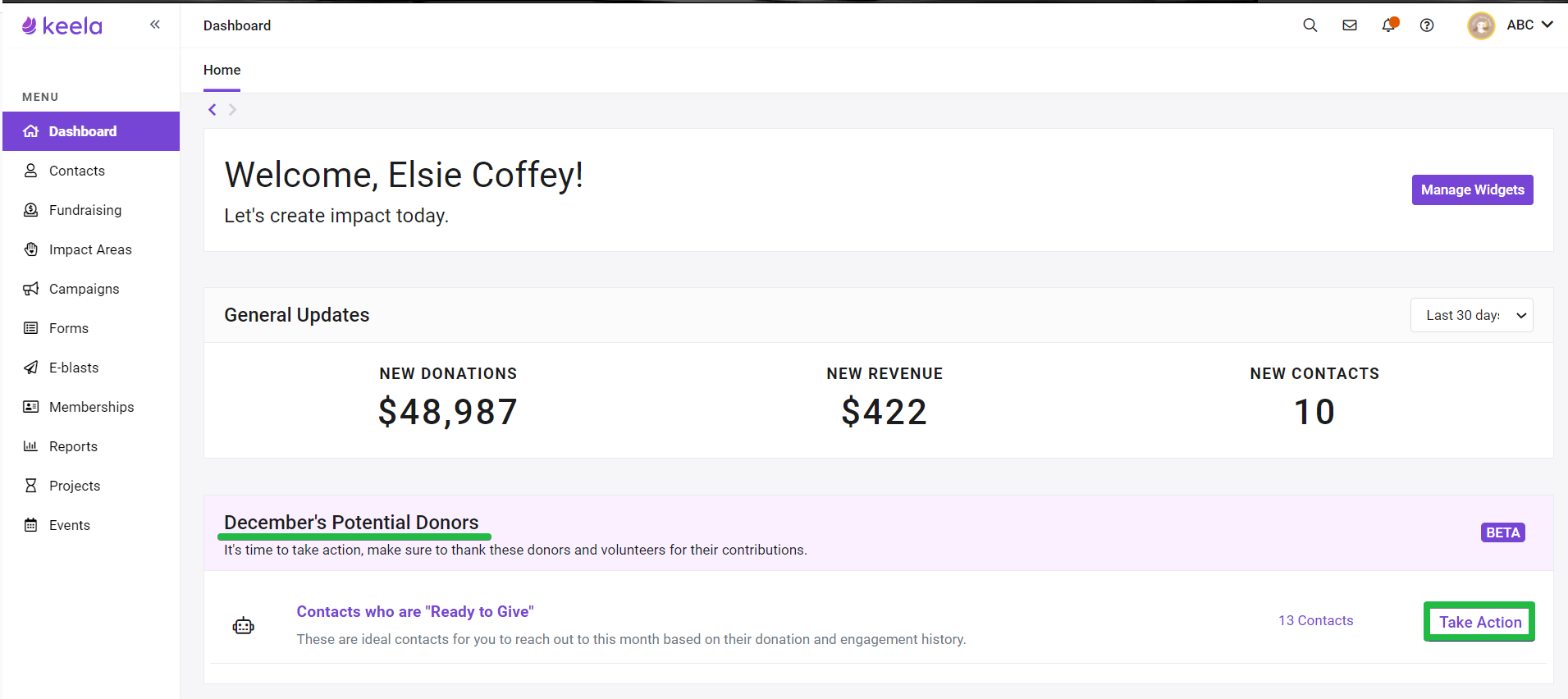 Here, you'll be able to see a series of different Tabs - each one has been automatically segmented for you by Keela for a different purpose. Check out the information panels at the top of each list to learn more about them!



How can I interact with these Lists?
No matter which tab you're looking at, you can send Email Marketing to the segmented Contacts or a direct email in the exact same way. Here's an example of how to do it from the Ready to Give tab but you can follow these steps for of the tabs!
Here, you'll find a list of ideal contacts to reach out to in this month based on their donation and engagement history.
Send Email Marketing to these Contacts
Click Send Email to these contacts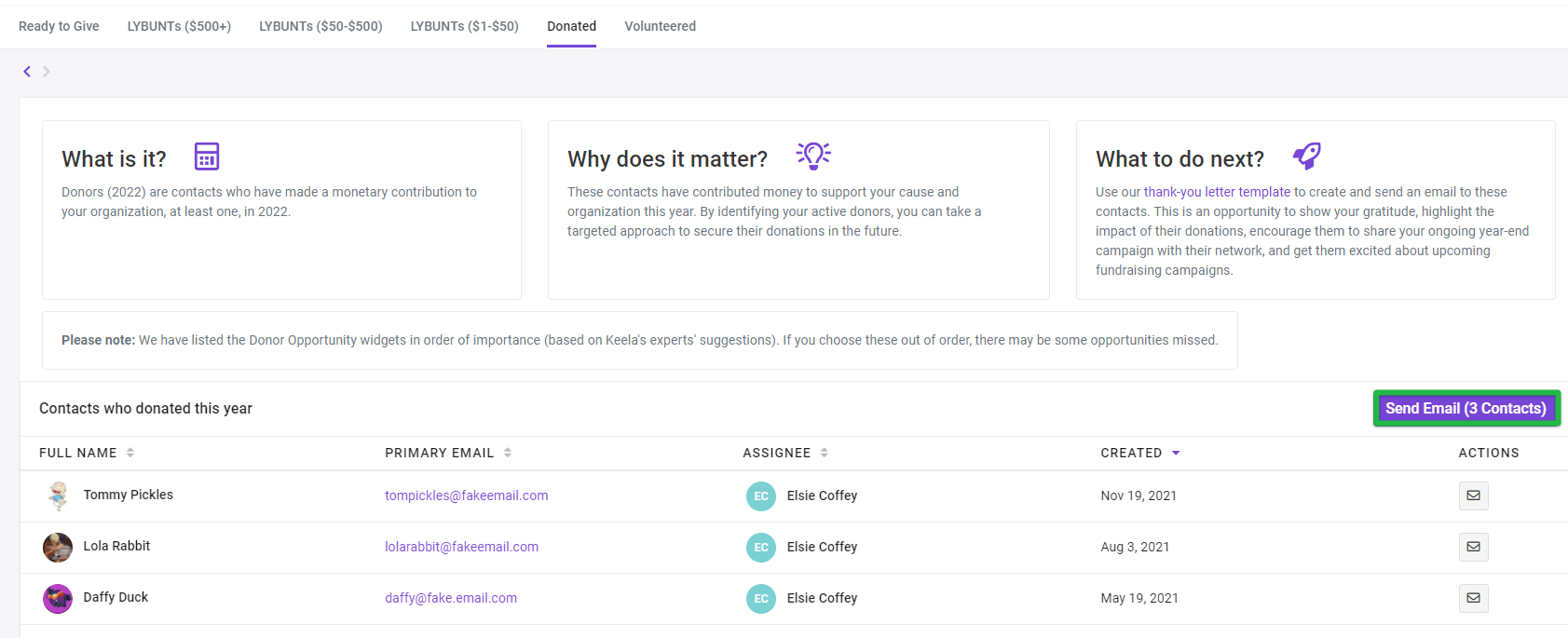 The Create Email Marketing window will display - follow the usual steps that you would to Create Email Marketing from here.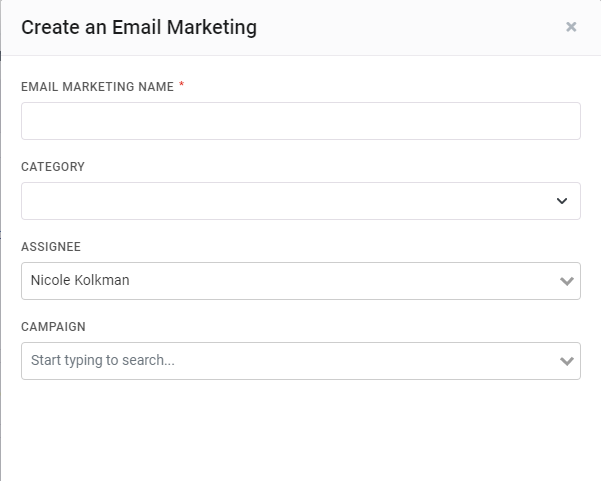 Send a Direct Email to each Contact
Click on the envelope icon beside a Contact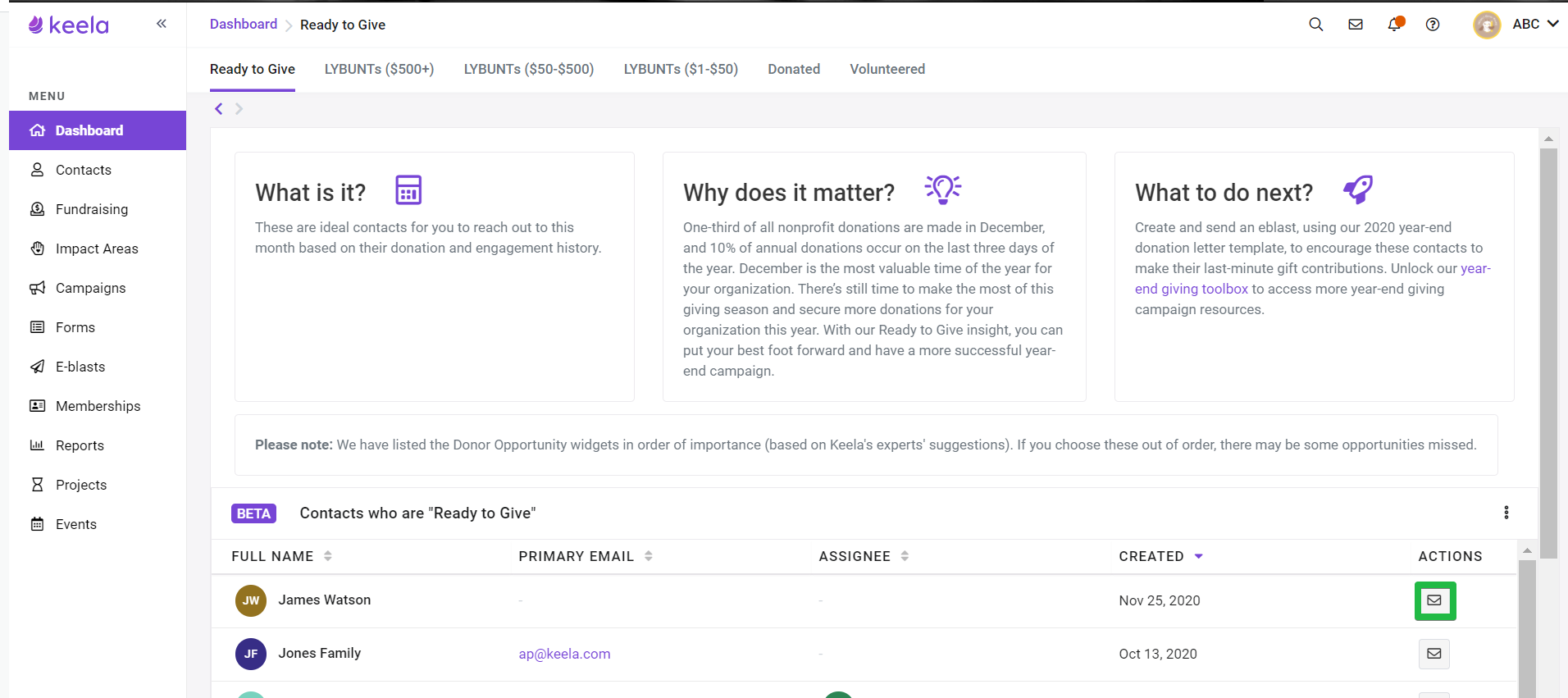 The Send Email pop-up window will appear > Follow the usual steps to send a direct email to a Contact from here.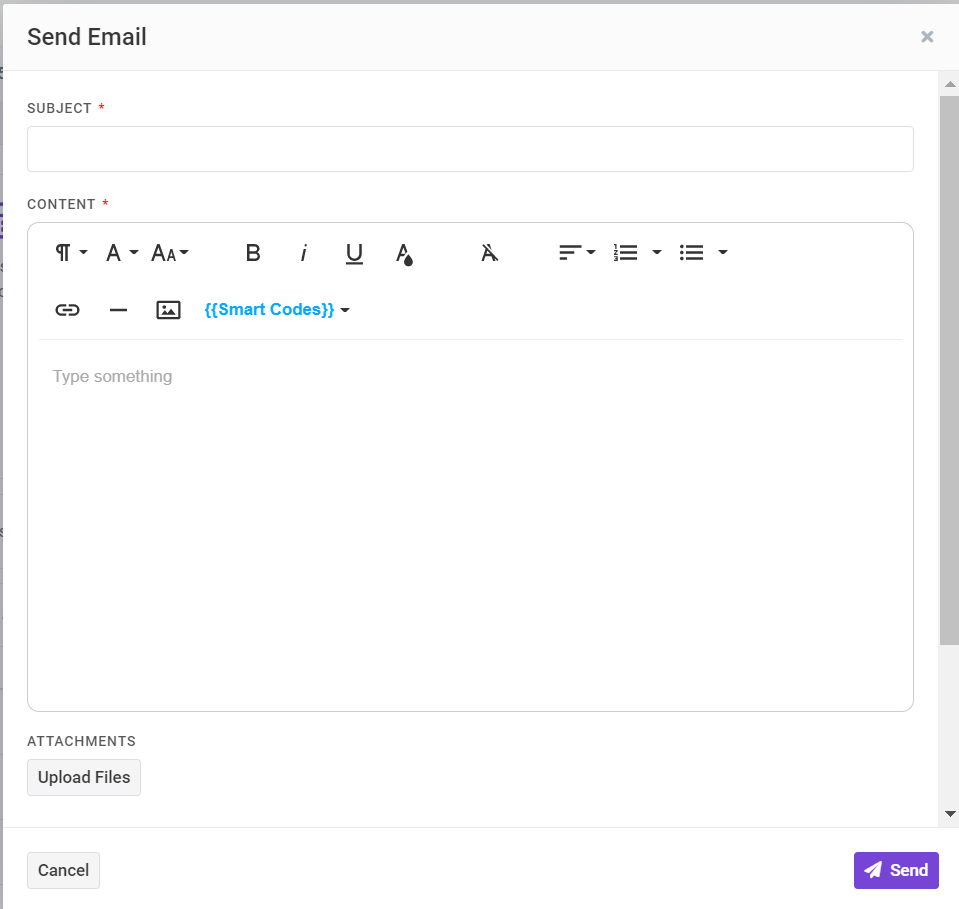 This is the very first iteration of this tool - we hope to bring you many more like it in the future. Stay tuned for more updates, refinements and increase robustness soon. Happy exploring!