Now that you've setup your Custom Exports and learned how to export from the system, let's take a look at how you can access, download or delete your Exports.
Click on your Organization's Name > Click Personal Settings

Click on the Personal Exports tab > Click View beside Export history

Here, you'll see a list of all of your Exports.

Note: You can only view the Exports that have been made from your Keela account. You will not be able to access your team members' exports (as this information is stored in everyone's Personal Settings!)
How to Download a CSV from your Export History
Click on the Download button in the Actions column

Your Export will be prepared, once it's ready you'll see (and be able to click!) a purple Download button: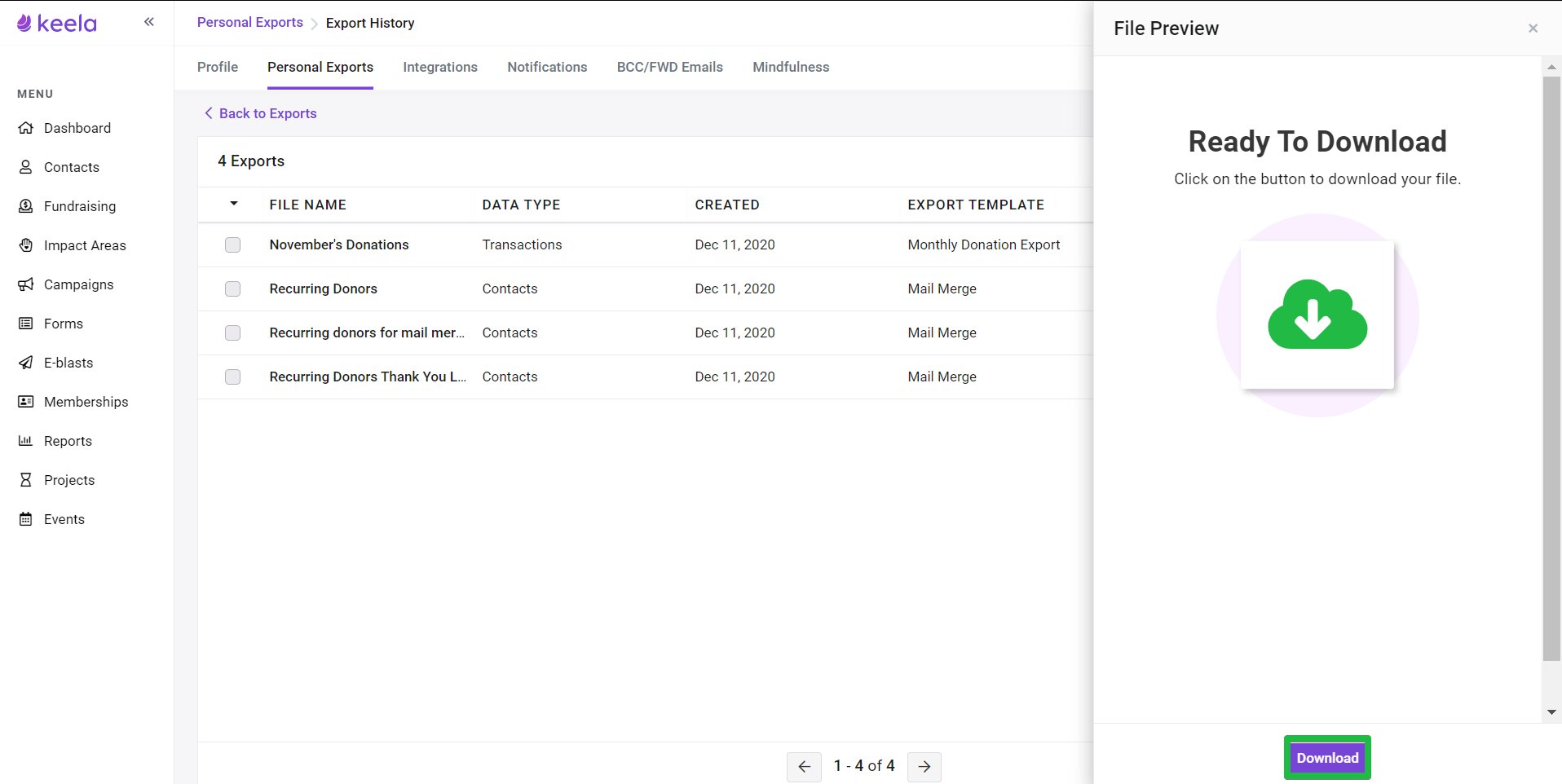 Your export will automatically download to your computer as a CSV file.
How to Delete CSV Files from your Export History
Navigate to your Export History > Click on the tick boxes to single select exports you would like to delete > Click the Actions button > Click Delete

Tip: You can also delete multiple Exports at once by clicking on the drop-down arrow and choosing one of the Select buttons.