How to Use Custom Exports Training Video
Watch how to create your own Custom Exports in your Personal Settings or on the fly from an Export in Keela.
Tip: Prefer to read all about it? Skip the video, we cover all of the details below!
Access your Personal Exports
Click on your Organization's Name > Click on Personal Settings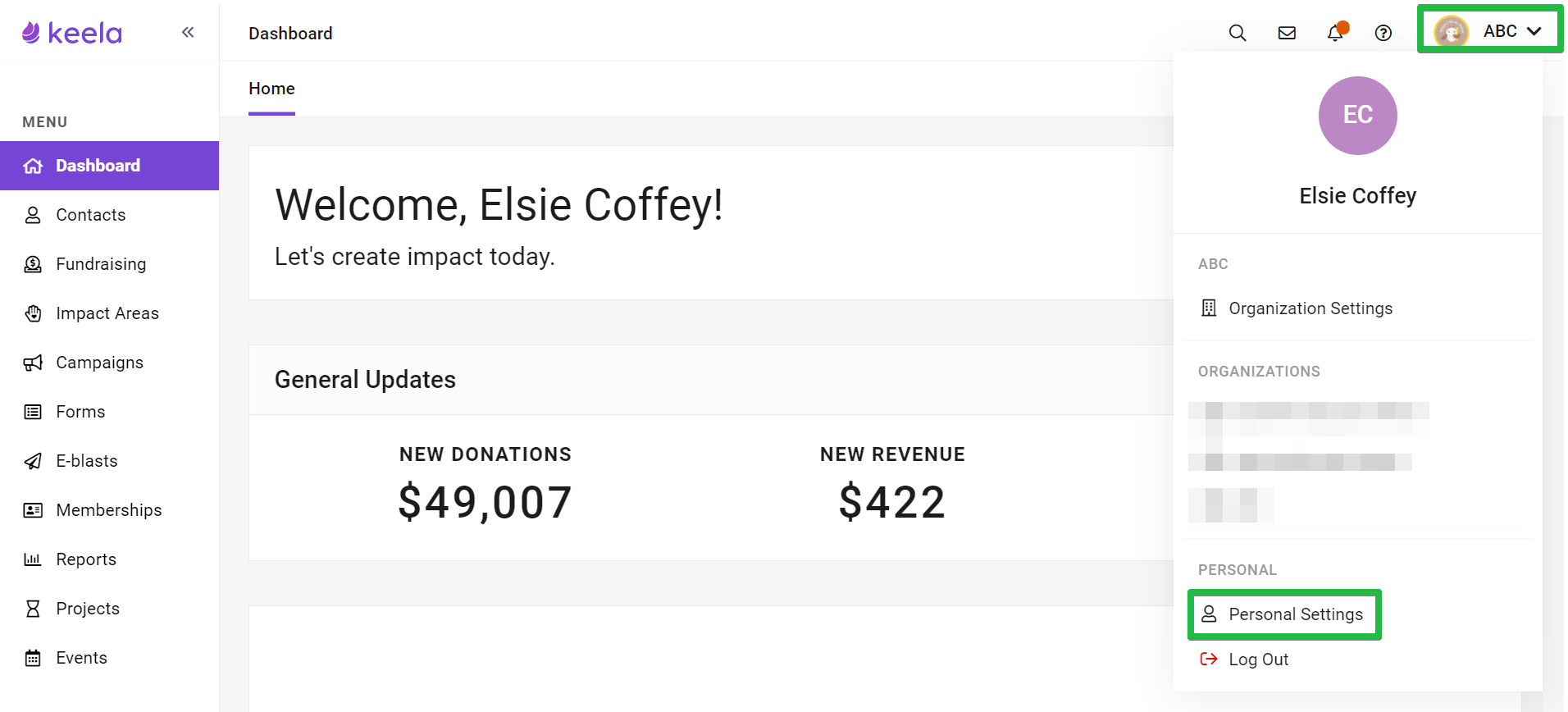 Click on the Personal Exports tab

Here you'll be able to create and edit your Custom Exports or view your Export History.
Create a Custom Export from Personal Exports
Click on Manage beside Export templates

Hover over New Export Template > Choose the type of Export that you will use this Custom Export for
Hint: Find more information on these types of exports below.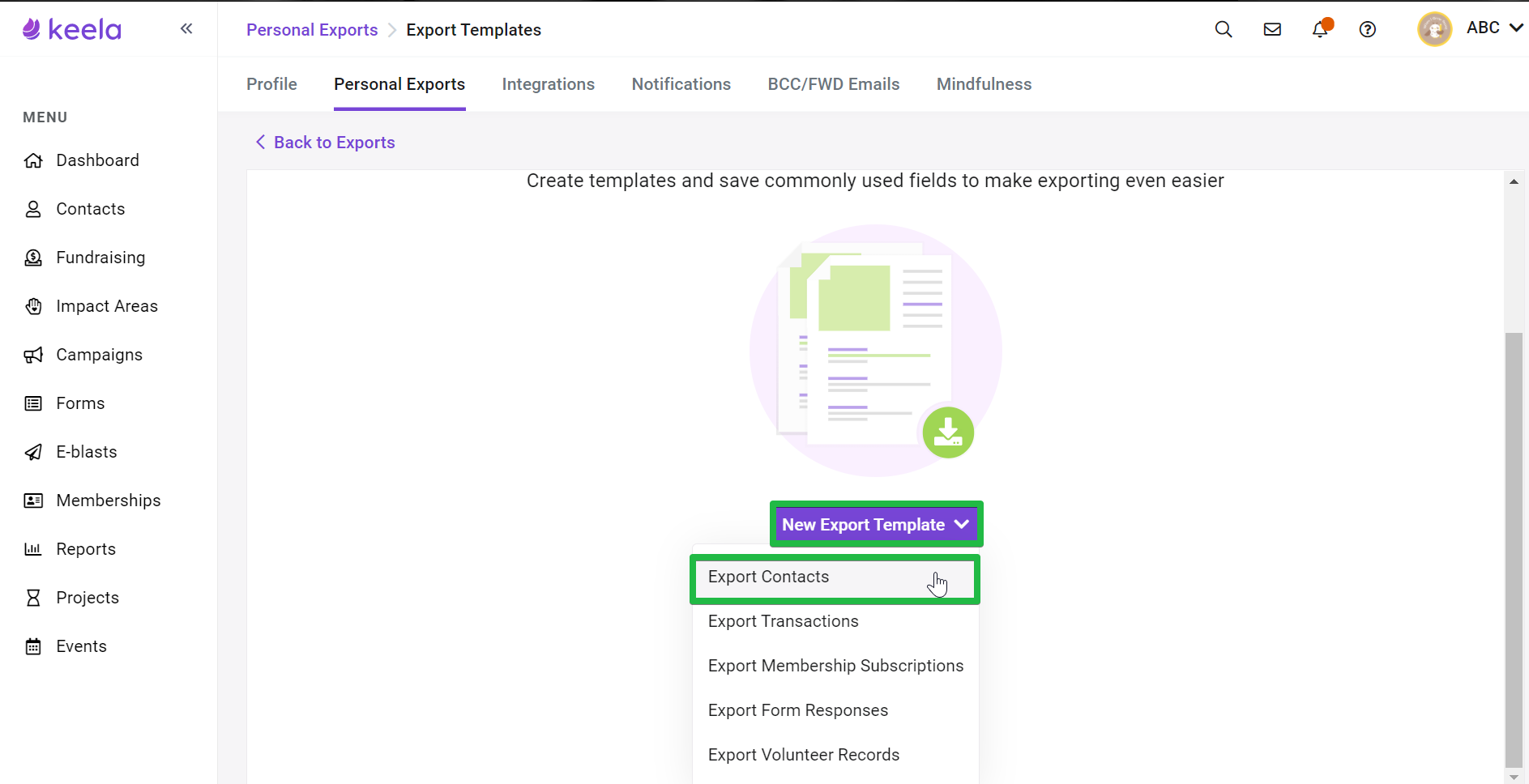 Give your Template a Name > Choose the Columns of data that you would like to see in this Export > Click Save!
Tip: You can always add or remove columns of data later!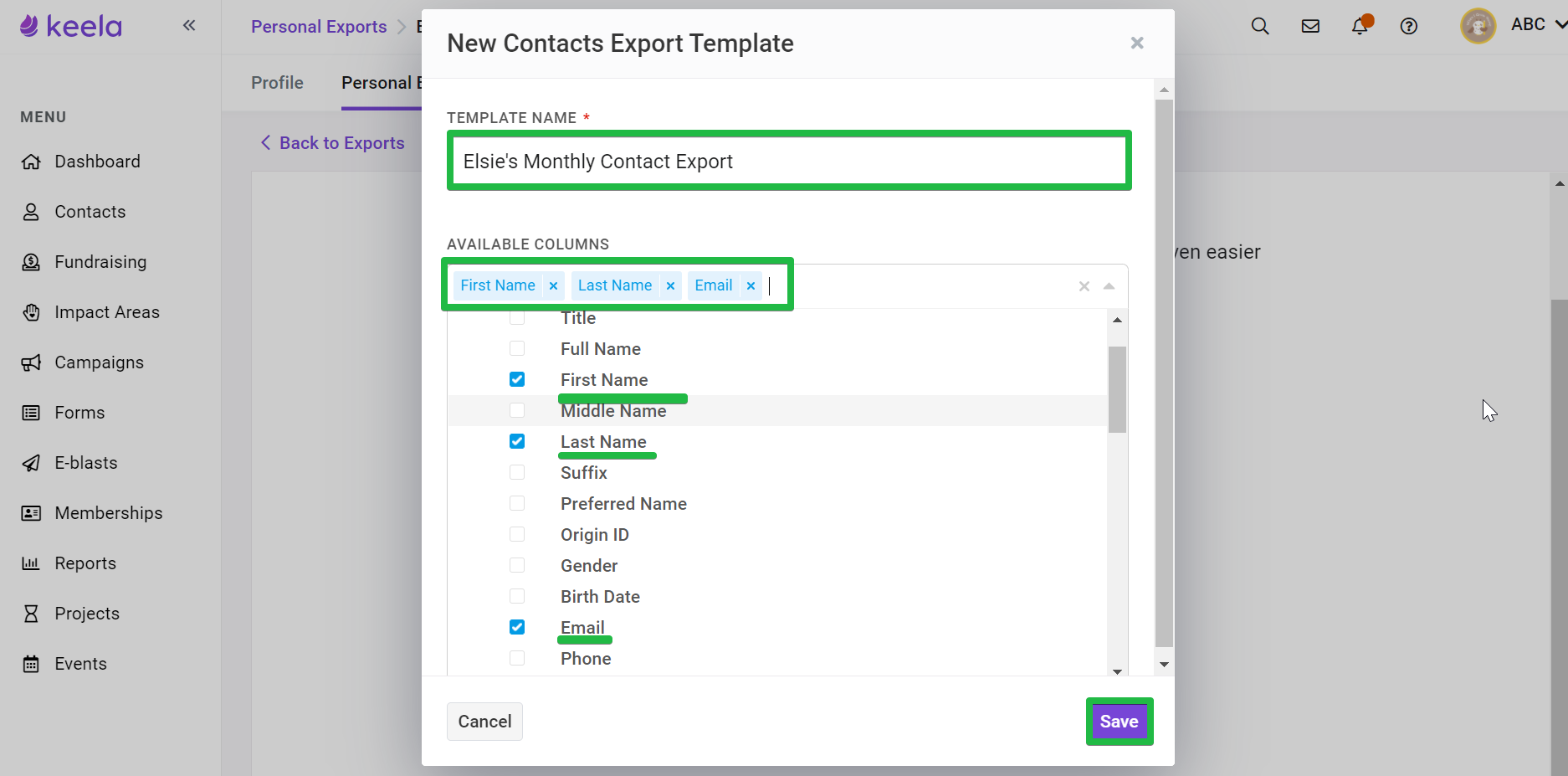 Now, choose your template visibility. A private template can only be used by your own user account, while a public template can be used by any user at your organization.

How to Edit or Delete a Custom Export
Navigate to your Personal Exports > Click on the Edit icon to make changes to the names or fields > Click on the rubbish icon to delete them

What Type of Data can I Create Custom Exports For?
Note: This is our first iteration of Custom Exports! If you'd like to see Custom Exports made available for other types of data, let us know in our Product Portal!
There are five types of data that you can set Export Templates for:
Contacts - Choose Contact Profile information like First Name, Last Name and Phone Number
Transactions - Choose Donation or Revenue information like Donor Name, Amount and Date
Membership Subscriptions - Choose Membership Subscription information like Member Name, Membership Plan Name, Status and Fee
Form Responses - Form information like the Contact's Name, Email Address and Form Questions
Volunteer Records - Volunteer Activity information like the Contact's Name, the Hours Volunteered and the Dates
Can I Save Custom Exports from an Export?
Yes! While exporting the above mentioned data types, you can also Save your exports on the fly. Here's an example of how it looks from a Fundraising Report.
Navigate to a Report > Click on the Data Tab > Click on Export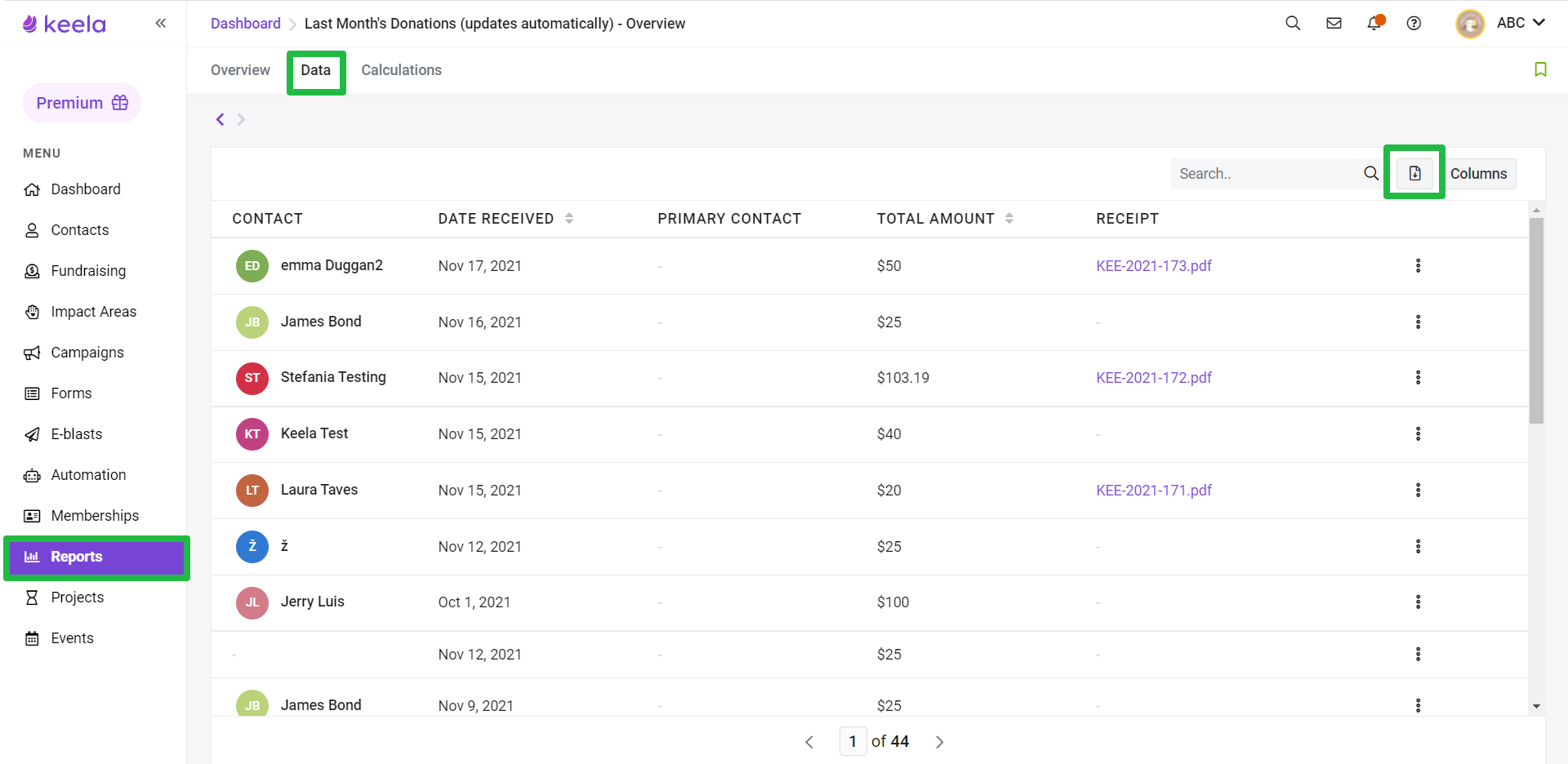 Tick the "Save columns as a new export template" option > Select the Columns of data that you need today (these will be saved to this new Custom Export in your Personal Settings, too!) > Give your Custom Export a Name > Click Next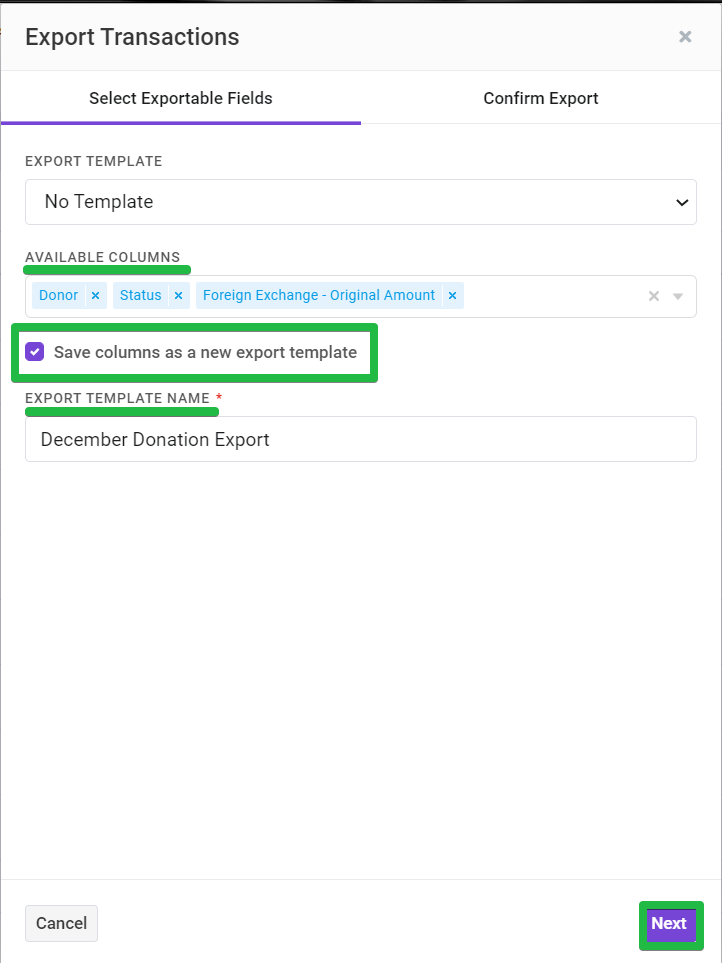 This will now be available as a Custom Export in your Personal Exports!