The Fundraising Report, also fondly referred to as 'THE Report', gives you an opportunity to dive deep into your database and receive game-changing insights about your donors and their preferences.
With the click of a button, you'll be able to do the following:
Easily grasp the health of your fundraising programs
Identify areas of opportunity for better donor stewardship
Understand which strategies work best with your donor's preferences
And the best part? It's free!
Learn more about the Report in our deep-dive blog post here!
How to Download Your Fundraising Report
Navigate to Fundraising > On the Summary Tab, click Fundraising Report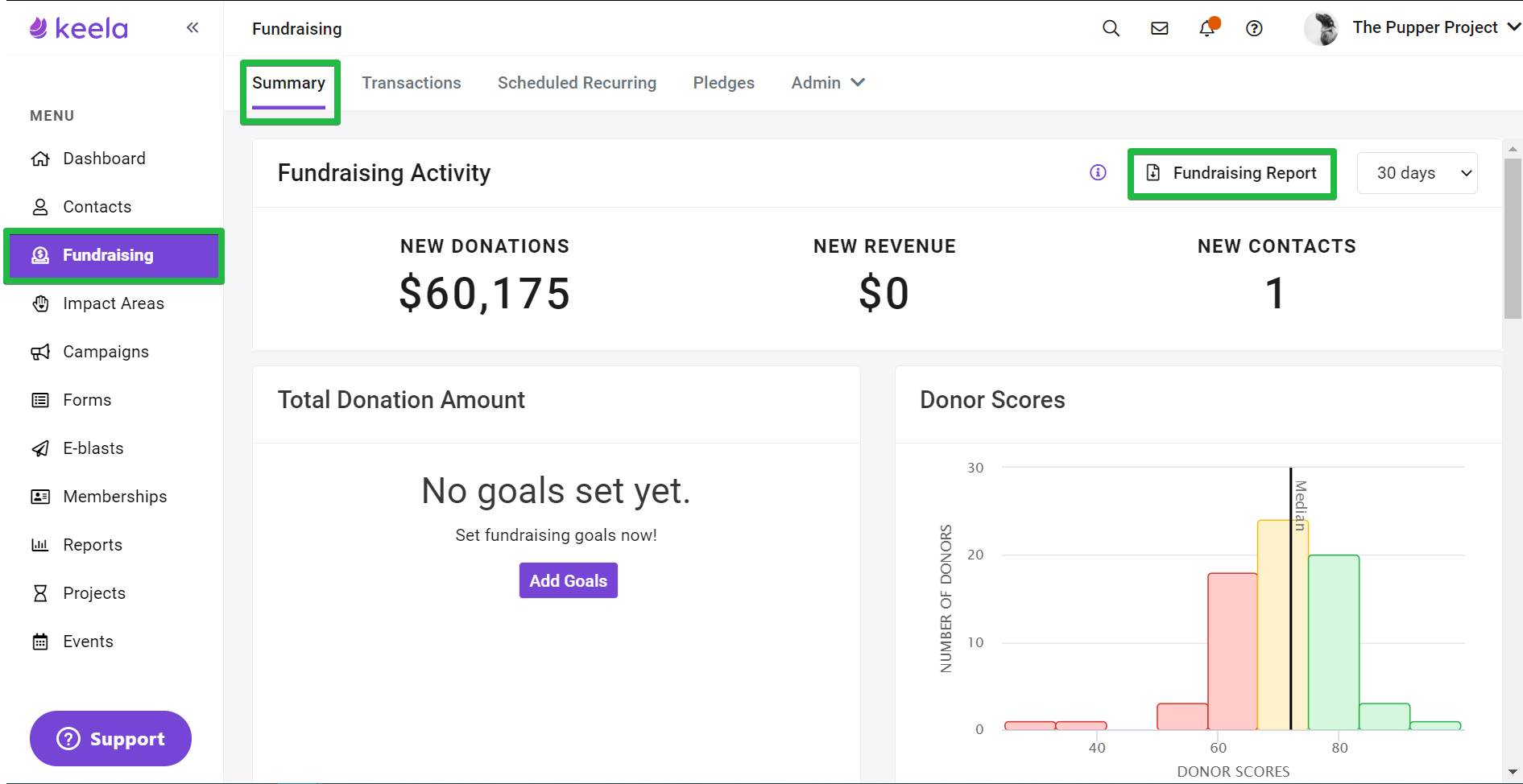 The report can take about 10 minutes to produce.

When it's ready, you'll be notified via your Keela notifications bell (it will display an orange dot)

Click on Notifications > Click on the Fundraising Report notification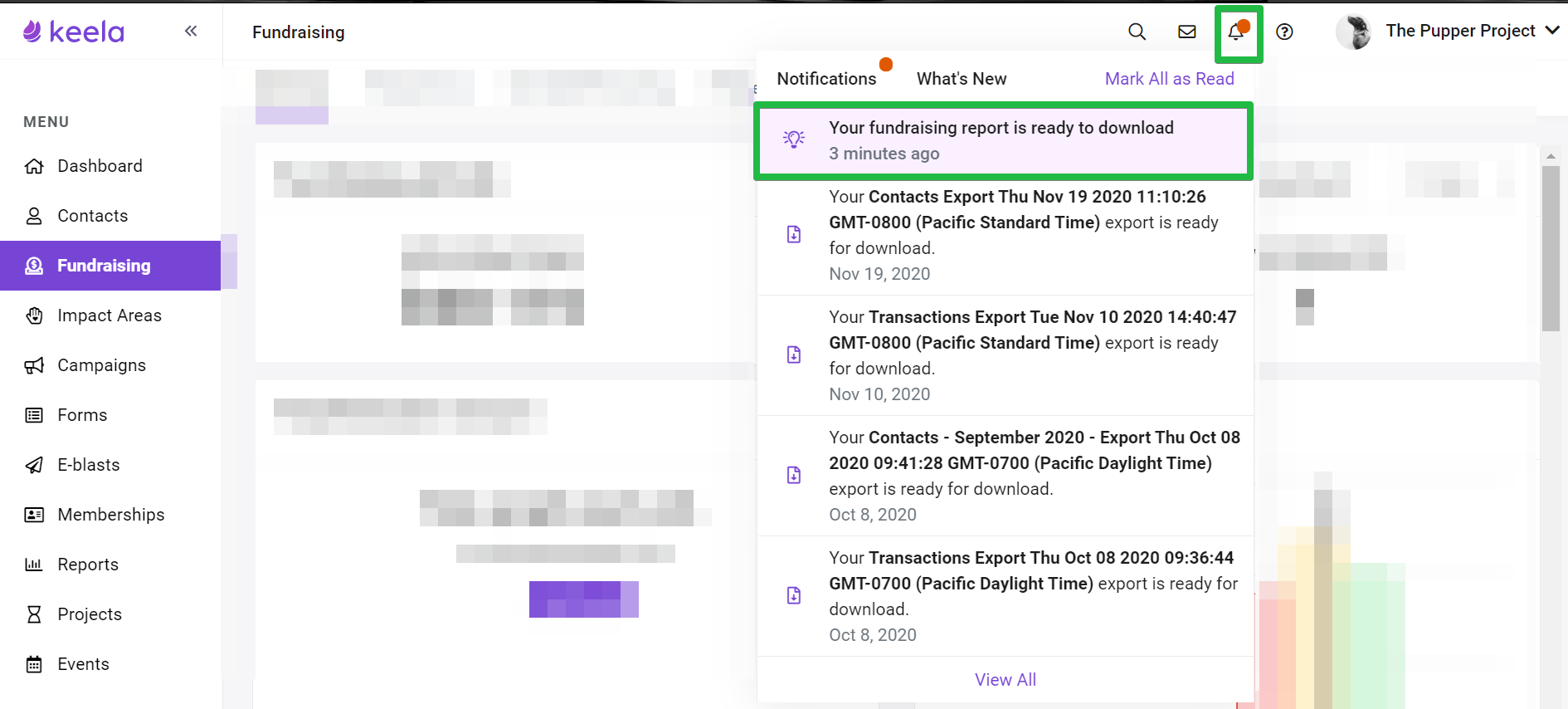 Click on the Download button
Note: No Preview will be generated for the report (that would be one huge preview!)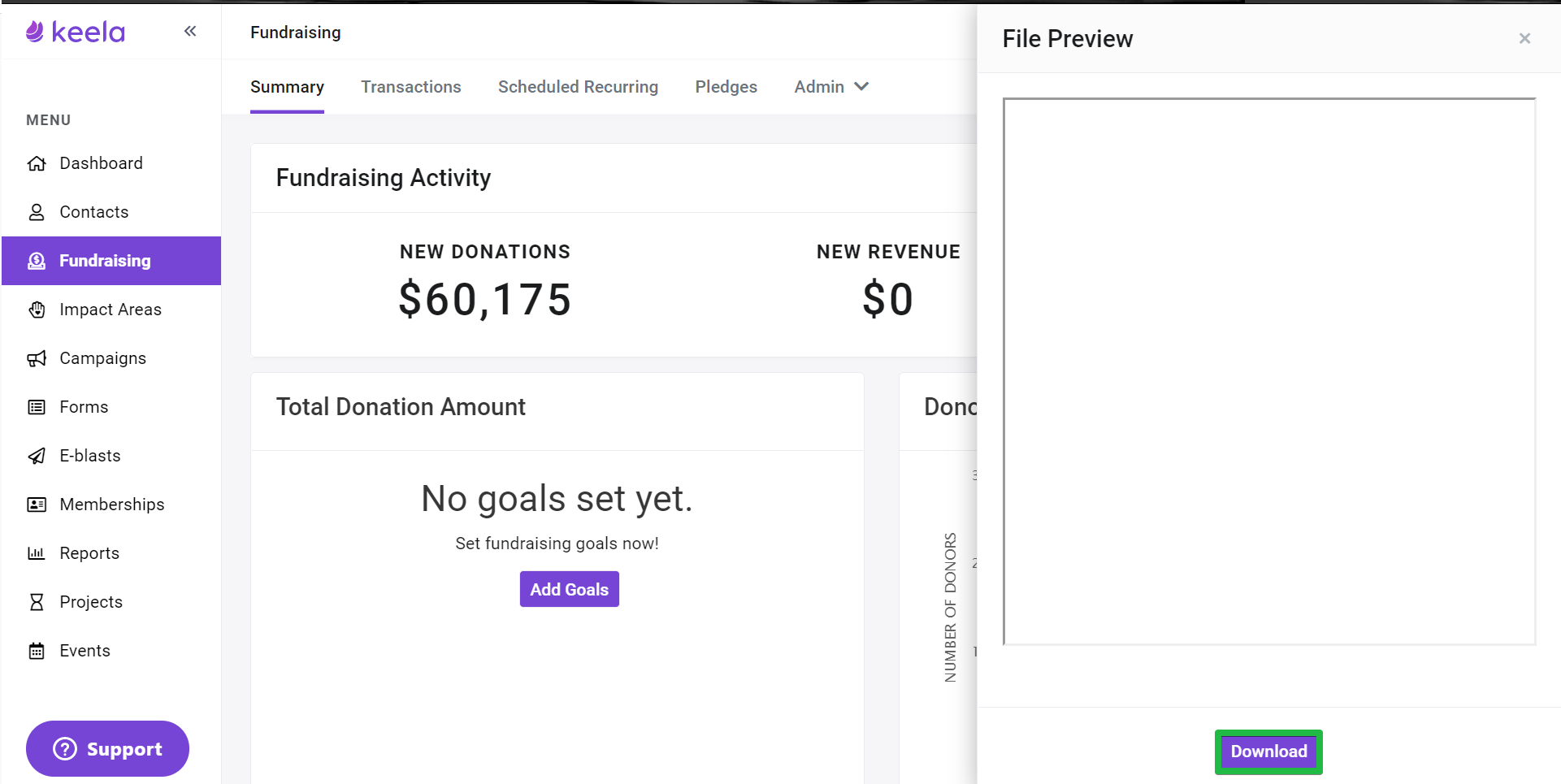 Your Report will automatically be downloaded to your desktop.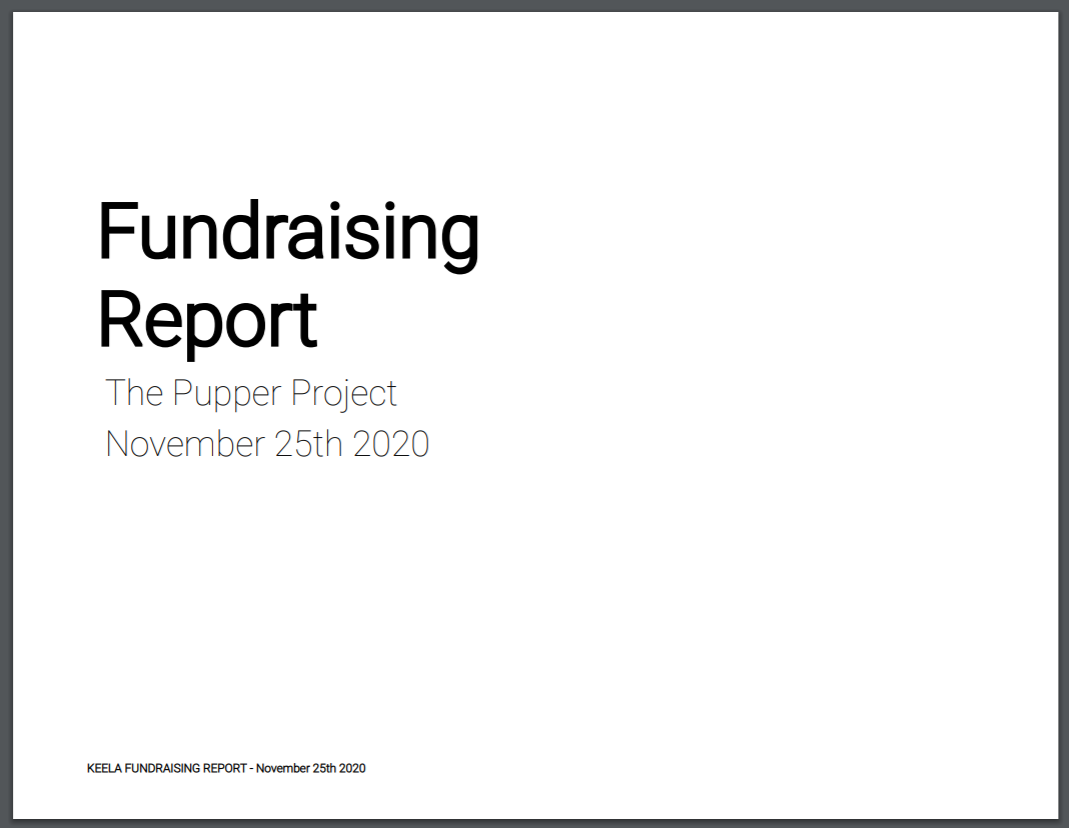 In here, you'll find an overview of the last 12 months of your organization. This way, you can download it whenever you like (not just at the end of the year!).