The time of the paper waiver is over, folks! Move over for the new and improved online file that can be sent around the world with the click of a button and stored right on your Contact's profile.
Did you know that you can create as many new files on your Contacts' profiles as you like? It's true! They're called Custom Fields and you can learn about all of the different kinds here.
In this article, we'll be focusing on the Files Custom Field which will allow you to upload all kinds of documents, photos, and forms to your Contacts' profiles.
Create a Custom Field
First, you'll need a place to store the file! Let's take a look at how you can create this as a Custom Field so that it's available on your Contact's profiles.
Important Note: You will need the Administrator user permission level to access Custom Fields
Click on your Organizations name > Click Organization Settings

Click on the Custom Fields tab > Click Add Custom Field

Give your Custom Field a Name > Select Files as the Custom Field Type > Click Save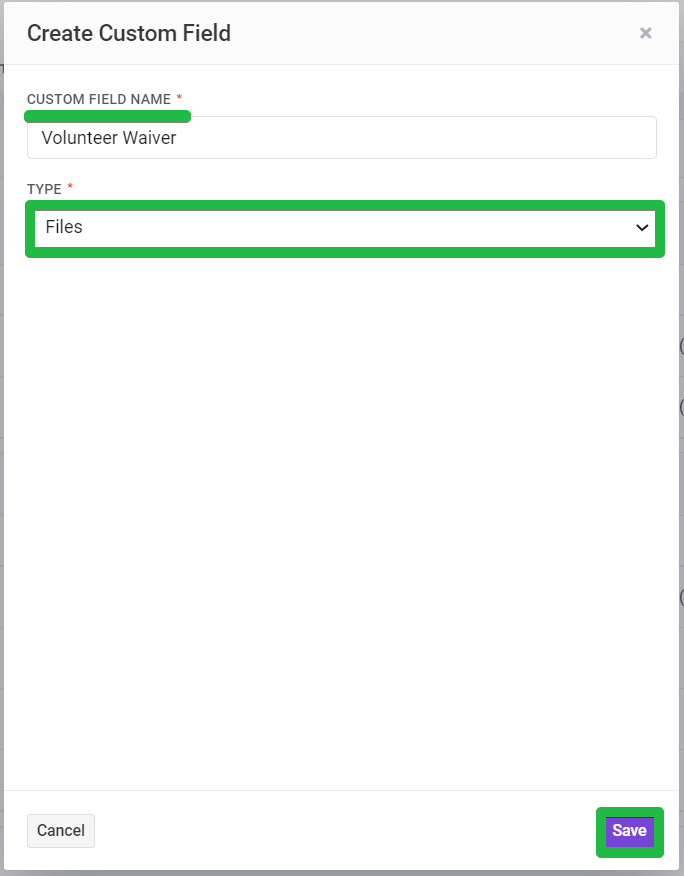 How to Update a File to a Contact's Profile
Now that you've added the Custom Field, it will be available on your Contact's profiles.
Navigate to a Contact's Profile > Scroll down to the Custom Fields section > Click on the Edit icon beside the Files Custom Field that you created

Click Upload Files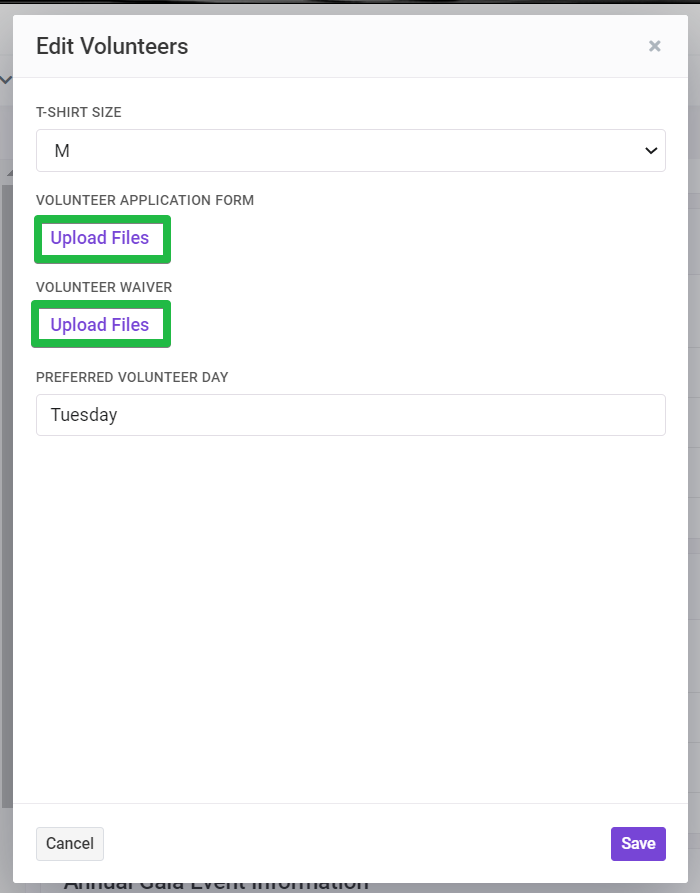 Click on the Plus File icon or Drag and Drop the files that you would like to upload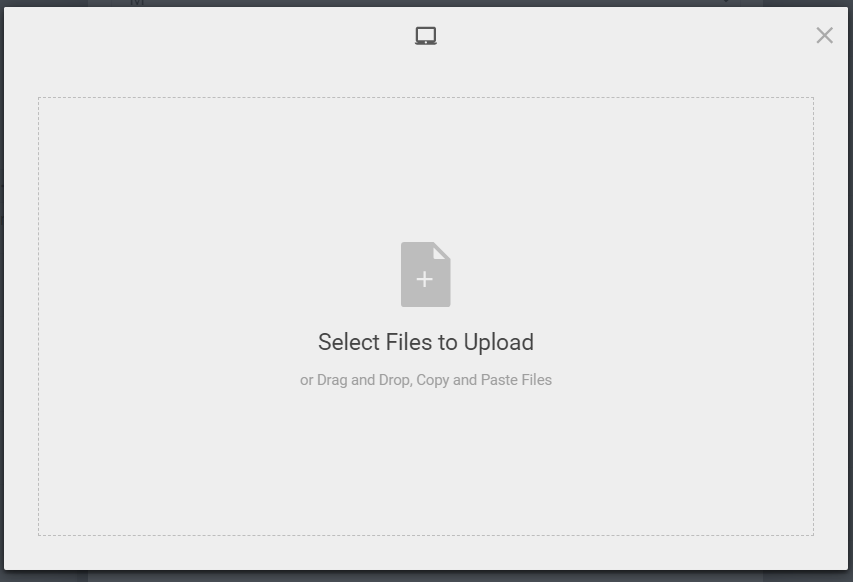 Click Upload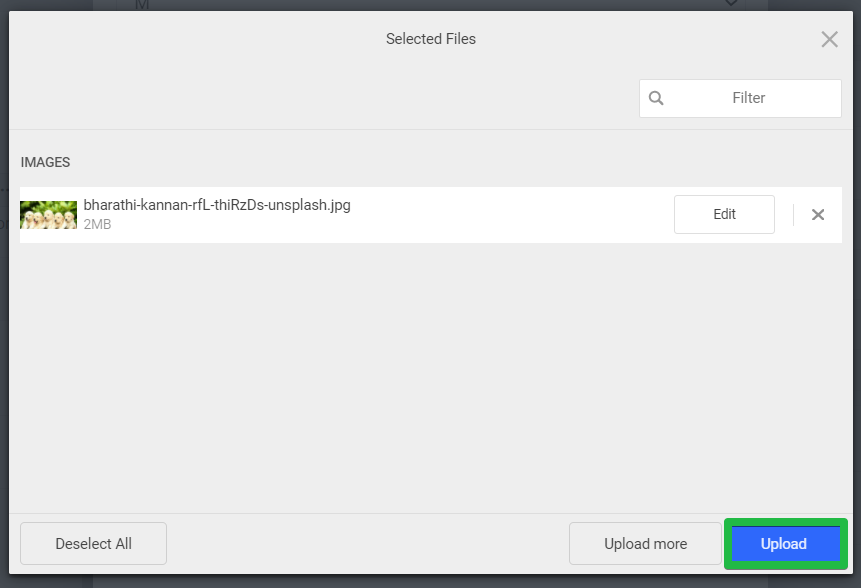 Your file will appear under the Custom Field that you uploaded it to > Click Save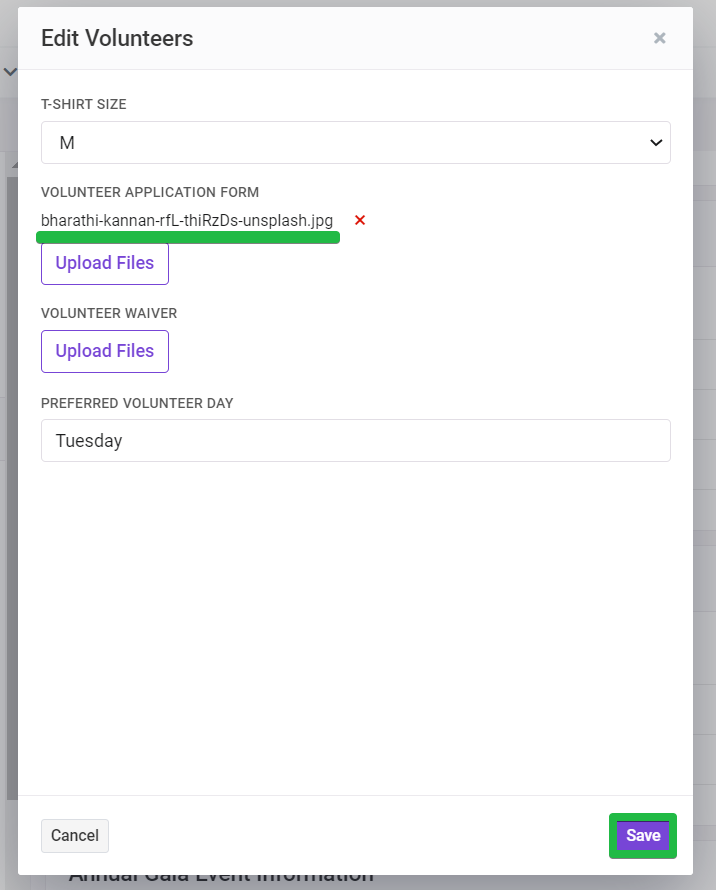 The file will appear as a link beside your Custom Field > Click on it to Preview and Download it

What's Next?
Did you know you can add Custom Field questions to your Forms for your Donors and Contacts to complete? It's true! The information that they enter will be updated on the respective Custom Fields in their profiles.
And, you guessed it - it even works for Forms! Learn more about how to add questions to your Forms here.