Google provides a suite of tools to ensure your organization stays connected and organized.
Google Sign-In Overview
No need to remember yet another password. Integrate with Google, so you can use your Google credentials to sign in with Keela!
Google Calendar Overview
Google Calendar is a free online calendar used to keep track of life's important events -- both work and personal -- all in one place. With Keela's Google Calendar integration, we make it easy to track events and deadlines from Keela in your Google Calendar!
What Data is Shared
| | Data Flow | |
| --- | --- | --- |
| Project Due Dates | | Calendar Event |
| Task Due Dates | | Calendar Event |
| To-Do Due Dates | | Calendar Event |
| Eventbrite Events | | Calendar Event |
How to Integrate with Google
Navigate to Personal Settings > Select the Integrations tab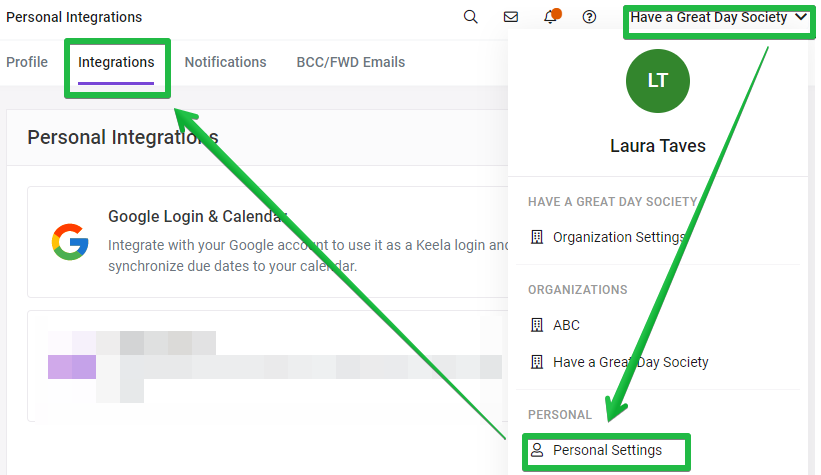 Scroll down the list of Integrations to SendGrid > Click Connect

Select the Google Account you would like to integrate: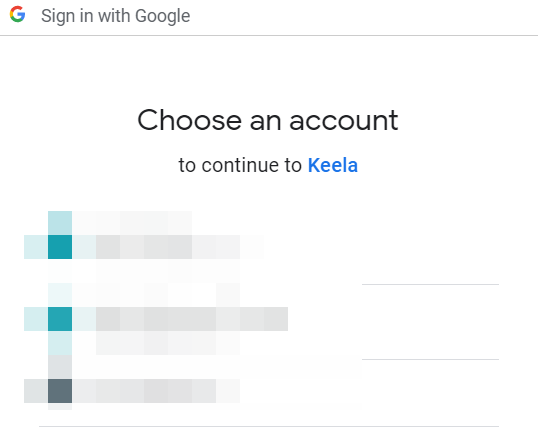 Provide your credentials to login to Google: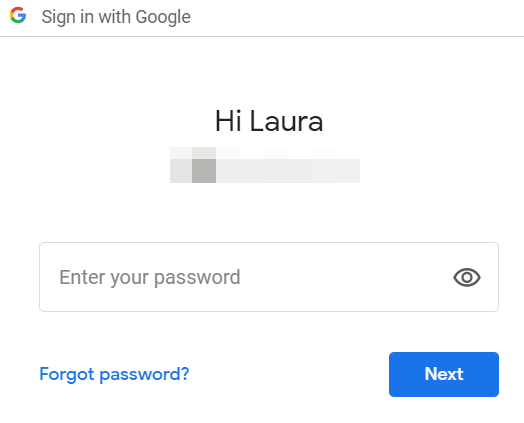 Grant Keela permission by clicking allow: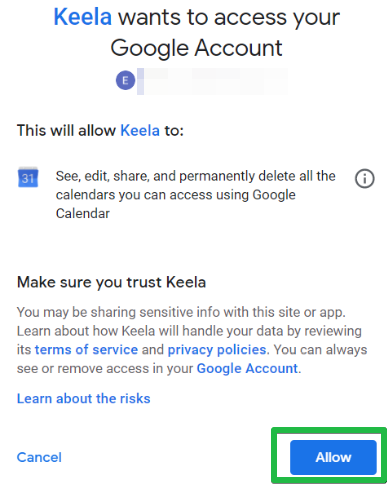 Voila, you've connected your Google account with Keela! Make sure you complete the next step to finish the integration with Google Calendar.
Google Calendar Settings
To complete the setup, click Actions > Calendar Settings

Specify what you would like to Sync from Keela to Google Calendar: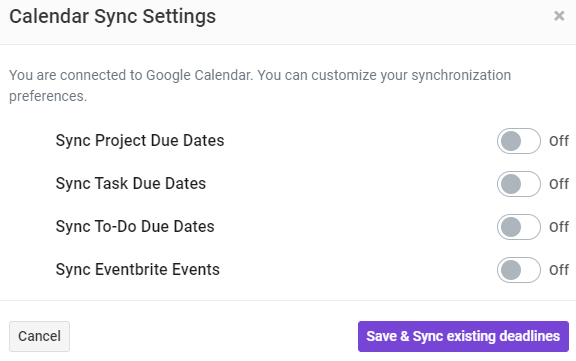 Select Save & Sync existing deadlines.
FAQ
Can I connect Google Calendar without Google Login?
Sorry, this isn't possible. When you integrate with Google Calendar you will automatically enable login via Google.
I received the following notice when I clicked Connect. How can I integrate?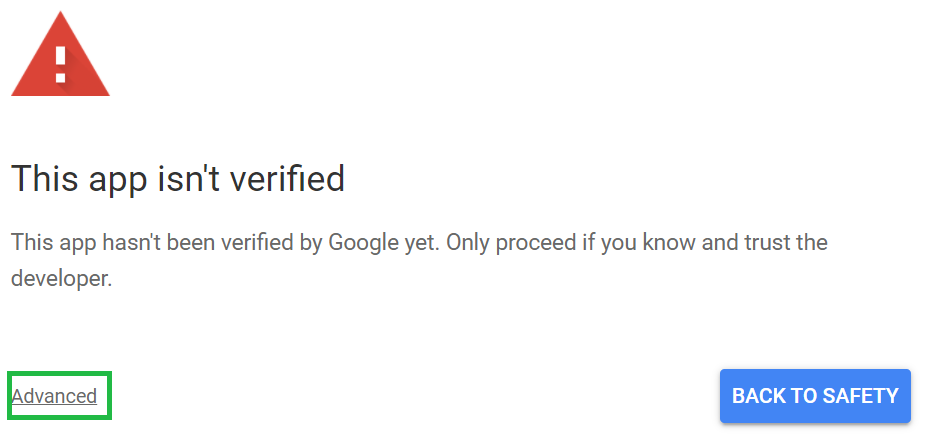 Please click Advanced to proceed with the integration. Then on the next page click Go to Keela (unsafe):