Membership Notification Emails
Below are the types of notifications your contacts will receive regarding memberships.
Membership Subscription Confirmation - contacts who subscribed to a membership will receive an email notification confirming their subscription.
Membership Receipt - contacts who subscribed to a membership will also receive a Revenue Receipt email for their Membership fee. This will be automatic if they sign up via Form. If you manually log the Membership, you will be presented with the option to send a receipt. Note: the Membership Receipt includes the same Receipt content specified in your Receipts Details.
Membership Renewal Reminder - if a Membership Plan is set to manual renewal only, or the contact did not select auto-renew when signing up, a Renewal Reminder email will be sent out to the contact 10 days in advance prompting them to renew via a form included in the email.
Membership Renewal Confirmation - if a Membership Subscription is logged as auto-renew, or the contact selects this option on the Membership Form when signing up, they will be automatically charged on the renewal date and sent a Confirmation Receipt.
Expired Memberships - when a One-time Membership Type expires, or a Member does not renew their subscription, there is no Membership expiry notification sent to the Contact.
Managing Receipts
To edit the content of the Membership Subscription Confirmation and Membership Renewal Reminder, follow the steps below.
(1) Go to Organization Settings from your Organizations drop-down tab > go to the Receipts & Emails tab.
(2) Scroll down to Membership Subscription Confirmation and Membership Renewal Reminder. Here you can Preview and Manage the content of the email notifications your member receives!
For more information visit Setting up your Receipts - Acknowledgement Letters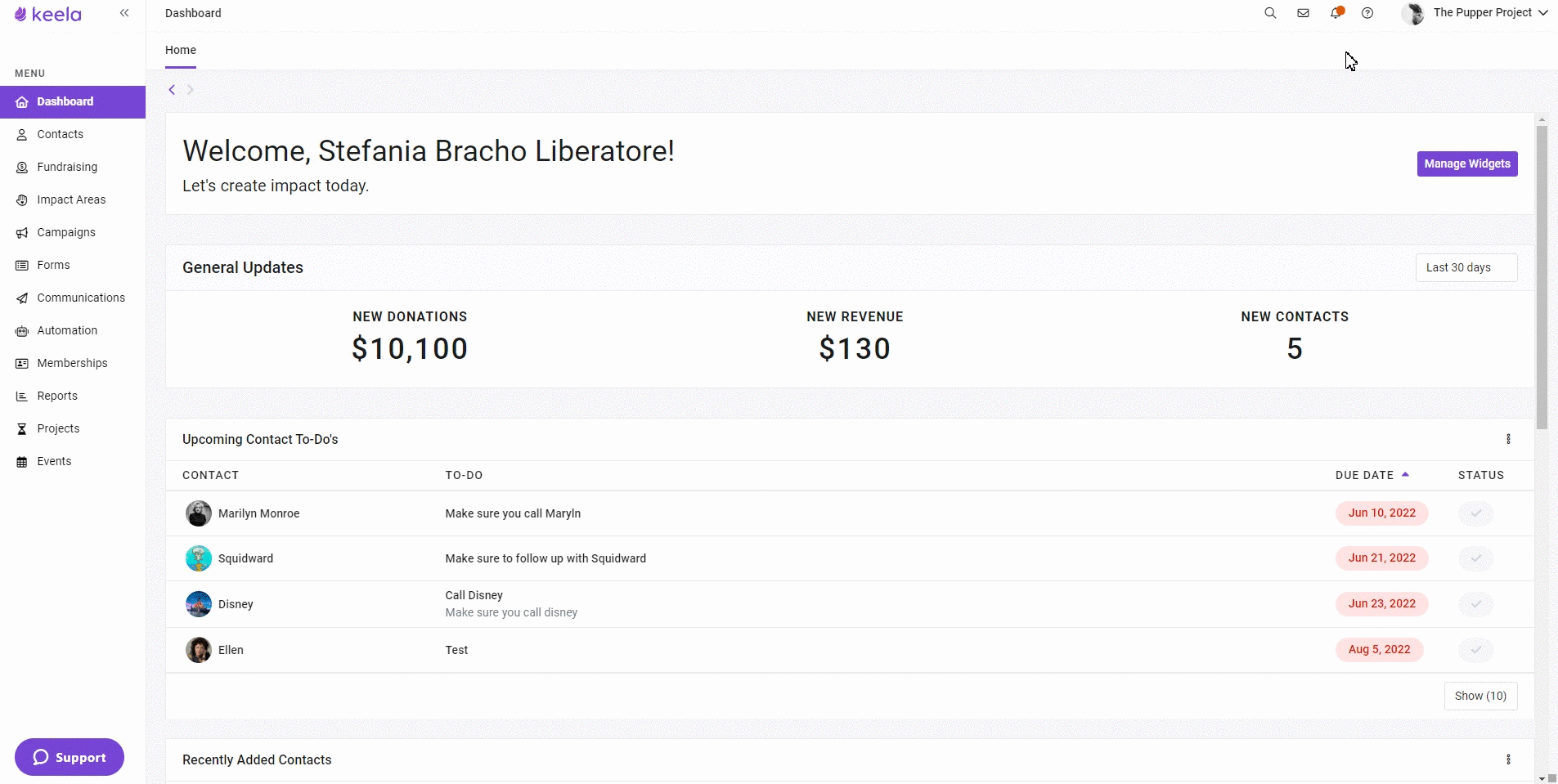 FAQ's
Which details in the renewal email are automated by Keela?
Keela will automatically pull details from your Organization Settings and the Membership Plan itself to pull into your Membership Reminder Email. We've highlighted all of these details below: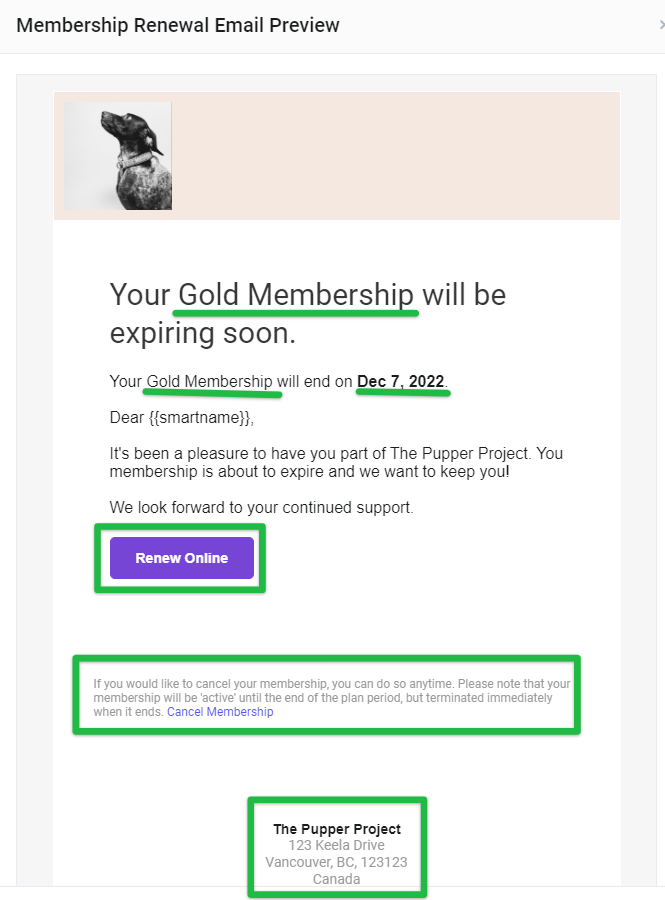 What happens when a contact clicks on the "Renew Online" button in the email?
They will be directed to a form to provide their contact and payment information (see below)