Oops! You've issued a receipt but need to make some changes. That's okay! Everyone makes mistakes, so we've made it easy to cancel receipts that have been issued incorrectly, and re-issue receipts so that your donors have accurate records.
Intro to Cancelling and Re-issuing Receipts
When a receipt is incorrect, you can cancel the receipt without affecting the donation you've received. You can also issue a replacement receipt if needed.
Here's an example of a cancelled receipt: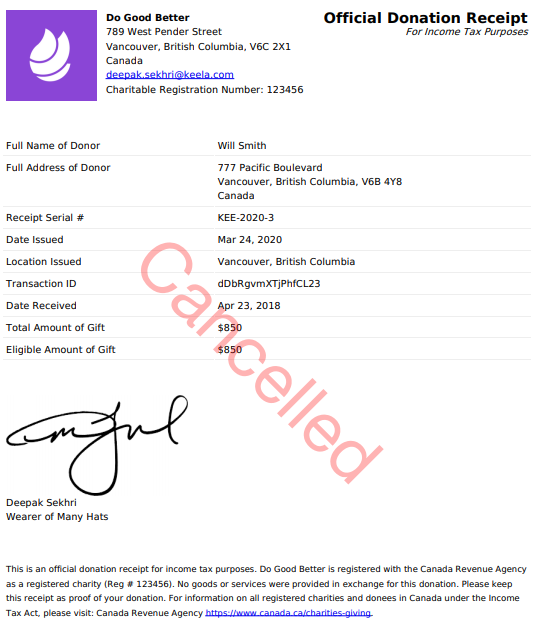 When you re-issue a receipt, it will display the serial number for the cancelled receipt it replaces.
Here's an example of a re-issued receipt: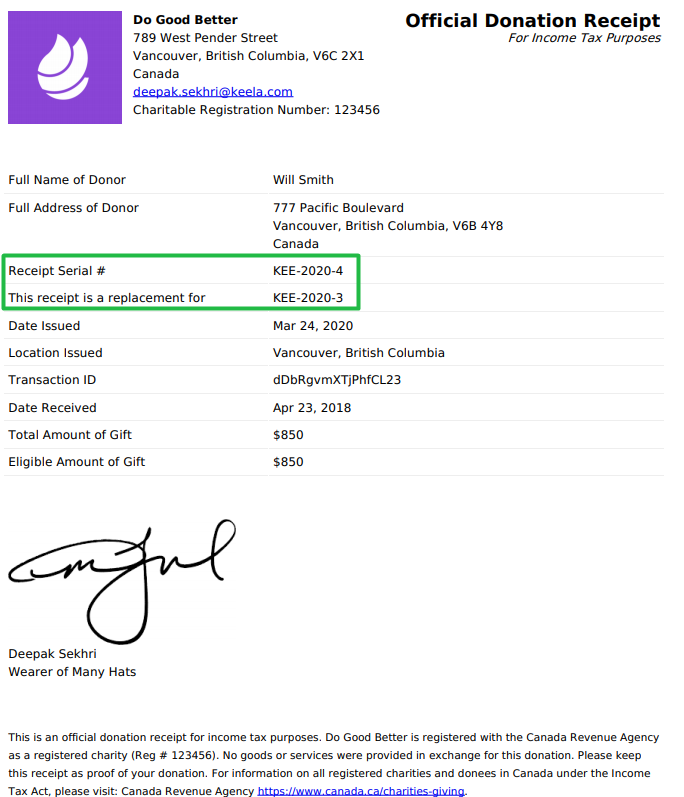 Cancelled receipts will remain on the donation record under Cancelled Receipts and any newly reissued receipts will appear under Receipt.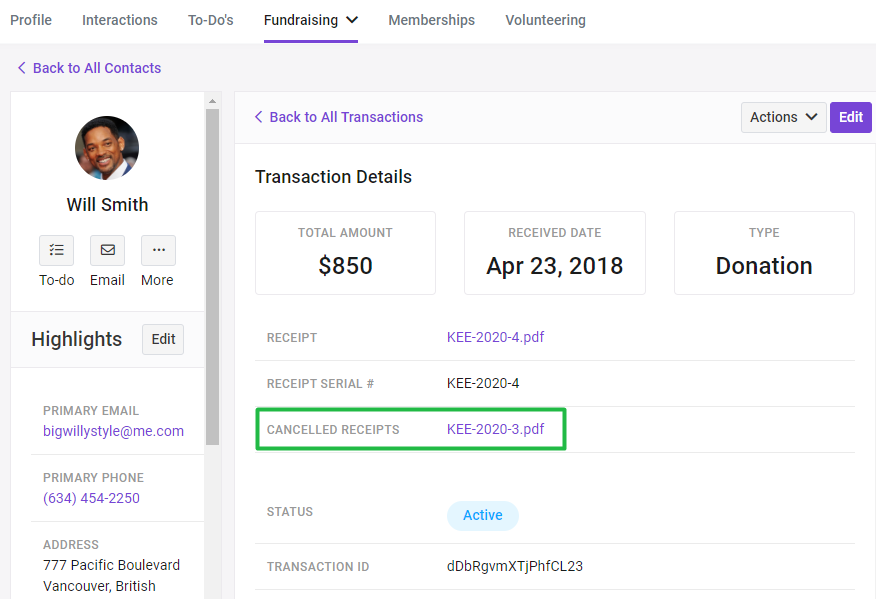 Cancelling the Receipt
Now that you understand how cancelling receipts works, let's get to it!
Navigate and click on the the transaction you'd like to cancel the receipt for > when taken into this transaction click Actions > Cancel Receipt > Click through the warning if you'd like to proceed.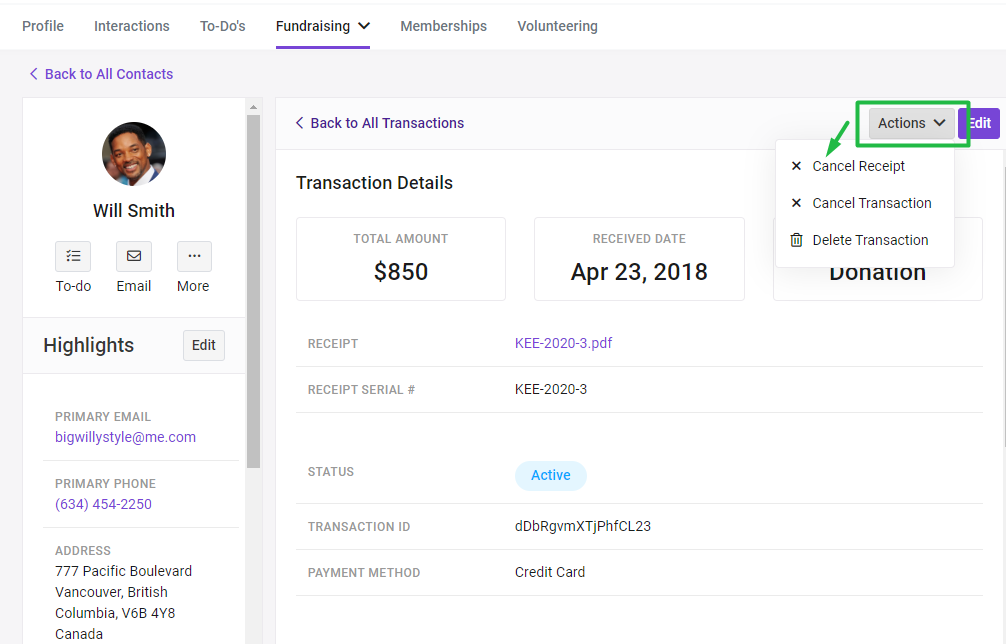 Re-issuing the Receipt
Once you cancel the receipt, you can create a new receipt by clicking on the new options that will appear on the transaction: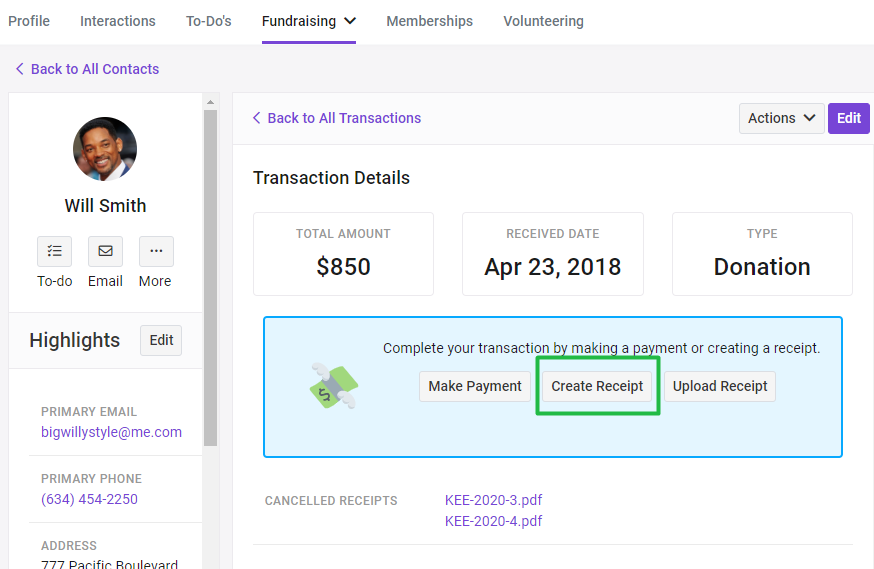 If you need some extra assistance with creating the new receipt, visit Create a Receipt for a Single Donation!
FAQ
Can I cancel more than one receipt on a transaction?
Yes, you definitely can! Both cancelled receipts will be available under cancelled receipts on the transaction.
Will cancelling the receipt remove the transaction or payment?
No, this change will only be applied to the receipt. If the transaction needs to be deleted, please follow the steps in this article - Delete or Cancel a Donation.
Will the contact receive a copy of the cancelled receipt?
Keela won't send this to the contact, but you can definitely download the receipt and send it for their records, if you'd like! The replacement receipt will confirm that it is, in fact, replacing a cancelled receipt, so this may not be necessary depending on your organization's policies.