Are you ready to complete the next step to integrate with Quickbooks Online? Hopefully you've had a chance to complete the first step, to understand a bit more about the integration.
We're now on the second step and are going to connect your Keela account and Quickbooks!
Integrate with Quickbooks Online (That's this article!)
Connect your Quickbooks Account
Complete the following steps to connect your QBO account with Keela. These steps will need to be completed for the initial setup and then again every 100 days.
Please ensure you understand the pre-requisites for the QBO Integration prior to completing this step for the first time.
A note on re-authorization
Why do I need to reconnect every 100 days? This is a security measure by QBO but Keela will let you know each time the authorization expires so you can reconnect. Reconnecting will allow you to use the new authorization for another 100 days.
Steps to connect with Quickbooks Online
(1) Navigate to Organization Settings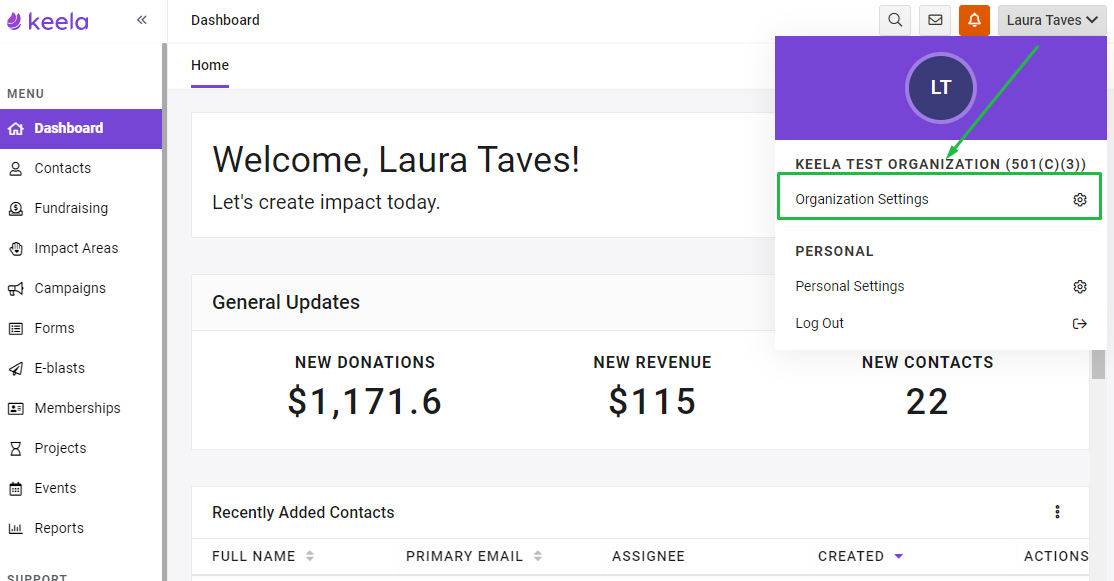 (2) Select the Integrations tab. Find QuickBooks and click Connect. You will be redirected to sign in to your QBO account on the Intuit App Center website.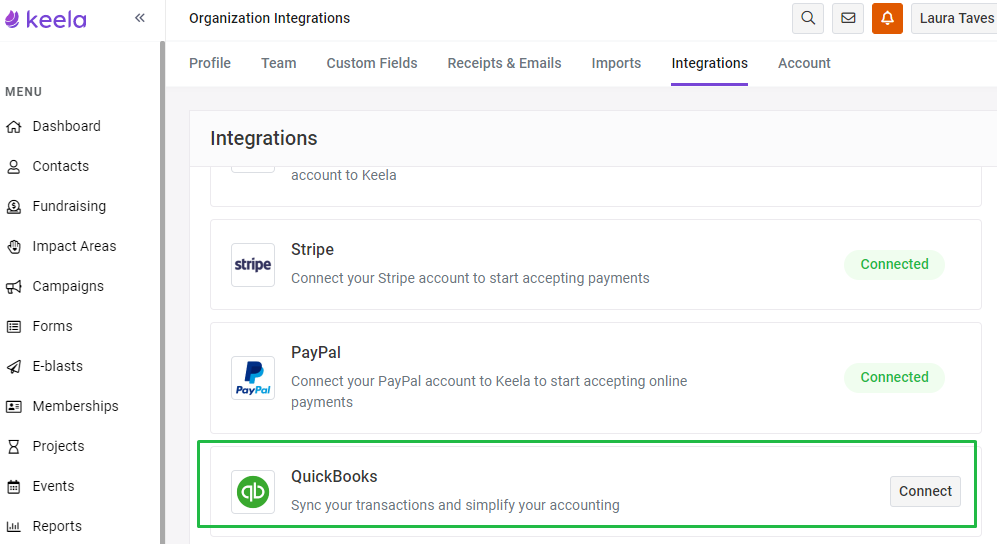 (3) Enter your QBO account information to sign in.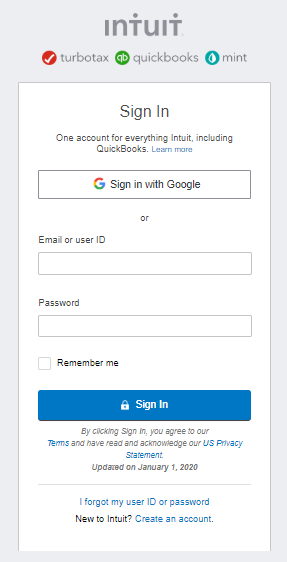 (4) Upon sign in you'll be prompted to choose a QBO account. Select the correct account for your organization.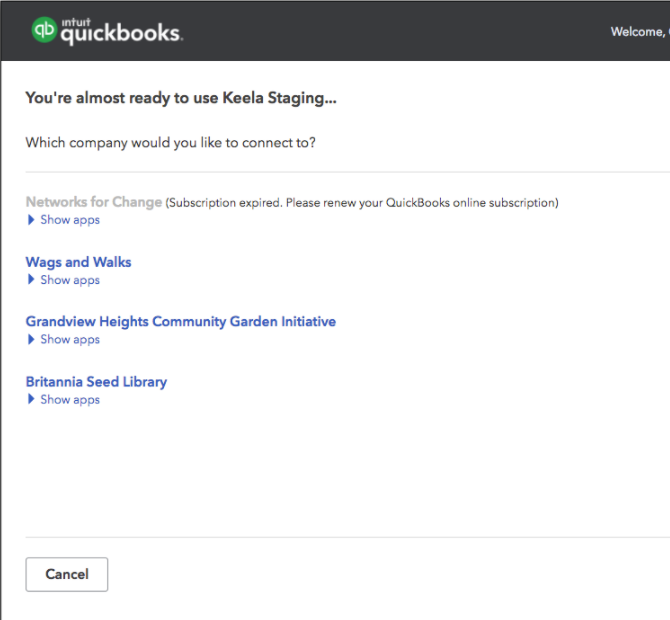 This will take you to a screen asking you to authorize Intuit to share your information with Keela. Click Authorize, which you will be taken back to Keela's Integrations page.
(5) Once the integration is complete, make sure you have 'Track Classes' tuned on in your QBO Accounts & Settings. This will allow Keela to sync Keela transactions over to certain classes in QBO. You will earn more about syncing Classes in the next step!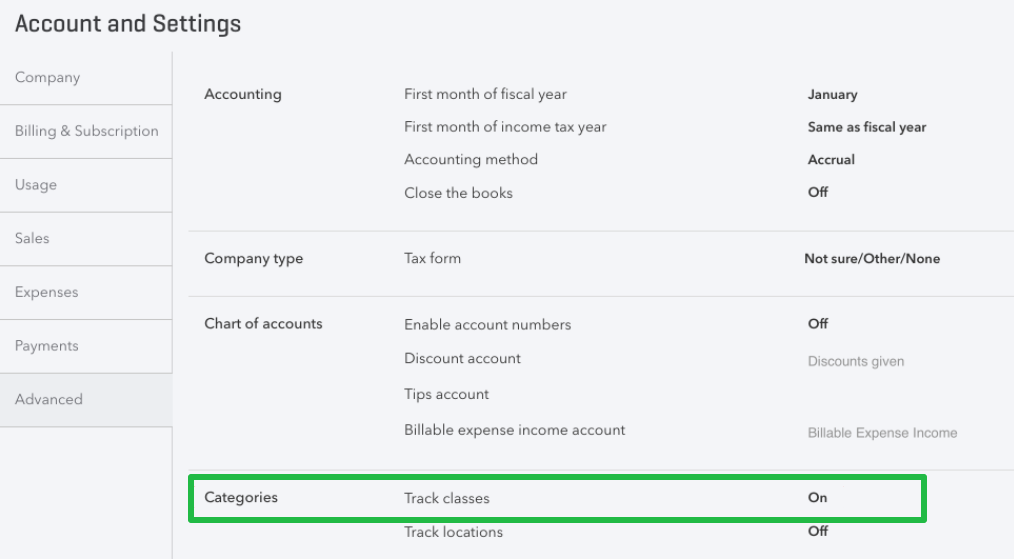 Now you are ready to move to the 3rd step - Setup Sync Settings for Quickbooks Online!