Connect Stripe with Keela!
Looking for more information about Stripe and Keela? Refer to Intro to Payment Processors and come back here when you are ready to connect!
(1) Connect in Keela
Login to your Keela account > Navigate to Organization Settings from the top right-hand menu > select the Payment Processors tab > Find Stripe > Click Connect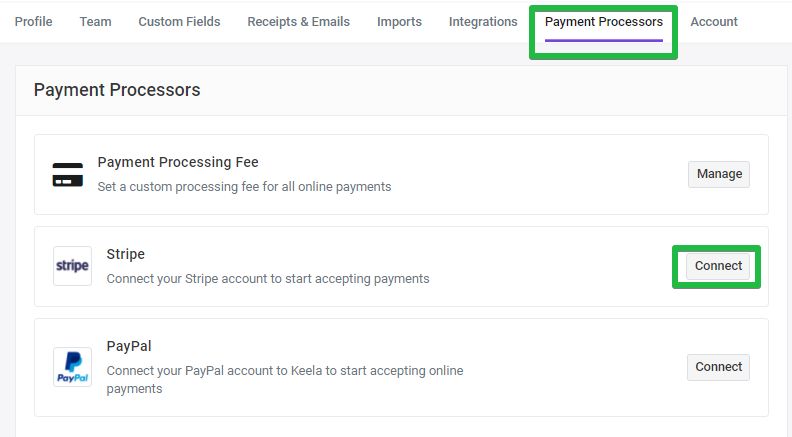 (2) Login to Stripe
You will automatically be re-directed to Stripe and be presented with two options:
A) Login to Existing Account - If you do have a Stripe account, simply use the sign-in option in the top-right corner.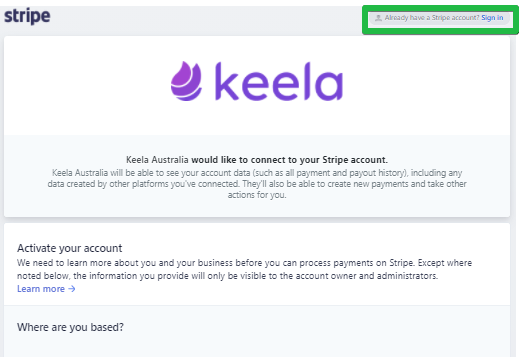 If you have this extra security measure enabled in Stripe, Stripe may send you a 6-digit code to the card on file to complete the login.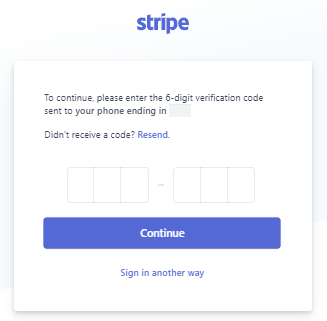 B) Create an Account - If you don't have a Stripe account, please complete the form in full and select 'Authorize access to this account'.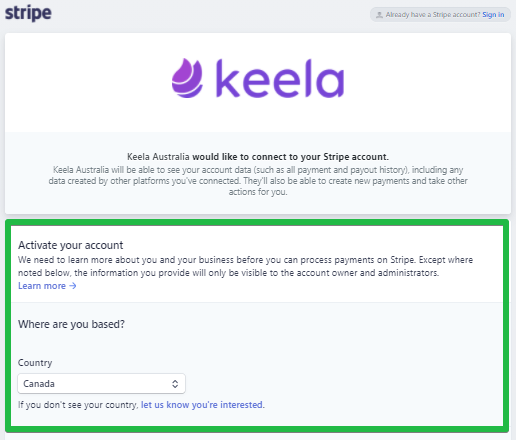 Creating a Stripe Account
If you're creating a new Stripe account, you'll be required to share the following information:
Basic Information
Country of Residence
A short description of your non-profit
Account Details
Business Type
Business Number (this is your Tax ID)
Business Address
Your Organization's Website
Your Personal Details
Your Name
Your Date of Birth
Your SIN Number (this is your Tax ID)
Credit Card Statement Details
Business Name
Business Phone Number
Bank Details
Bank Currency
Transit Number
Institution Number
Account Number
Stripe Account Details
Email Address
Create a Stripe password
Organizations will need to apply through Stripe to get the reduced processing fees with Stripe.
Managing Payment Processing Fees
When collecting Donations or Revenues via a Keela Form, you have the option to ask your contacts if they'd like to help cover Payment Processing Fees charged by Stripe or PayPal. By default, Keela will post this processing fee at 2.2% + $0.30.
If this is not your processing fee, you have the opportunity to adjust the fee by selecting Manage in the Payment Processor section.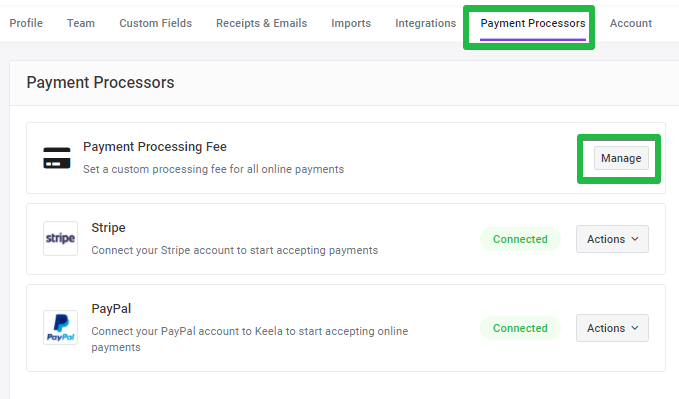 Note!
This setting does not make any changes to your account with PayPal or Stripe. This will only update the amounts shown to your contacts when they fill out a form with an
option to cover processing fees.