In Keela, there are two types of Contacts records that you can add to your account.

(1) Contacts
These are the individual people within your database. Some examples of individual Contacts are donors, volunteers or staff members at your organization.
Note: Contacts can be connected to a Company.
(2) Companies
These are the organizations/companies within your database. Some examples of companies are organizations that donate to you or corporations that your individual Contacts are a part of.
Why can I not add a Company to my New Contact?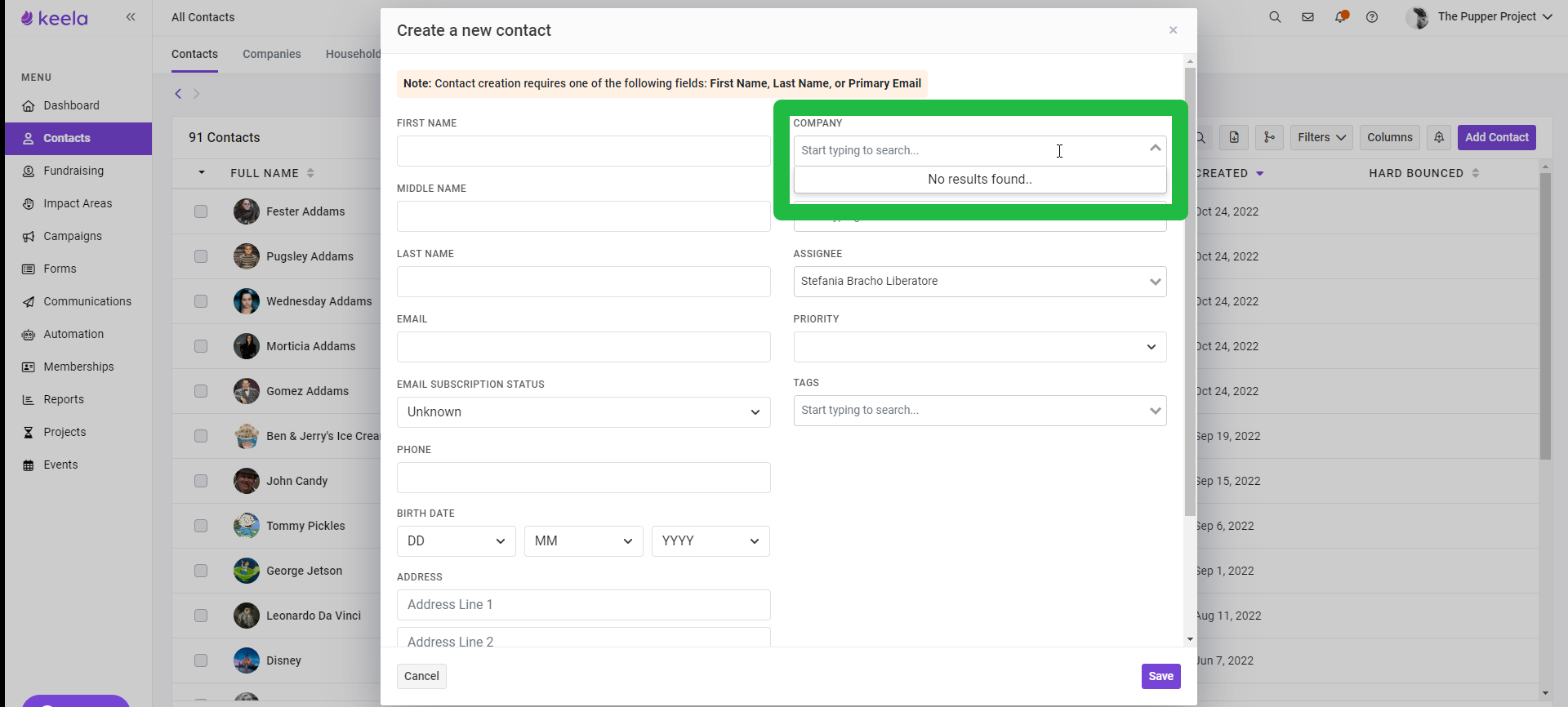 Before a Company can be added to a Contact record, it will need to be created as a Company record first.
Once a Company has been added as a record, you will be able to find it in the Company Search Bar on the "Create a new contact" window.
If the Company you search for has not been created yet, the Search Bar will let you know that there were "No results found.."
What's Next?
Learn how to create a new Company record in our Manage a Company article here!