When someone replies to an E-blast, you can expect the following to occur:
E-blast replies will go to the Keela inbox of the users that have been added to the 'Reply-To' field of an E-blast - make sure these users have Email Notifications turned on in Personal Notifications. Please note: if the 'Reply-to' field is empty, replies will go to the 'Assignee' of the contact who replies. If there is no Assignee of the contact, no one will receive a notification.
Replies to E-blast can also be found under the Interactions Tab within a Contact's Profile.
Choosing Reply To(s)
Before sending your E-blast, you have the option of adding "Reply-To" team members. These are team members that will be notified within Keela (and via email, if they have select this option in their Personal Notifications) if a reply is made to an E-blast from a Contact.
Navigate to the Content Tab of your unsent E-blast > Click on Add Reply Recipients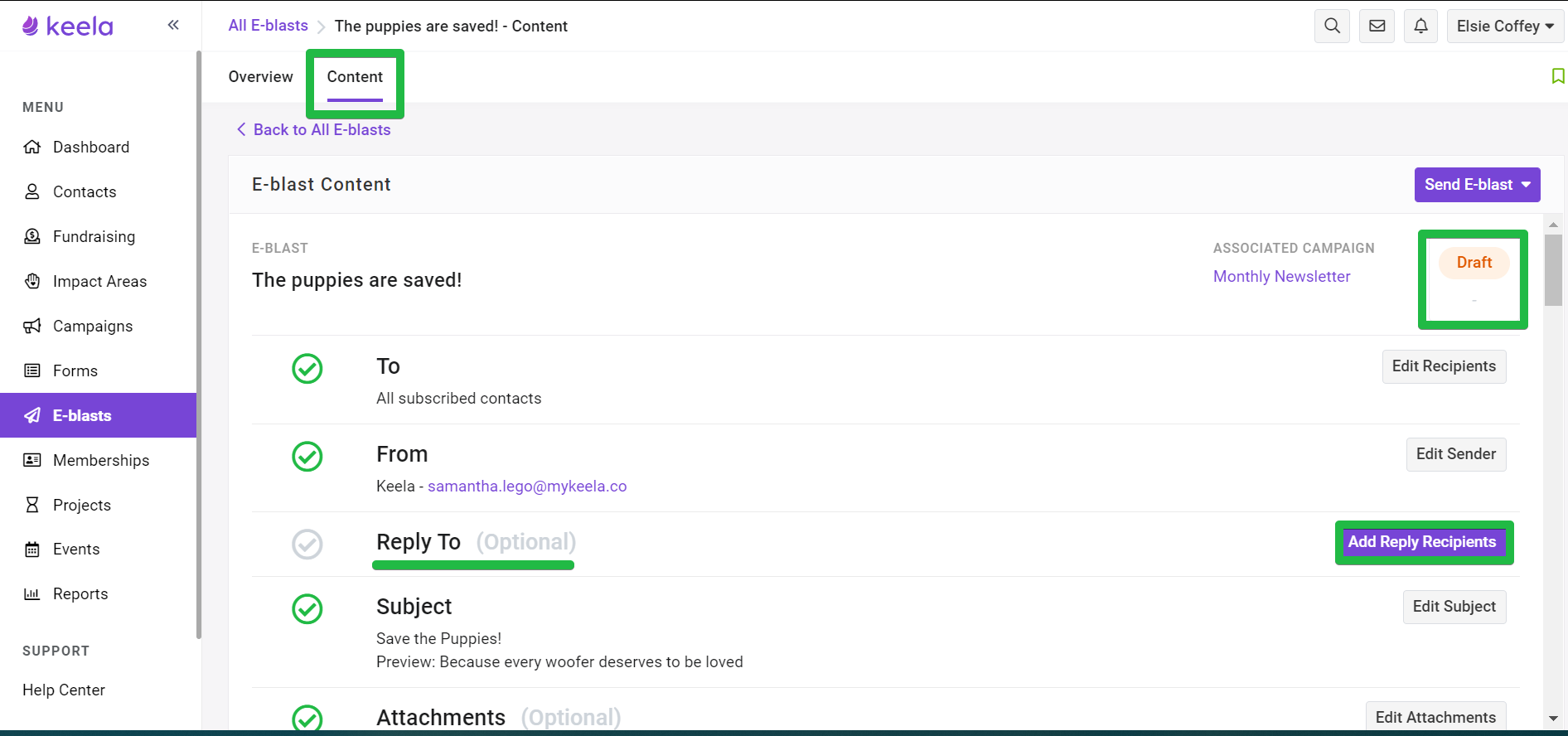 Click on the Select Team Members drop-down list > Choose the team members that should receive any replies sent to this E-blast from your recipients > Click Save
Note: Selected team members will appear below the drop-down list
Changing the Reply-To on a Sent E-blast
Once an E-blast has been sent, it's not possible to adjust the Reply-To of it. However, your team members can always view the reply to the E-blast in the respective Contact's profile (provided they have the correct Permissions).
Click on Contacts in the sidebar > Click on the Contact you would like to view the reply for > It will be stored in the Contact's Interactions tab.