Your Personal Settings
When you first receive a login to Keela, we recommend that you review all your personal settings. This will ensure that all information is correct and that you'll receive the correct notifications for any Keela activity and updates in your account.
Your first step is to add or edit the information on your Personal Profile.
Navigate to 'Personal Settings' by selecting the settings dropdown menu in the top-right corner of Keela. Your Personal Profile is the first tab.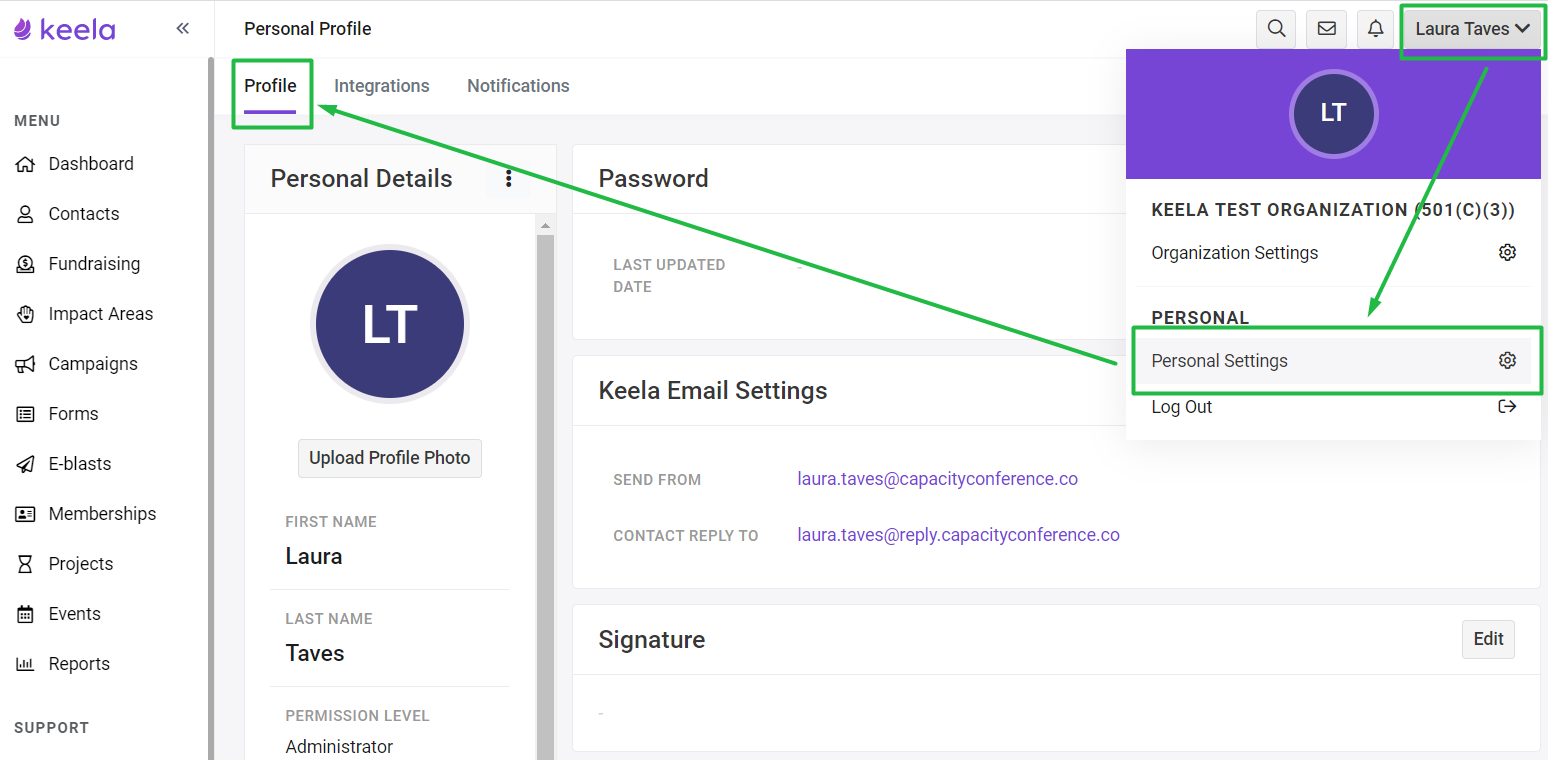 You can edit specific details using the Edit buttons to the right of each section.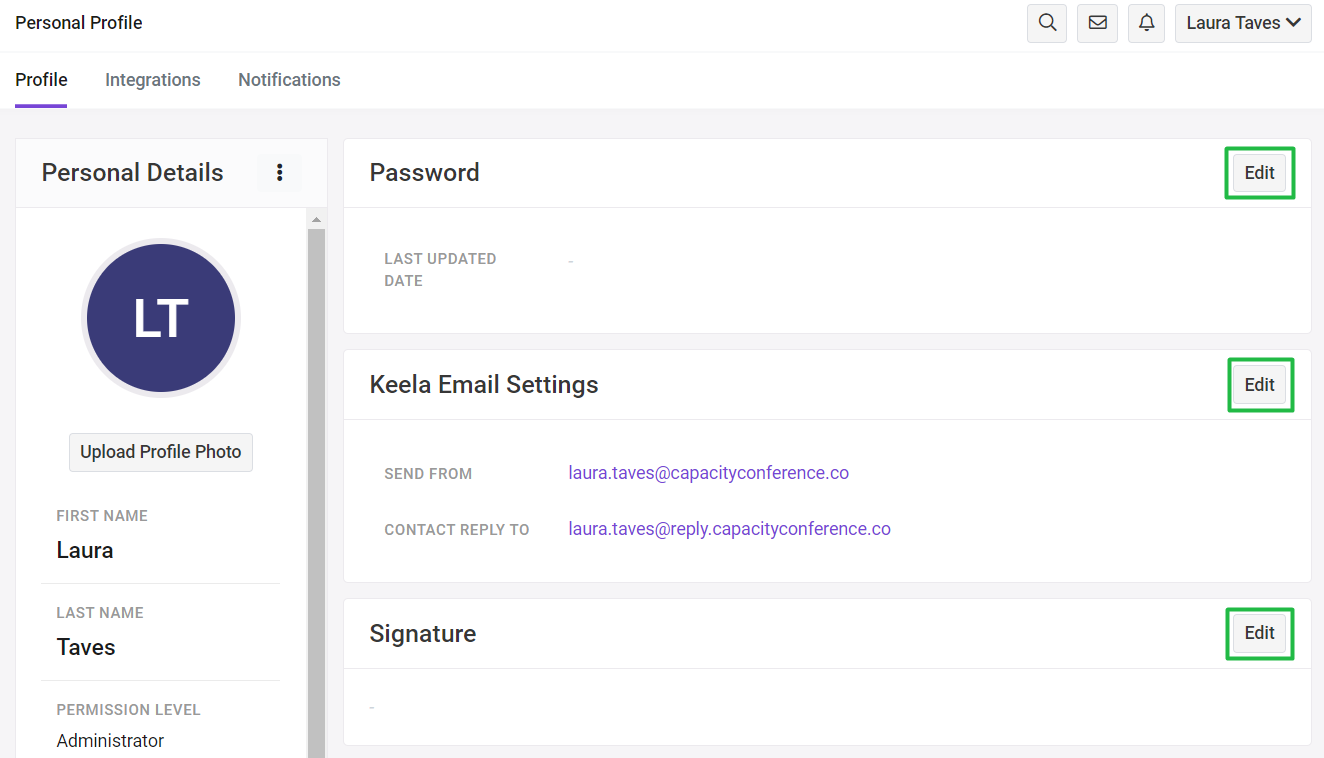 Password
We always recommend that you update your password every once in a while. You can select a new password here
Personal Email Settings
By default, we will provide you a Keela email address. If you don't have the option to choose your own email address, your account may need to integrate with SendGrid.
Signature
Update your email signature here. We recommend at a minimum, including your full name, title, organization, address and phone number.
Updating your User Name
To update the name associated to your user account, navigate to your Personal Profile and click the 3 buttons to the top right of your "Personal Details" > Click Edit Account Details
Update your information and press Save