Easily collaborate with your team by adding them as users to Keela.
Keela Tip: Before inviting a new user, consider the permissions you'd like to grant them in Keela.
Invite a New User
Navigate to Organization Settings by selecting the settings dropdown menu in the top-right corner of Keela and then select the Team tab.

Click + Invite Member at the very top of the user summary.

Enter the Email Address and Name of the new User, as well as their Permission Level within Keela.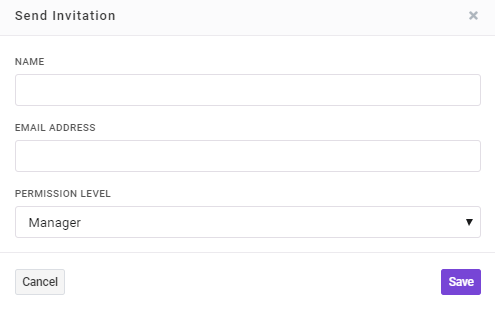 When you click Save an email invitation will be sent to the user to join Keela.
Note: Once you send the invitation, you will see 'Invitation' in the Type column of the team member. This will change to 'User' once they have accepted.
Re-Send Invitation to User
Sometimes an invitation will end up in spam or accidently deleted by users. Not to worry! You can always click on the circular symbol under actions to re-send the invitation link.

Accepting an Invitation to Join Keela
Step 1: If you receive an invitation from Keela to join an organization, click Accept Invitation to get started!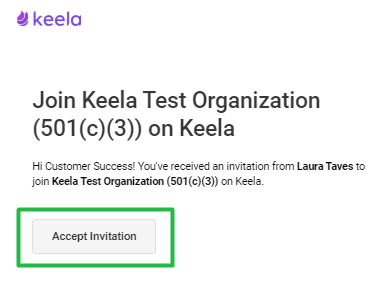 Step 2: Create your user account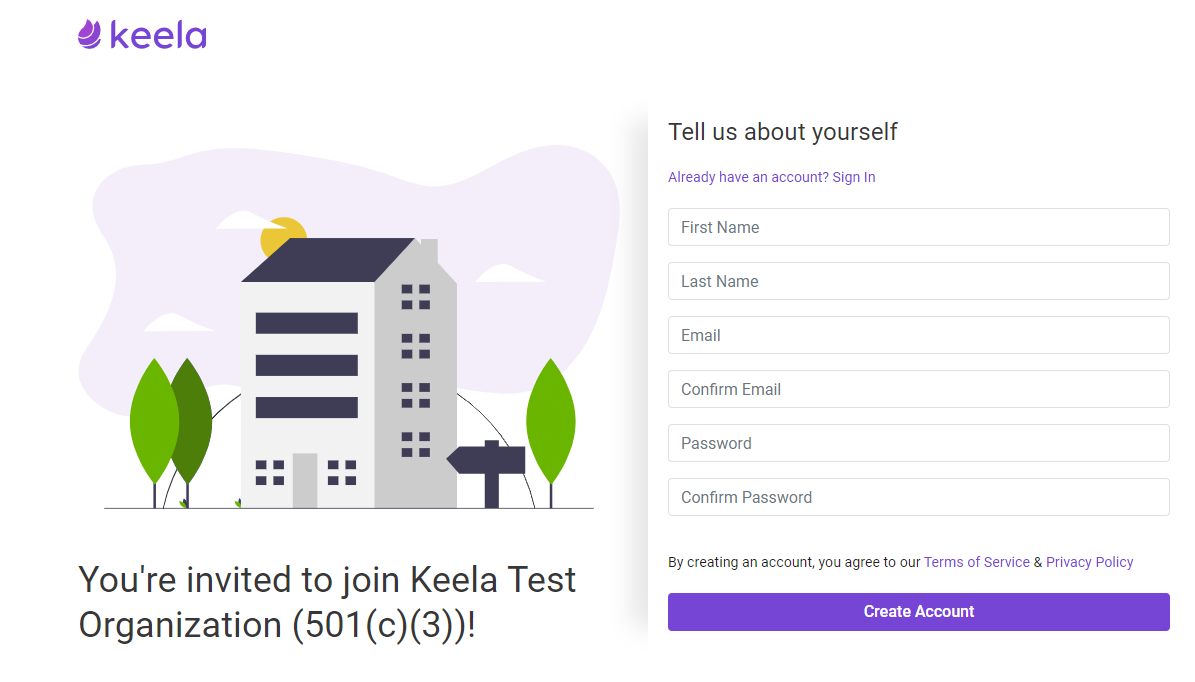 Step 3: Keela will send you an email to verify your email address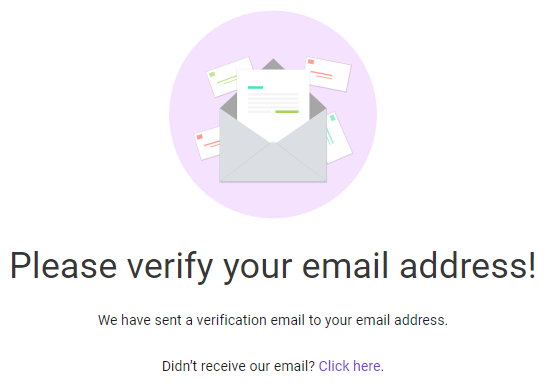 Step 4: When you've received the email, click Verify My Email and you'll be re-directed to the Keela Dashboard. You're now a Keela user. Welcome!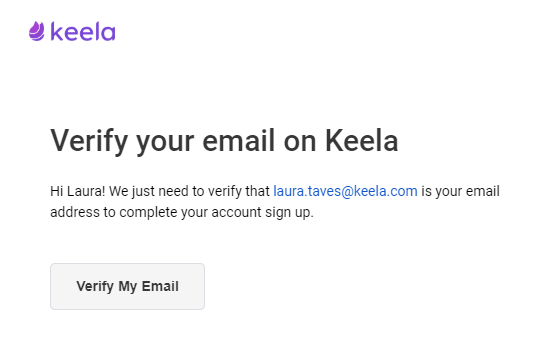 Reactivating a Removed User in Keela
If you removed a user and would like to add them back to the account, the removed user will have to re-activate their user account. Important note: you can not create a new user account (with the same email previously used) for a user that had existed in the past.
To re-active a user account, you will need to:
Send a new invitation to the user by following the steps in Invite a New User
When the user receives the invitation, they will need to click 'Accept Invitation' in the email. They will be brought to a page where they can either 'Create a New Account' or 'Log In'. They will need to choose the Log In option.
Here they can log in with their credentials from the previous user account and it will re-active the account.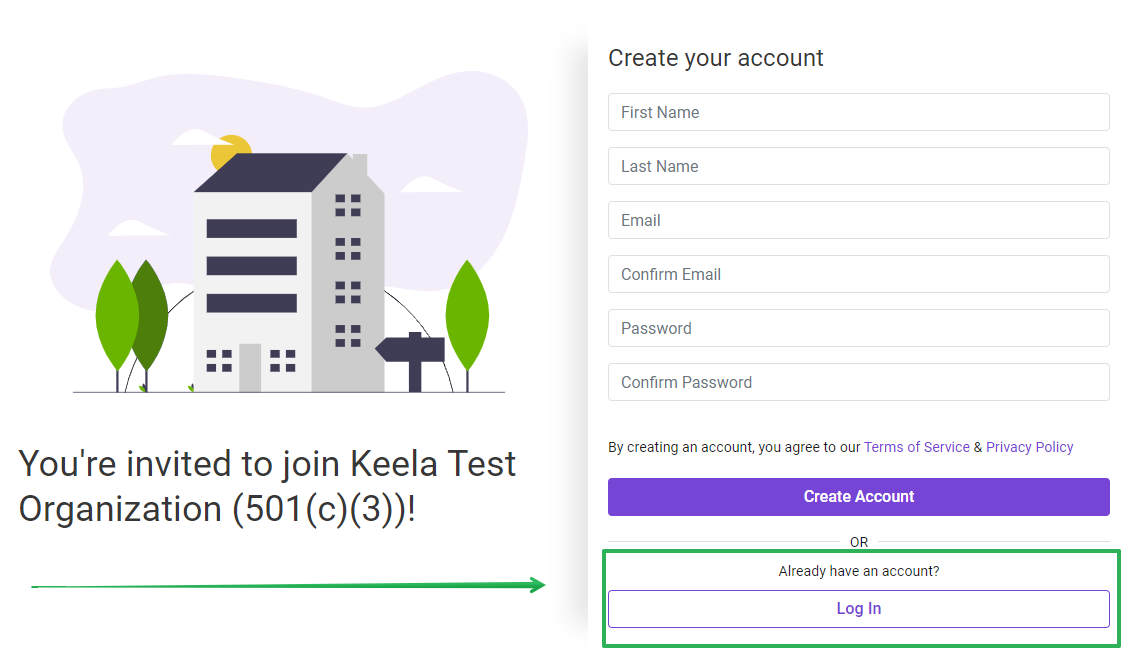 Changing a User's Permission Level
Click Edit to the right of the User and select the appropriate permission level in the pop-up.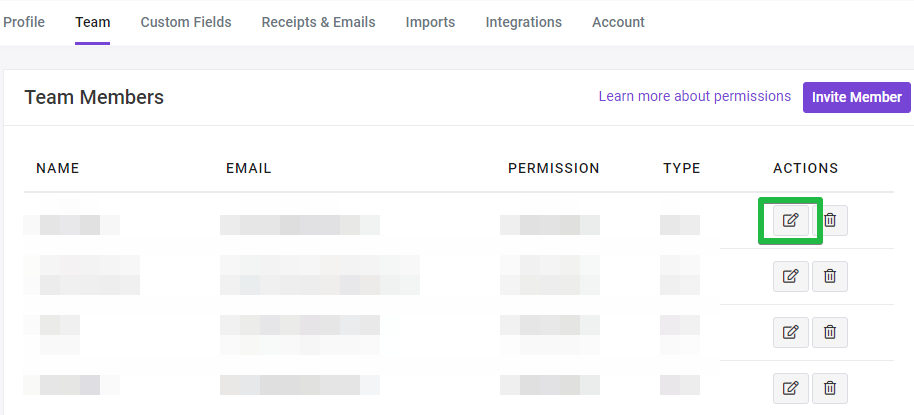 Removing a User in Keela
To remove access for a user, click the trash can to the right of the user's name.
Note The deleted user will show on any connected resources with a strikethrough. For example, if the user is assigned to a Task or Form.