In your projects, all the files you have are kept under the Files tab for all your project members to access quickly and easily.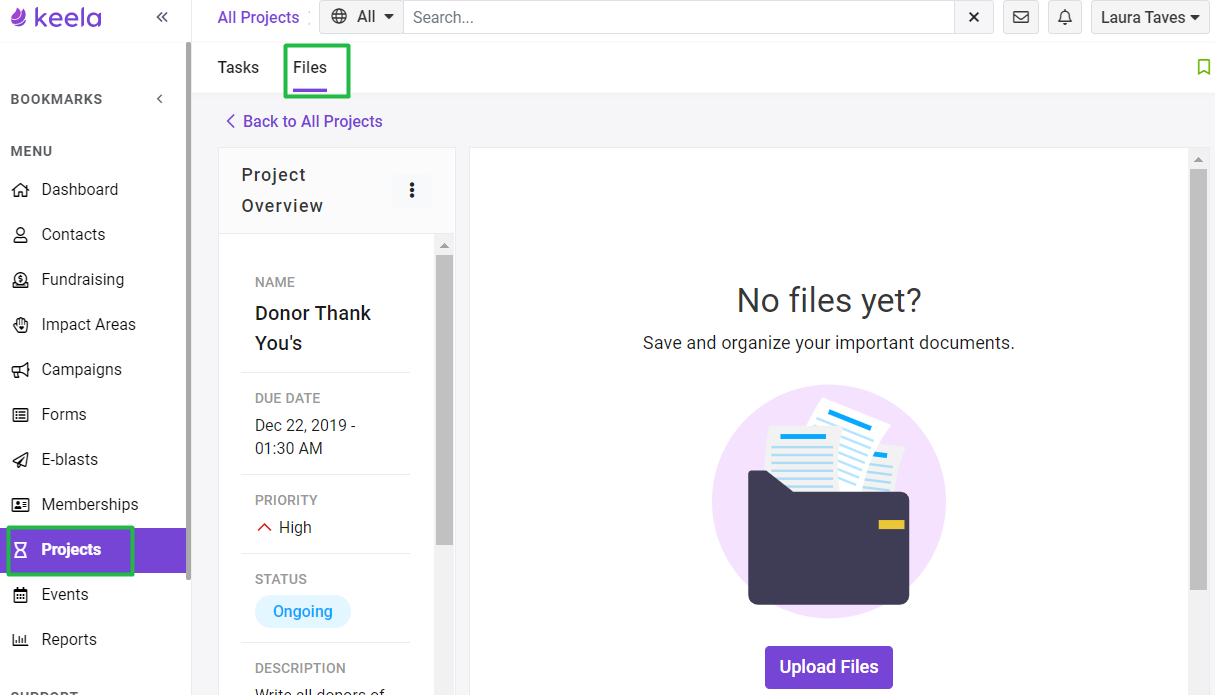 Uploading files to a Project
Uploading through the 'Files' tab
The easiest way to upload a file is to navigate to the desired Project, and then click into the 'Files' tab next to the Tasks tab.
If you haven't yet uploaded a file to a project, click the 'Upload Files' button that will appear in the middle of the screen. If there are already files present, this will be to the upper right.
Once clicked, an uploader box will appear to upload files from your computer.
Select your file and click 'Upload' once more. The file will appear in the list on the Files page, for all Project Members to view and download.
Uploading through a Task Comment
When creating a comment on a Task, attach a file using the button to the right of "Send".
Download a File
Downloading a file is quick and easy. Begin by navigating to the Project you wish to download a File from.
Navigate to the Project's 'File' tab
Hover your mouse over the file and a download button will appear
Click Download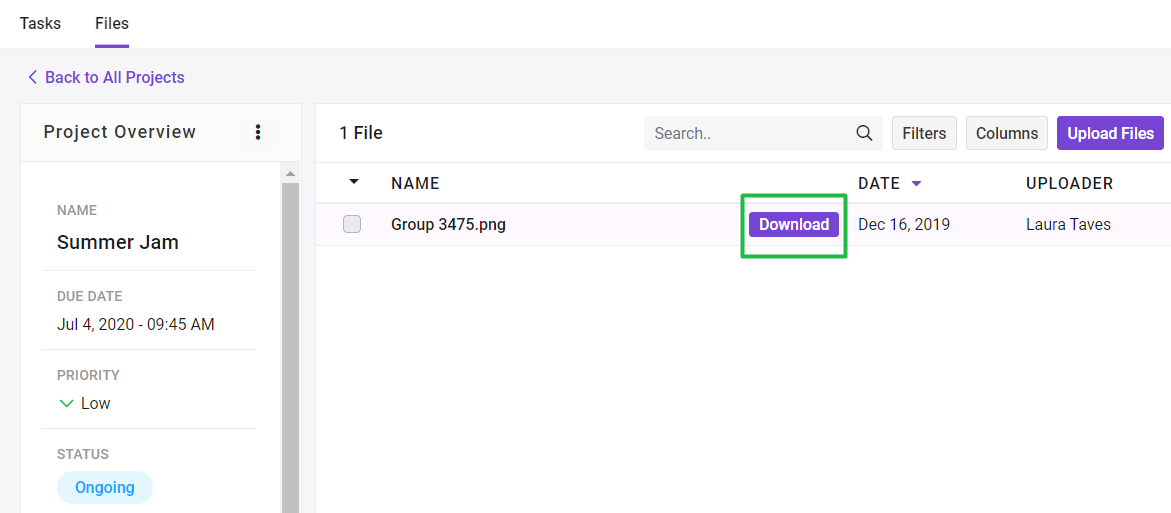 Deleting a File
Changed your mind? No worries! You can delete a file by following the below steps:
1. Navigate to the Projects 'Files' tab
2. Click on the tick box beside the File you would like to delete
3. Click the Actions button > Click Delete