When Creating Email Marketing you have the option to insert Buttons into the body that your Contacts can click. These buttons can be connected to forms that you have created in Keela or to a Custom URL such as a website. To learn about how to correctly connect this form in your Email Marketing Communication, head here: How Do I Link a Keela Form to Email Marketing?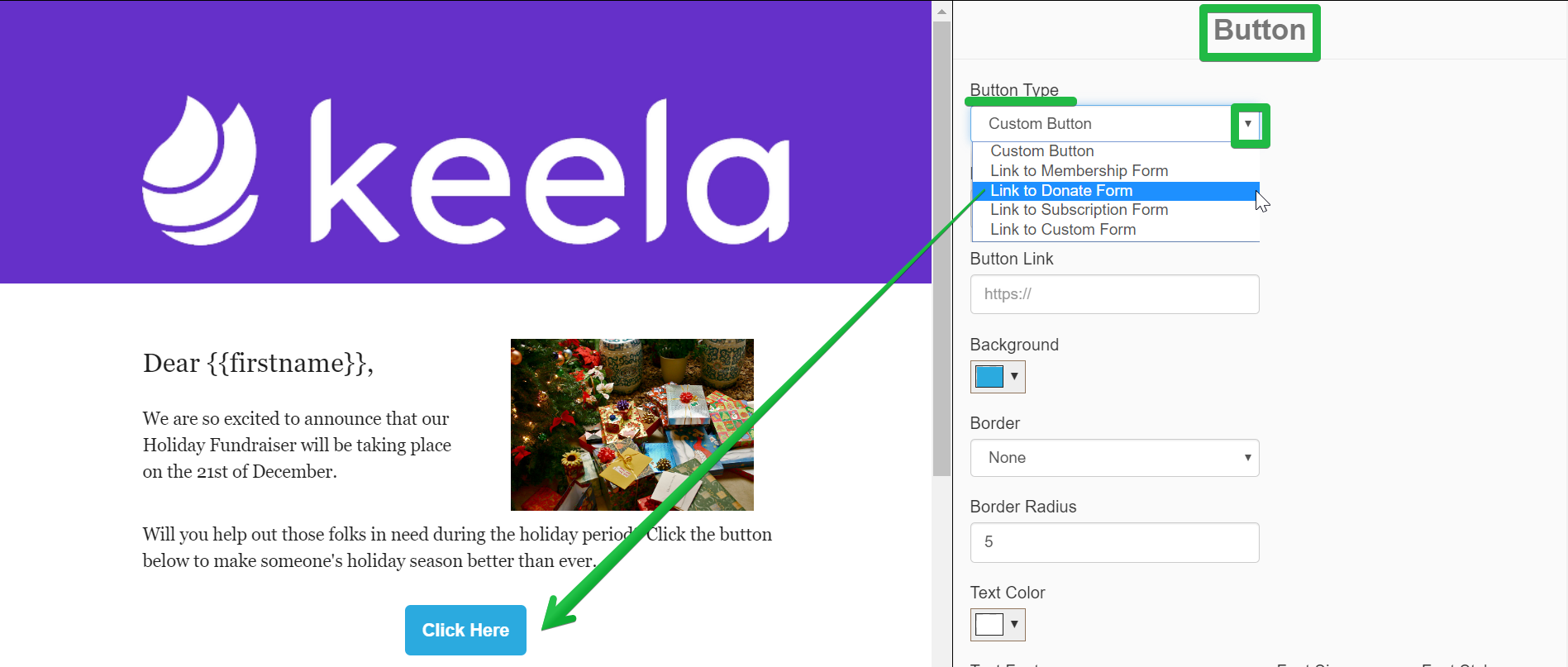 The Donate Button must be connected to a Keela Donation Form
When using Email Marketing Statistics, we are only able to track interactions from Contacts that are made through the Email Marketing itself. If you would like to track donations that are made via Email Marketing, the button will need to be linked directly to a stand-alone Keela Donation Form.
We are not able to link donations that are made through an external website outside of the Email Marketing to the raised donation statistic. For example, if you include a Custom Button that is linked to your own website, anyone who clicks on the button will be sent away from the Email Marketing which is where Keela's ability to track the Contact ends.