Now that you've purchased texting and you've been verified, I'm pretty sure you are very eager to start sending text messages from Keela! Let's get started on how to send those out. 
Create a Text Marketing
You will go to the Communications tool > Texting > Create Text Marketing:

You will be prompted to the page to Create your Text Marketing: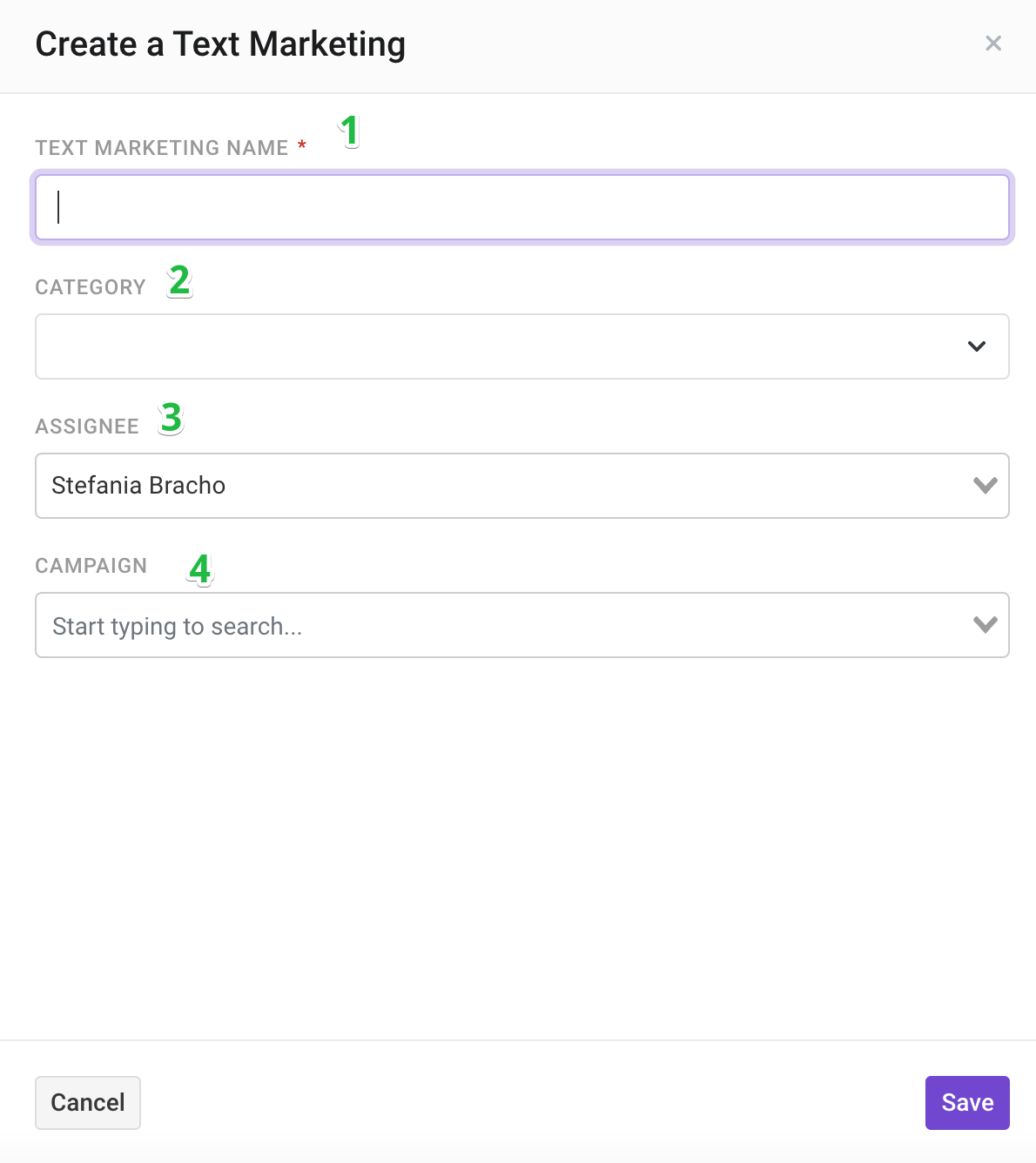 Text Marketing Name - this will be the name that you will give your Text Marketing. Please note that this is for internal purposes only. 
Category - the category of the Text Marketing. This will be for internal purposes as well. You can then filter by this. 
Assignee - the Keela user responsible for the Text Marketing
Campaign - if there is a campaign associated to this Text Marketing, you can add it here. 
Once you've added the required fields, you will be prompted to the content page to create your Text Marketing!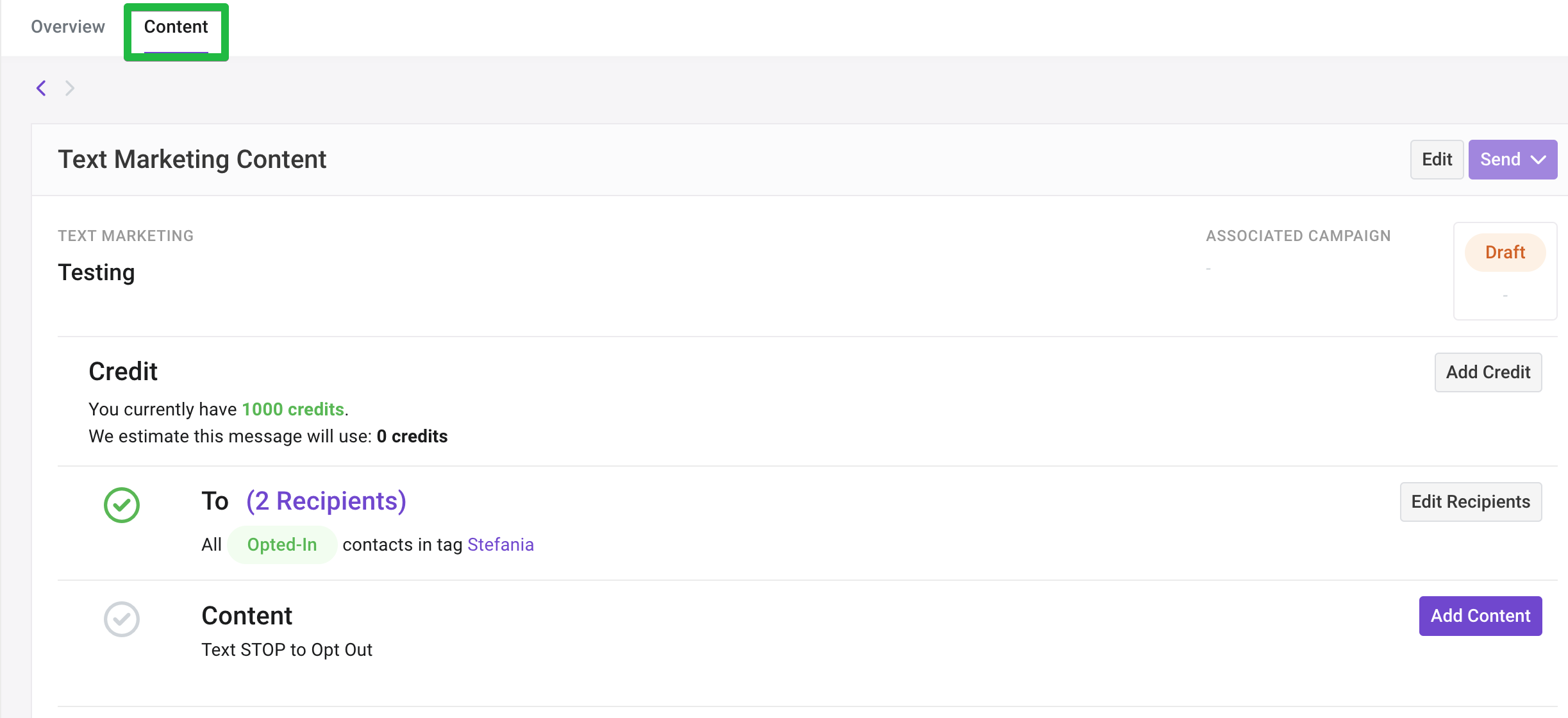 Credits
You will see at the top how many credits you have on your account. Credits are considered the amount of text messages that you have available on your account to send out. 
Based on the number of recipients, we will estimate how many credits this specific text marketing will use. 
Please note that the number will be an estimate as the amount of credits will be determined when the Text Marketing is sent out.
To
Here you will decide who will be the recipients of your Text Marketing. You can decide if you want to send to all contacts, a segment or to a specific tag. 
Content
This will be where you can go ahead and add the content for your Text Marketing:
You can add Smart Codes so that you can personalize the message to your donors. 
All of the text messages will automatically have 21 characters to start as that will be the unsubscribe message that will be sent at the end of all of the text messages. This cannot be removed. 
URL Tracking
If you go ahead and add a URL/link to any page on the text message, you can turn on the URL Tracking and Keela will go ahead and change the link to a shortened one and you will be able to facilitate tracking of clicks. 
Sending your Text Marketing
Once you've completed all of the information for your Text Marketing, you'll be able to send it out. 
You can send it out right now or you can schedule the text to go out. You can also send a test message so that you can see how the text will look like. 
Please allow between 5-10 minutes for the text messages to make their way from Keela to the donor's phone!