Now that you've sent out your text, it is time to take a look at the statistics!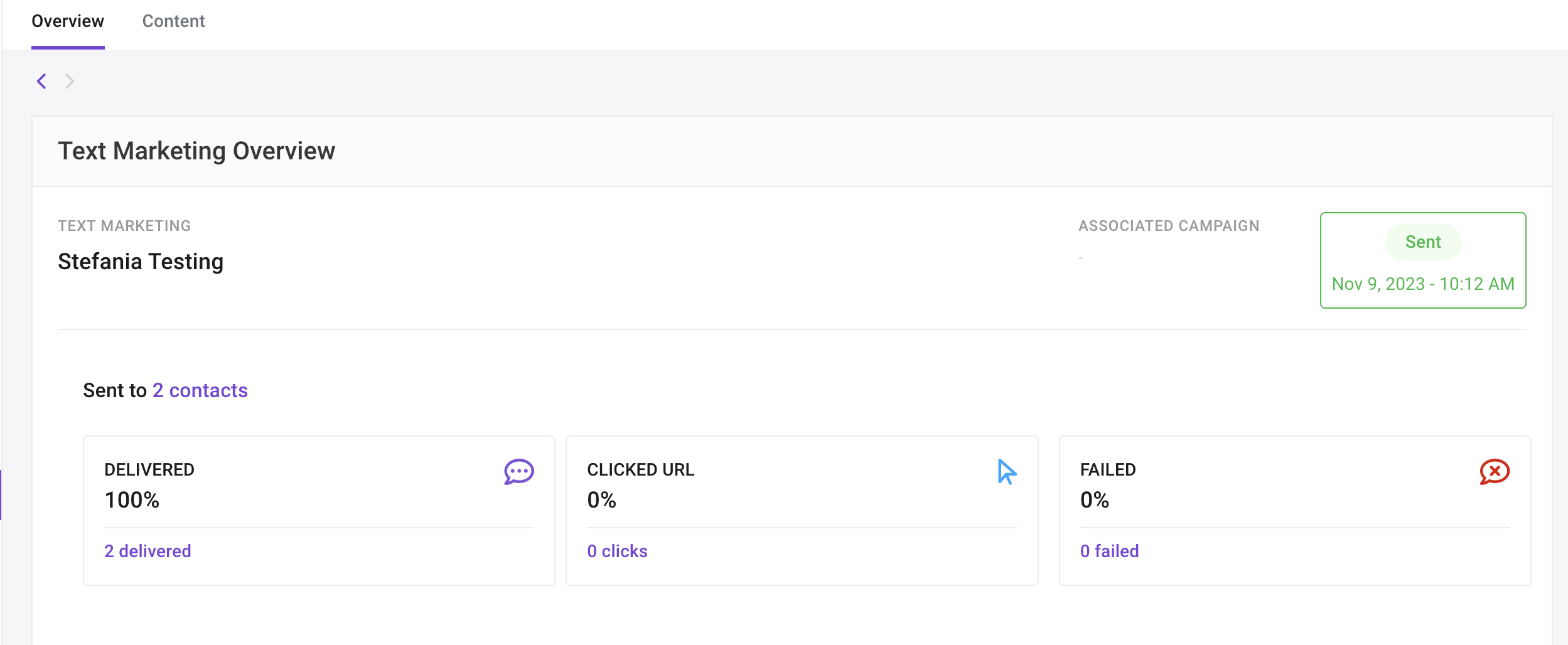 We'll give you Statistics on three things: Delivered, Clicked, Failed. 
Delivered
We'll let you know the contacts that your text message was delivered to. 
Clicked URL
When you are creating the Text Marketing, you have the ability to turn on URL tracking. This statistic will show you who clicked on the URL that you included on the Text Marketing. 
Failed
This will show you the contacts that Keela failed to deliver the Text Marketing.