We're thrilled to announce the addition of highly requested enhancements to our Automation Premium Feature. Get ready for an even more seamless experience!
Automation is an Add-On Feature on Keela where your contacts can embark on a workflow where you can automate certain tasks and emails! If you want to learn more about Automation, click here. 
Now, let's get to the exciting stuff, shall we! 
Release Video
Duplicating Workflows
You will now have the ability to duplicate an existing Automation workflow by going to the existing workflow > Actions > Duplicate:

Duplicating Stages Within a Workflow
You can now duplicate the stages within an Automation Workflow. You can decide to duplicate the existing stage or duplicate that stage and all the following stages as well!
Please keep in mind that you can only duplicate the steps of a workflow when the workflow is in Draft Mode or Paused!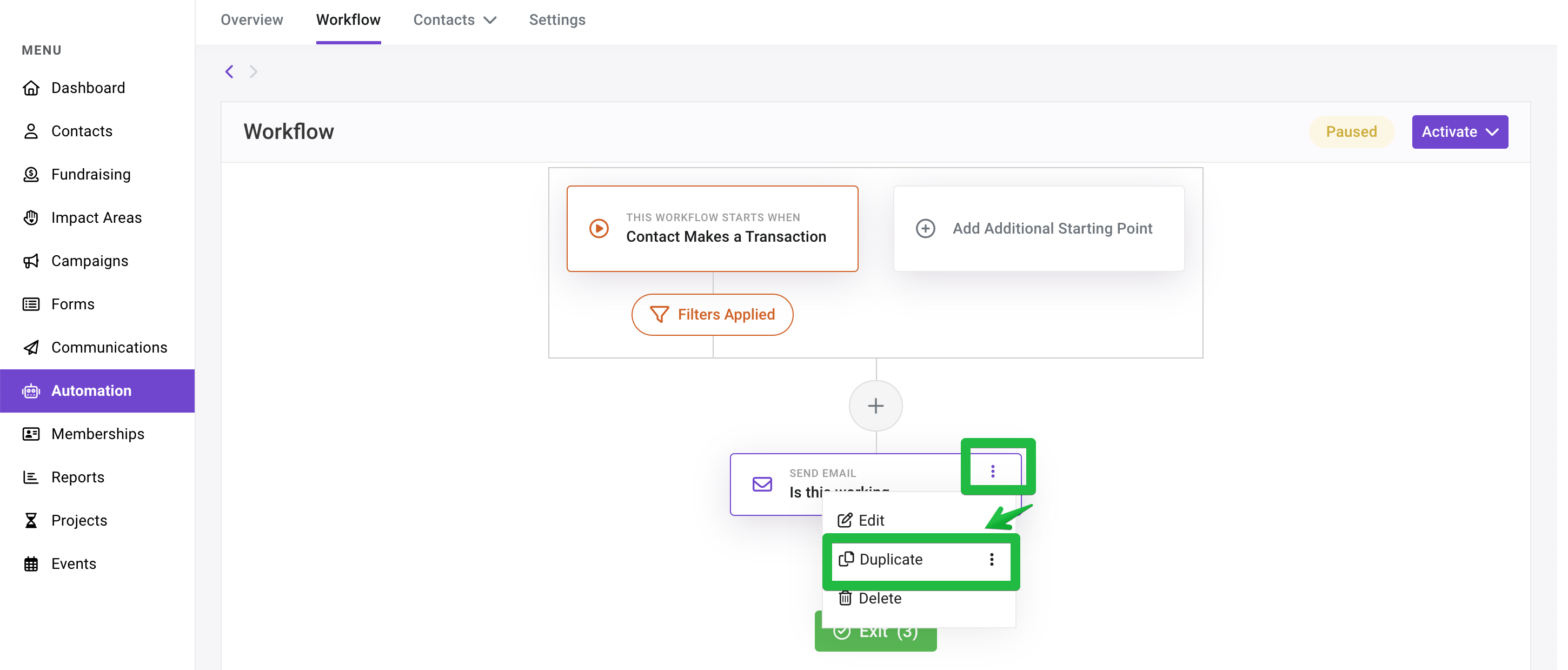 Automation Templates
We have now introduced 5 templates for you to choose when you are creating your workflow. This will help you get a head start when creating your automation workflow. The templates include:
Donor Welcome Journey
Form Follow Up
Birthdays
Welcome New Subscribers
Donation Milestones
Birthday Starting Points & Triggers 
We have also now added Contact Birthdays as a Starting Point. This will enable you to create personalized workflows based on contact's birthdays! It can also be chosen as a trigger, providing more flexibility in designing automated actions around this event!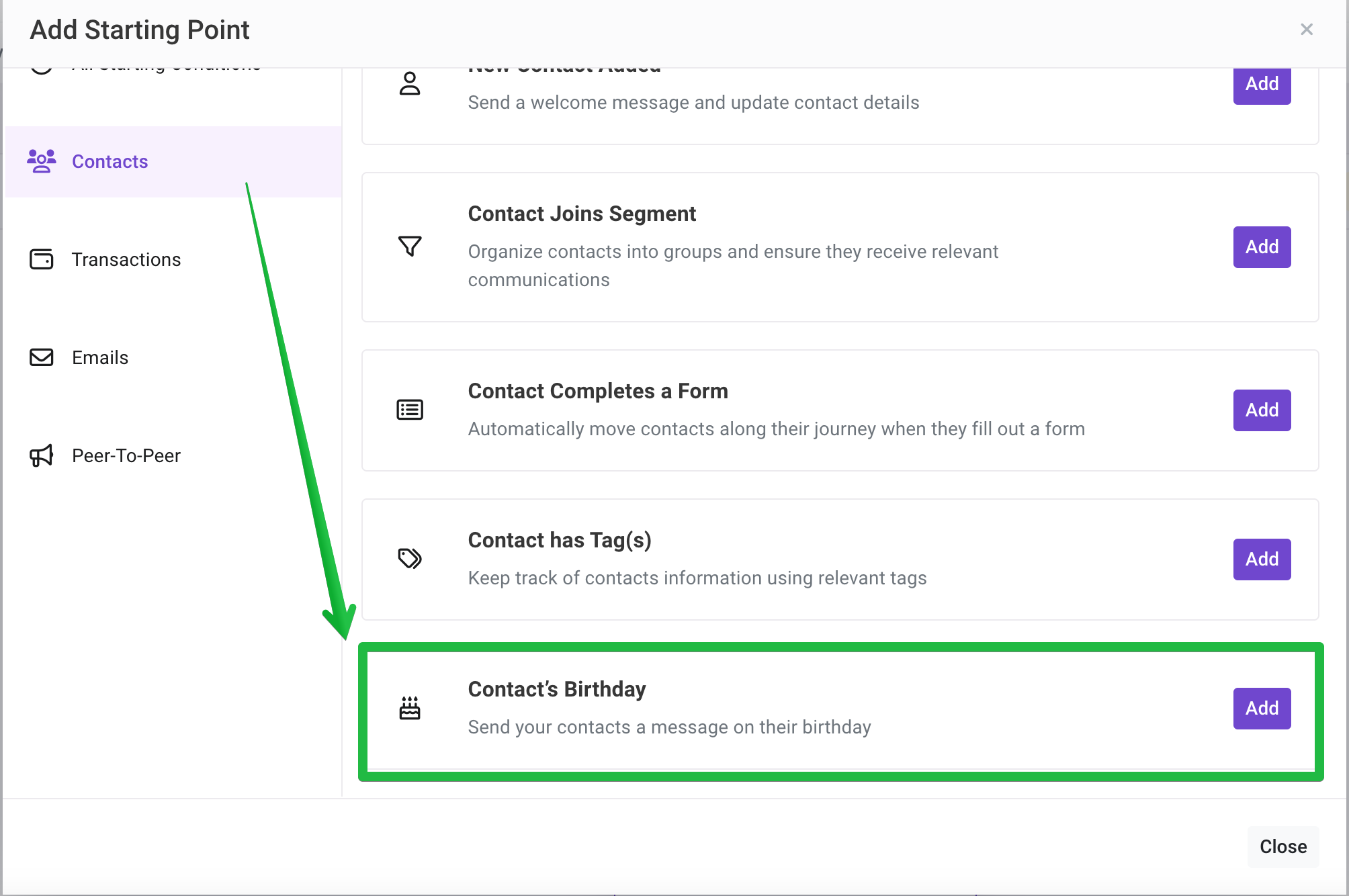 Easy Stage Revisiting
When adding new stages, and working through setting up the stage steps, we've incorporated a 'Back' button. This feature allows you to easily navigate to and modify any previous step, so you do not need to restart the entire stage creation process.

P2P Starting Points
We have expanded the list of starting points! You will now see starting points related to P2P triggers.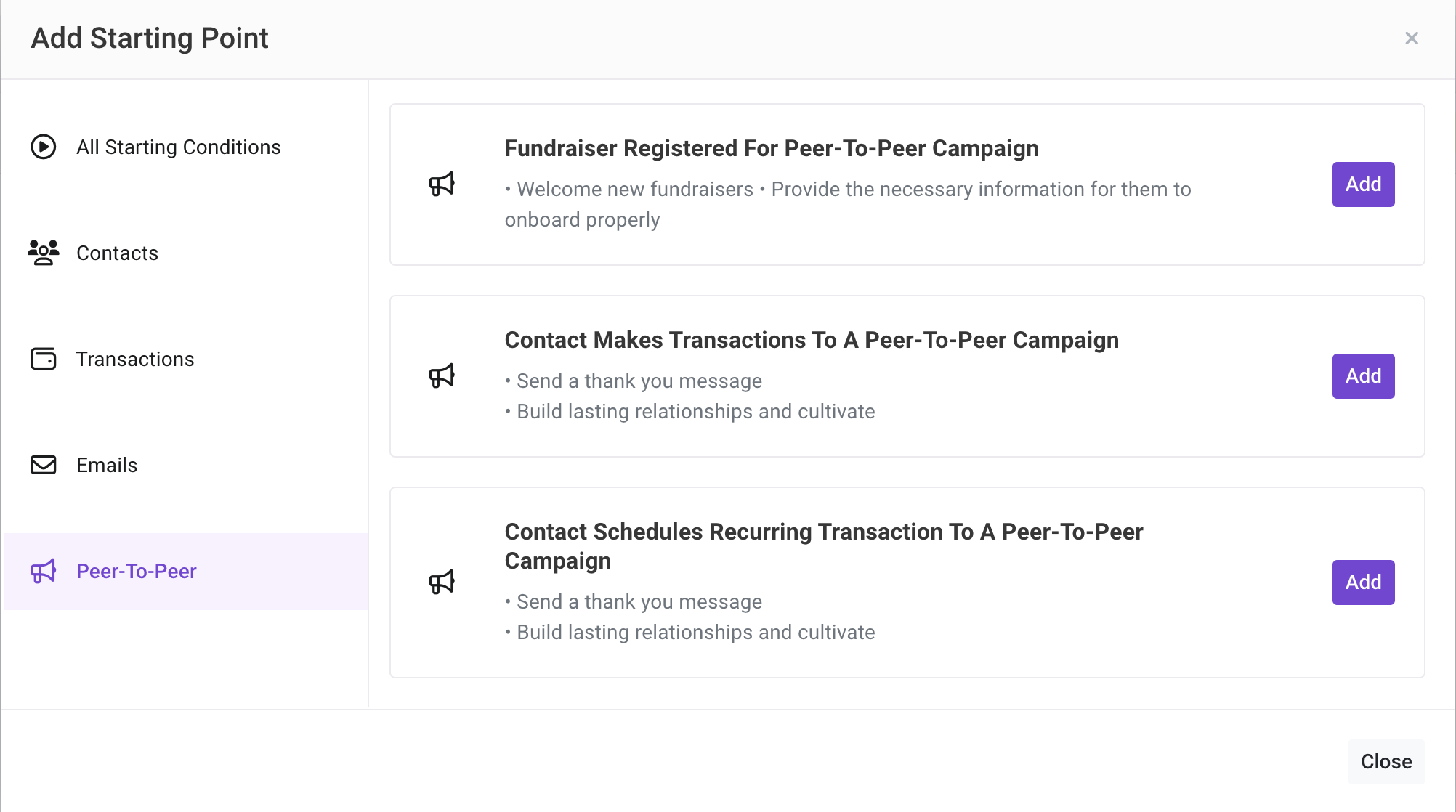 Automation Workflow Visibility on Contact Profile
To help with visibility, we have now added a row on the "Admin" section of a Contact's Profile on Automation Workflows. You will see all of the Workflow where the specific contact has gone through: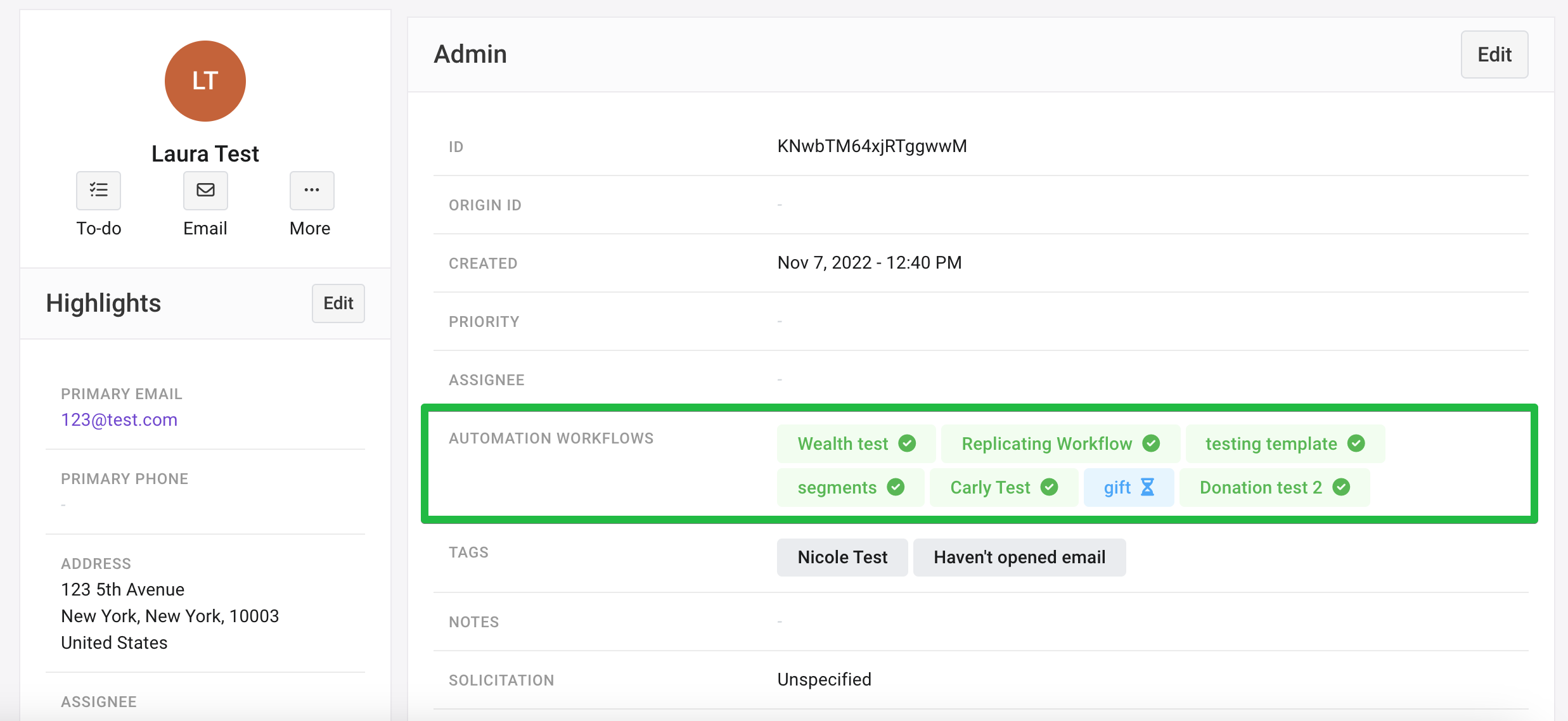 'Contact has Tag(s)' Starting Point
We have added more flexibility to this starting point. You will now be able to decide if you want contacts who are already associated with a certain tag to enter the workflow, or if you only want contacts to enter the workflow from the time you create the trigger moving forward.