You asked and we heard!
I am so excited to announce that we have released Dedication E-Cards to Keela! You will now have the ability the send dedication E-cards automatically from Keela. Your donors can do this directly via your Keela Donation form or you can do it directly when you are entering a donation in-app! 
Release Video
New Dedication Types and Fields
While entering a manual transaction and when your donor is donating via a Keela form, we have added Dedication Types. Your donor can choose between the following dedication types: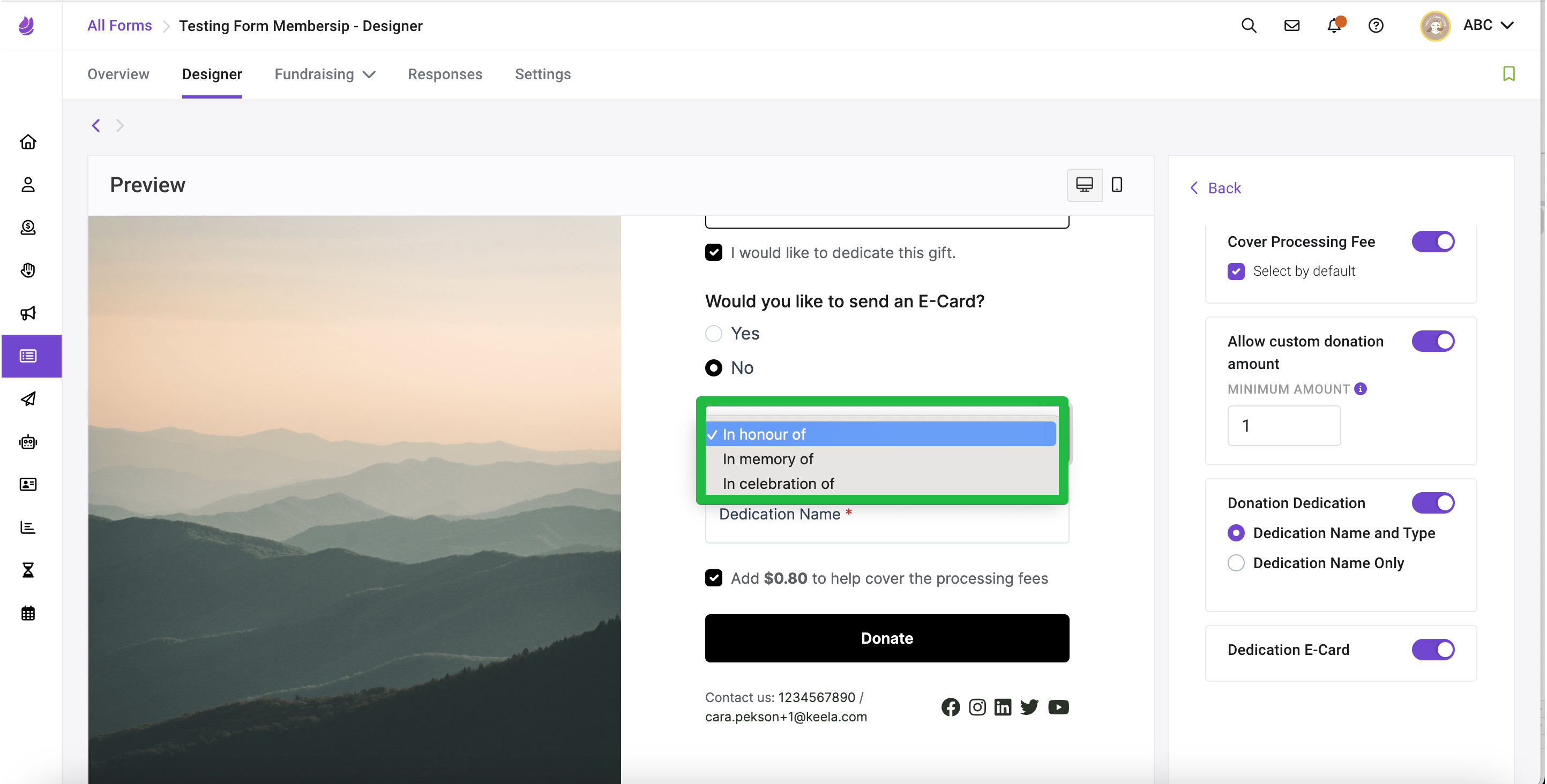 You can also choose those fields when you are entering a donation manually from Keela in-app: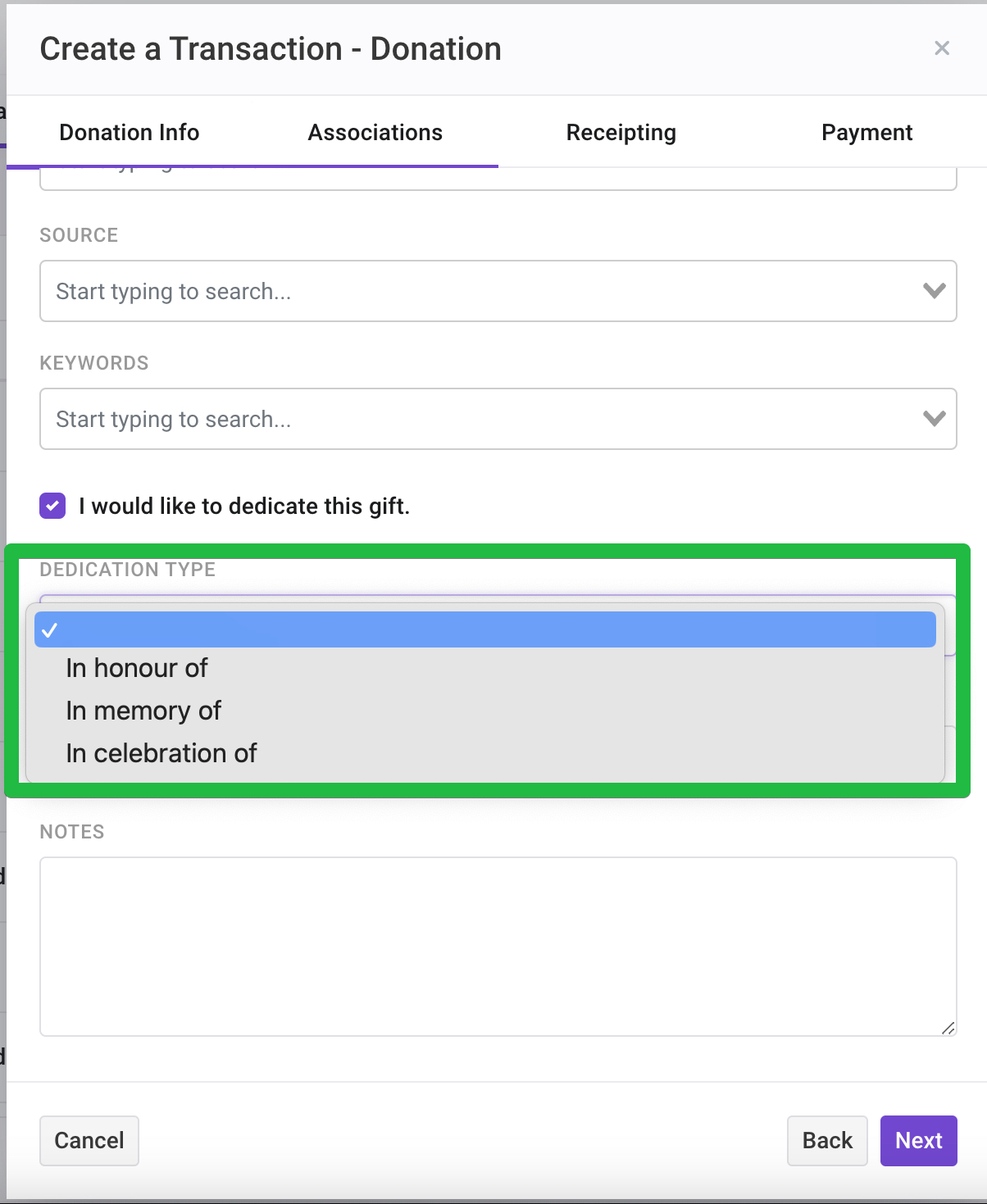 You will be able to filter by those fields in Keela and you can import and export the fields! 
Setting up E-Cards on your Keela Forms
In order to add the e-card functionality for your dedications, you'll need to turn it on your Keela Form! 
Under the Designer of your Donation Form, you'll be able to toggle it on: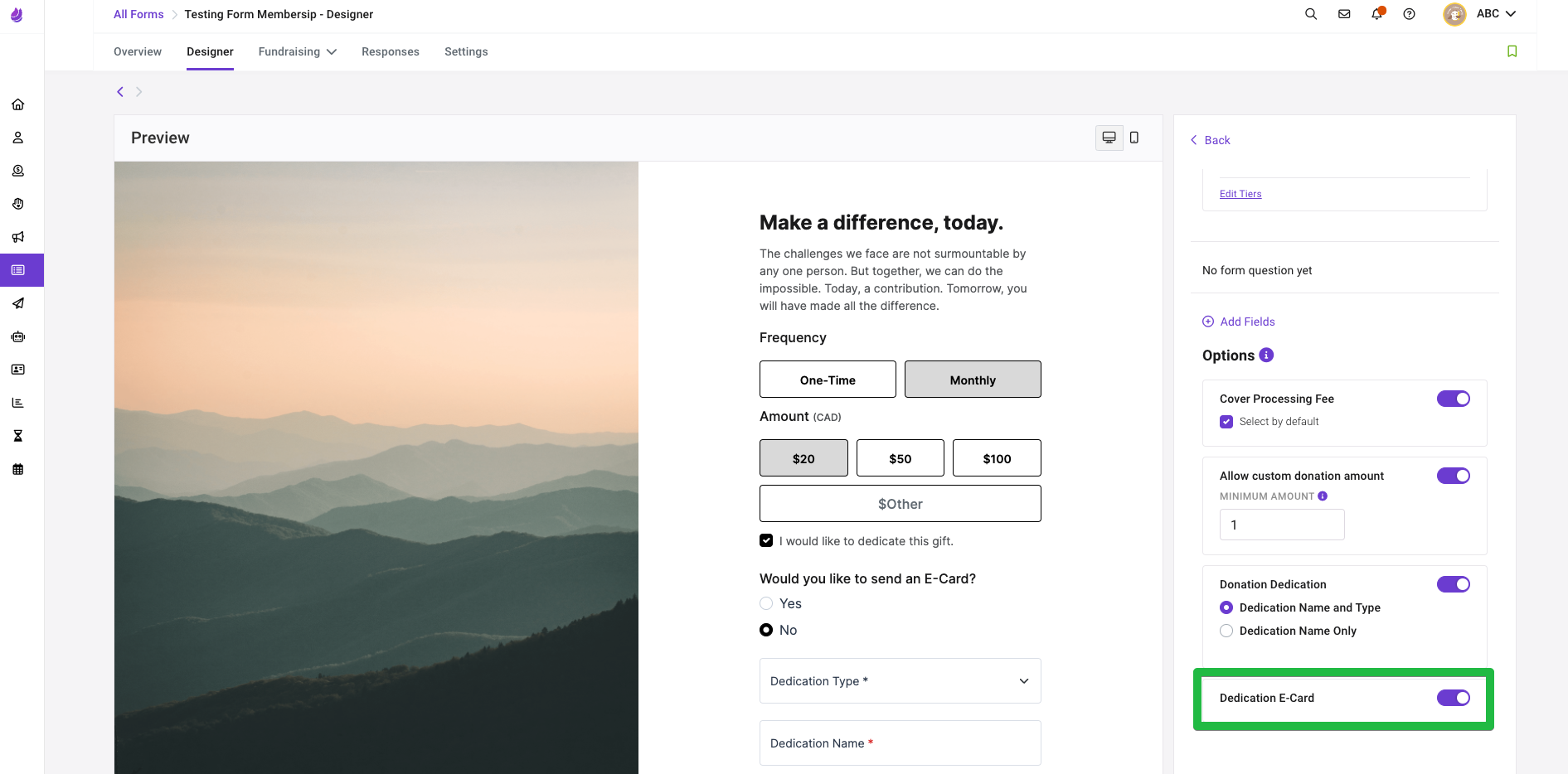 Setting Up The Message & Design
So now that you've turned on the Dedication E-Card on your Keela form, where can I edit the message and design? Great question! 
You can edit the message by going to your Organization Settings > Receipts and Letters: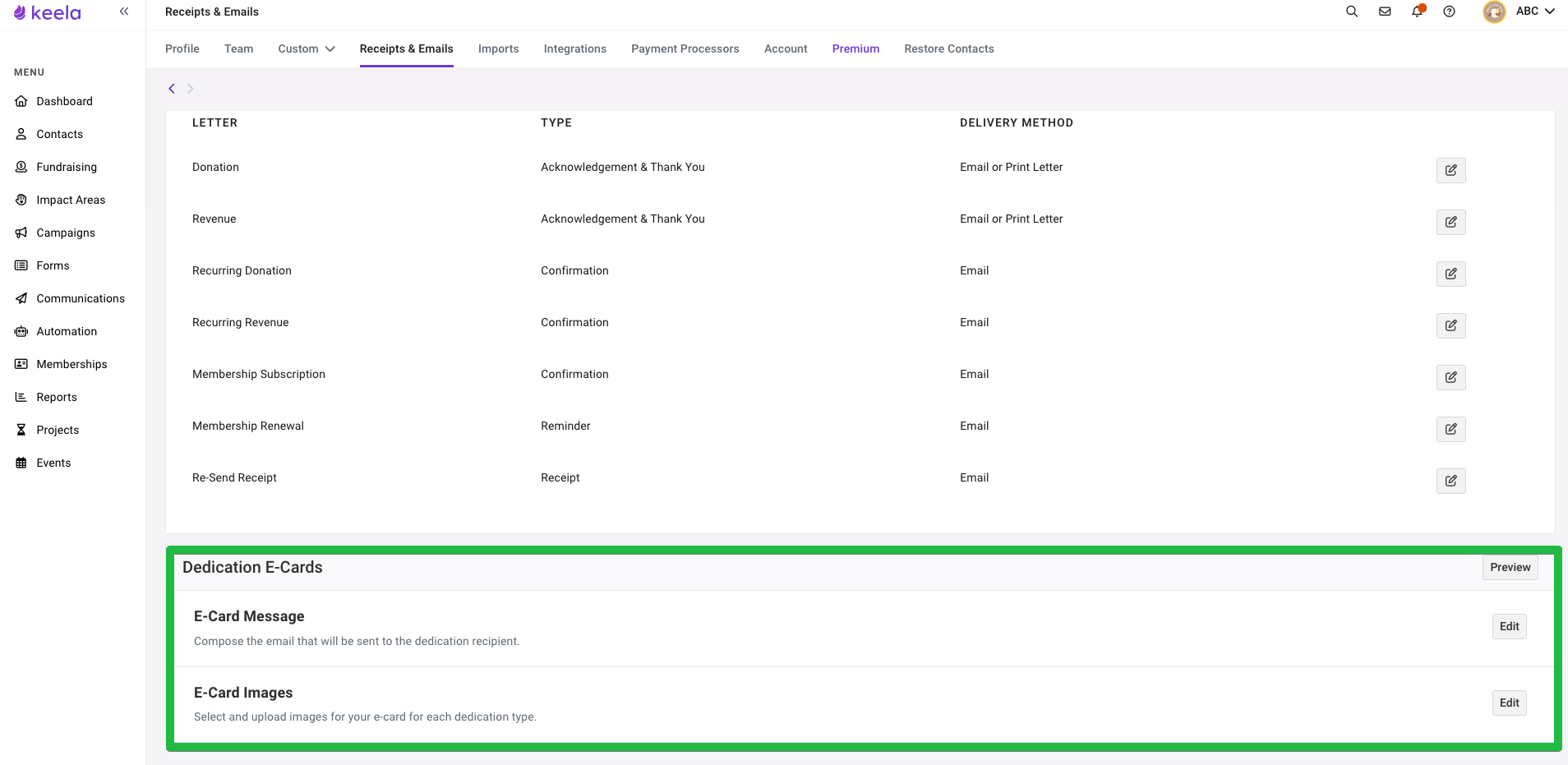 You will have the ability to add Smart Codes for both the dedication type and the dedication name! 
For the E-card image, Keela will provide you with default images for each dedication type; however, you can add your own images to customize it to your organization's images:
The ideal dimension for your uploaded image is 307px x 183px.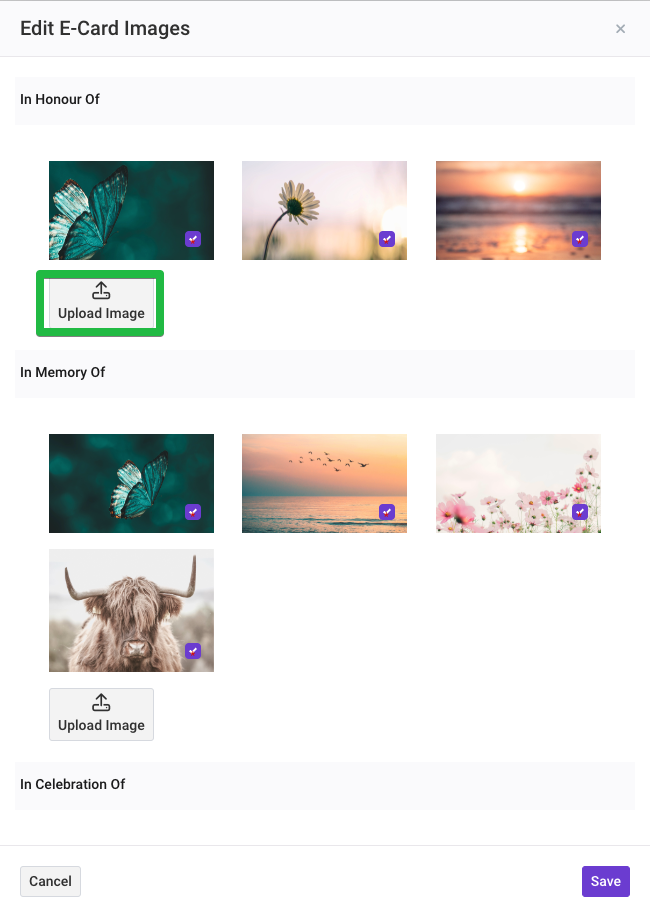 FAQs
Will the recipients of the E-cards get added as new contacts in my Keela account?
No! They will not. The interaction email will live under the donor who made the donation.