Receipting season is right around the corner, folks! If you attended our End of Year Webinar Series: Part 4 - EOY Receipting webinar you'll already be aware that we've been working on some new enhancements to make this even easier.
Ability to Cancel Multiple Receipts for a Contact
Accidents happen - we get it! We've added the ability to cancel multiple receipts at a time on a Contact's profile to make correcting mistakes even easier.
Navigate to the Contact's profile > Hover over the Fundraising Tab > Click Transactions > Select the donations with the receipt/s that you would like to cancel > Click Actions > Click Cancel Receipts (s)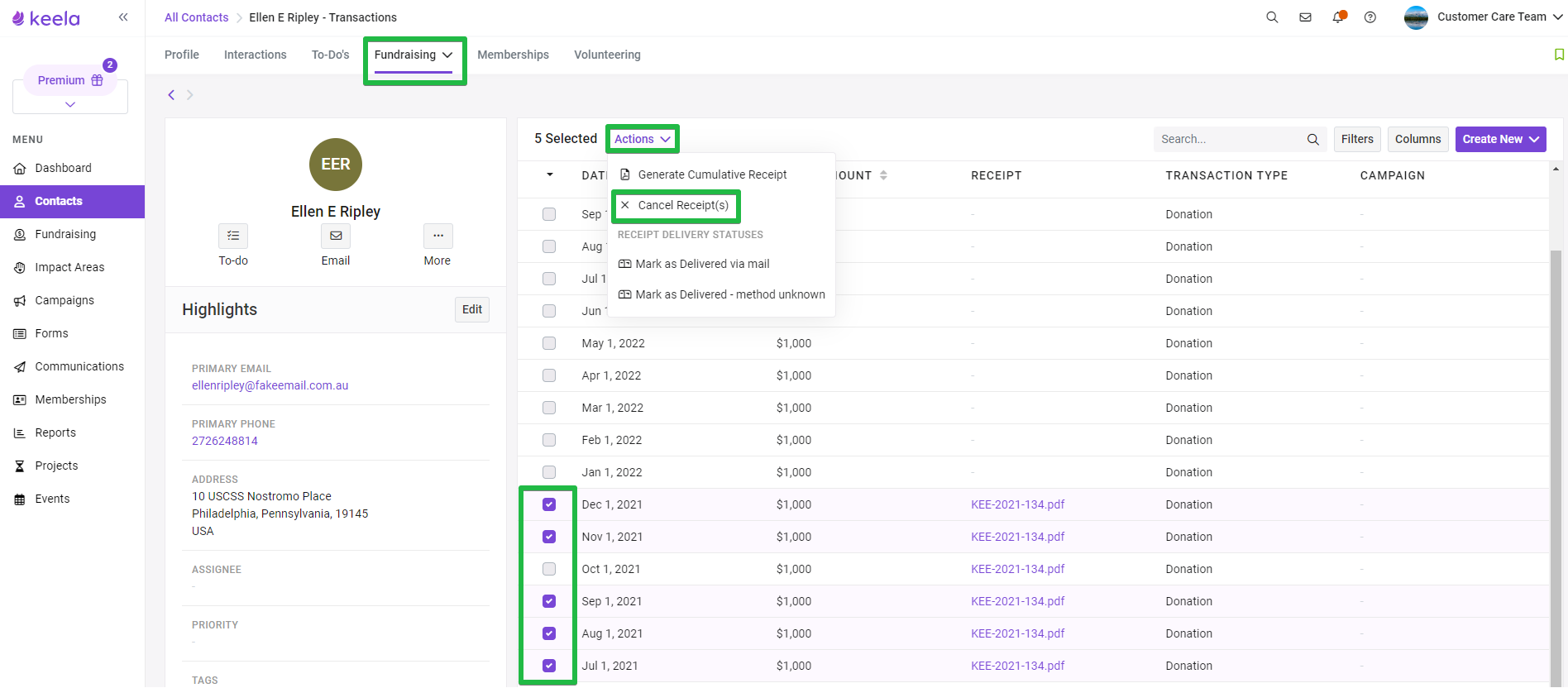 Smart Codes now available on Receipt Letters
Not to be confused with Acknowledgement Letters, Receipt letters are an extra thank you that you can ensure is included as an extra page with all Receipts created in Keela.
Receipt Letters are adjusted through the Receipt Details button: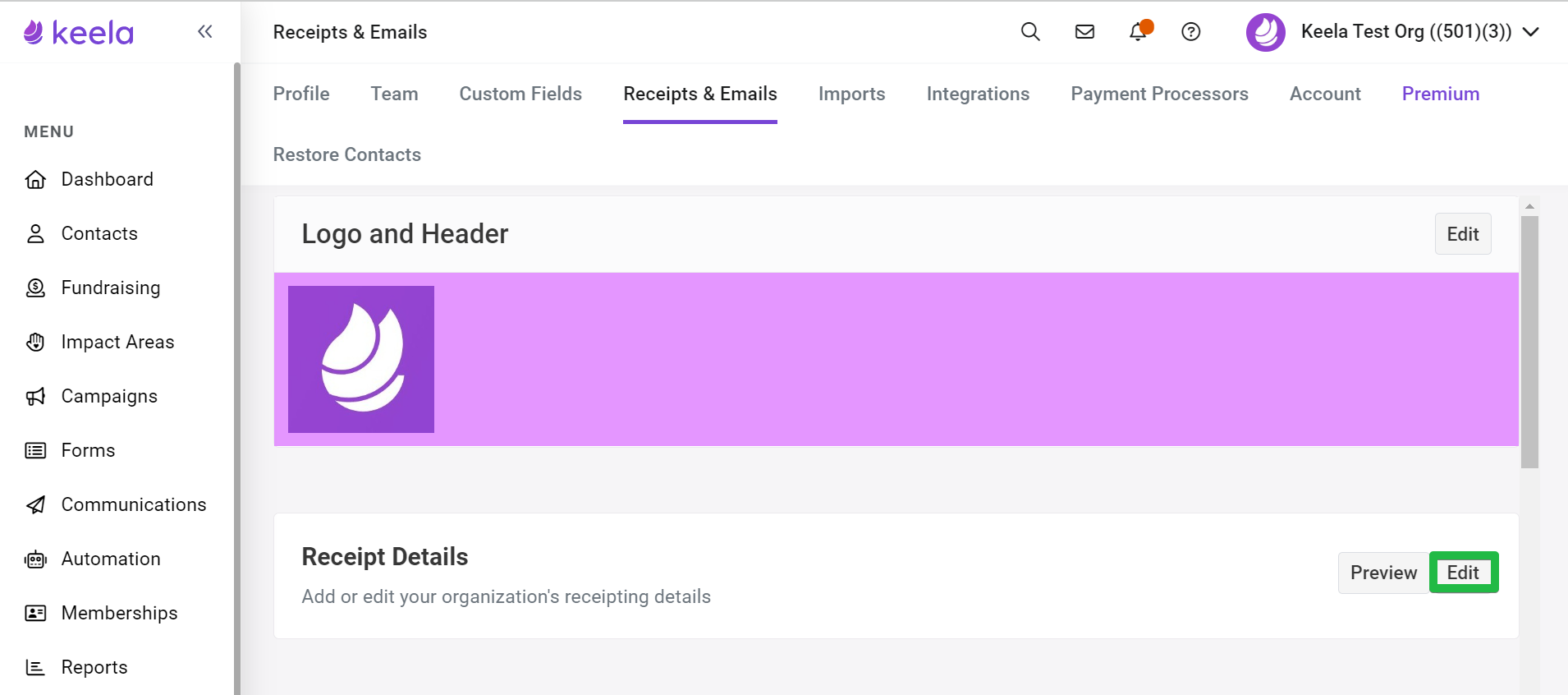 If you've turned on the Receipt Letter option, you'll have a Receipt Letter Message Body at the bottom that you can bow add your Smart Codes into: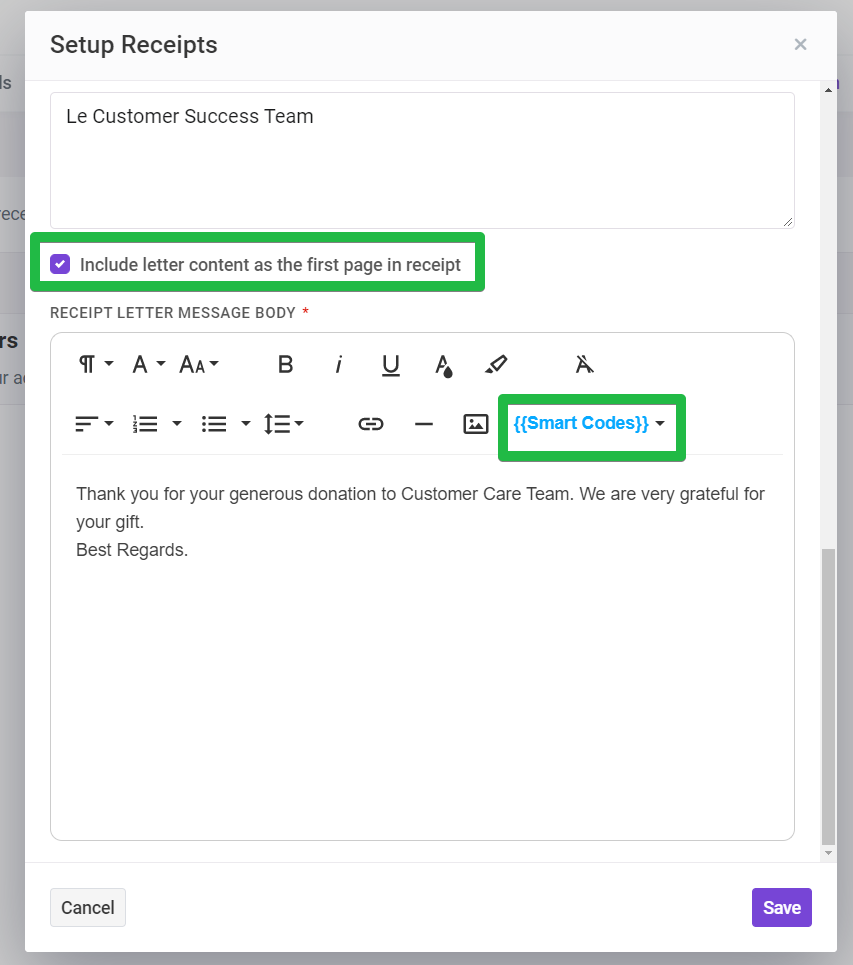 Note: Lots of users don't need this Receipt Letter option. Instead, they prefer to keep the Receipt as a simple one page PDF with only the Acknowledgment Letter/Email to accompany it.
Total Amount Transaction Smart Codes available on Receipt and Acknowledgement Letters
We recently added the ability to add Transaction Smart Codes to Email Marketings and Direct Mails built in Keela. This release, we'll be adding the Total Amount Smart Code to Acknowledgement Letters!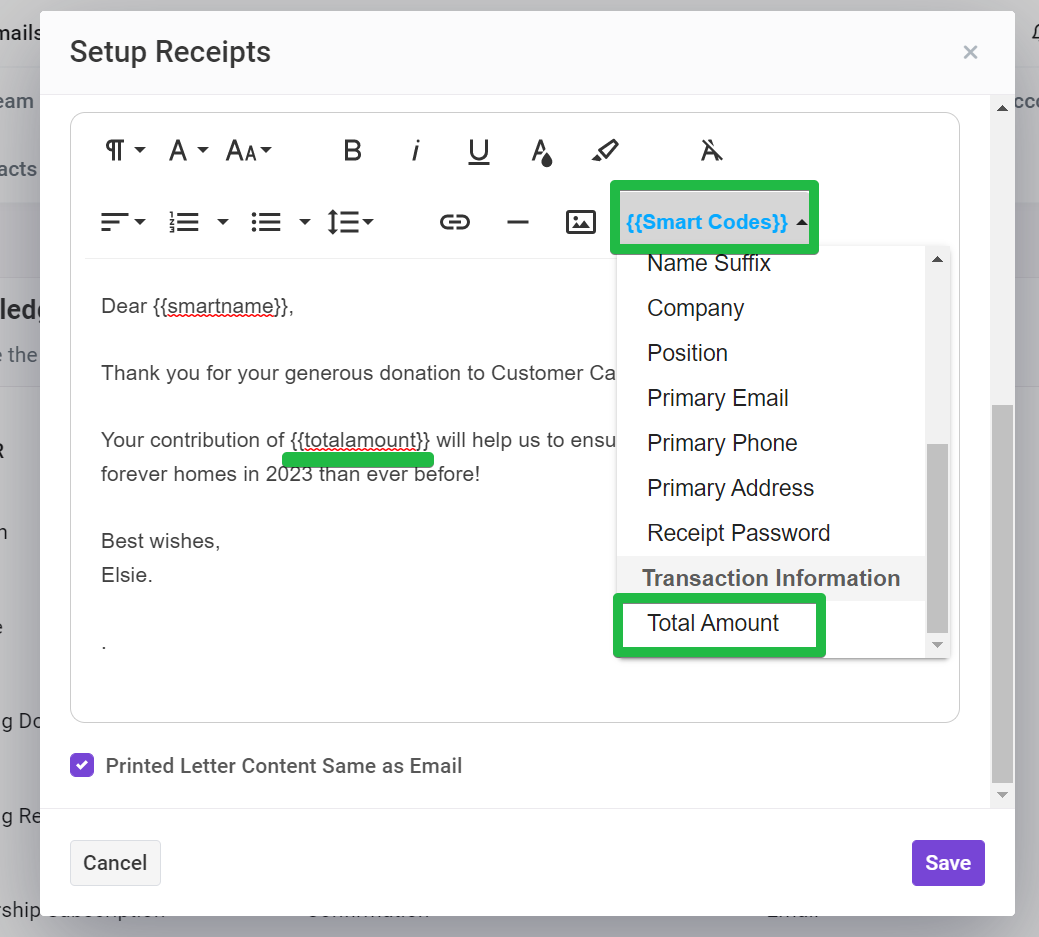 Impact Area and Campaign Name Smart Codes available on their specific Receipt Acknowledgement Letters
You can also now add the name of the Impact Area or Campaign to their specific their specific customized receipt letters: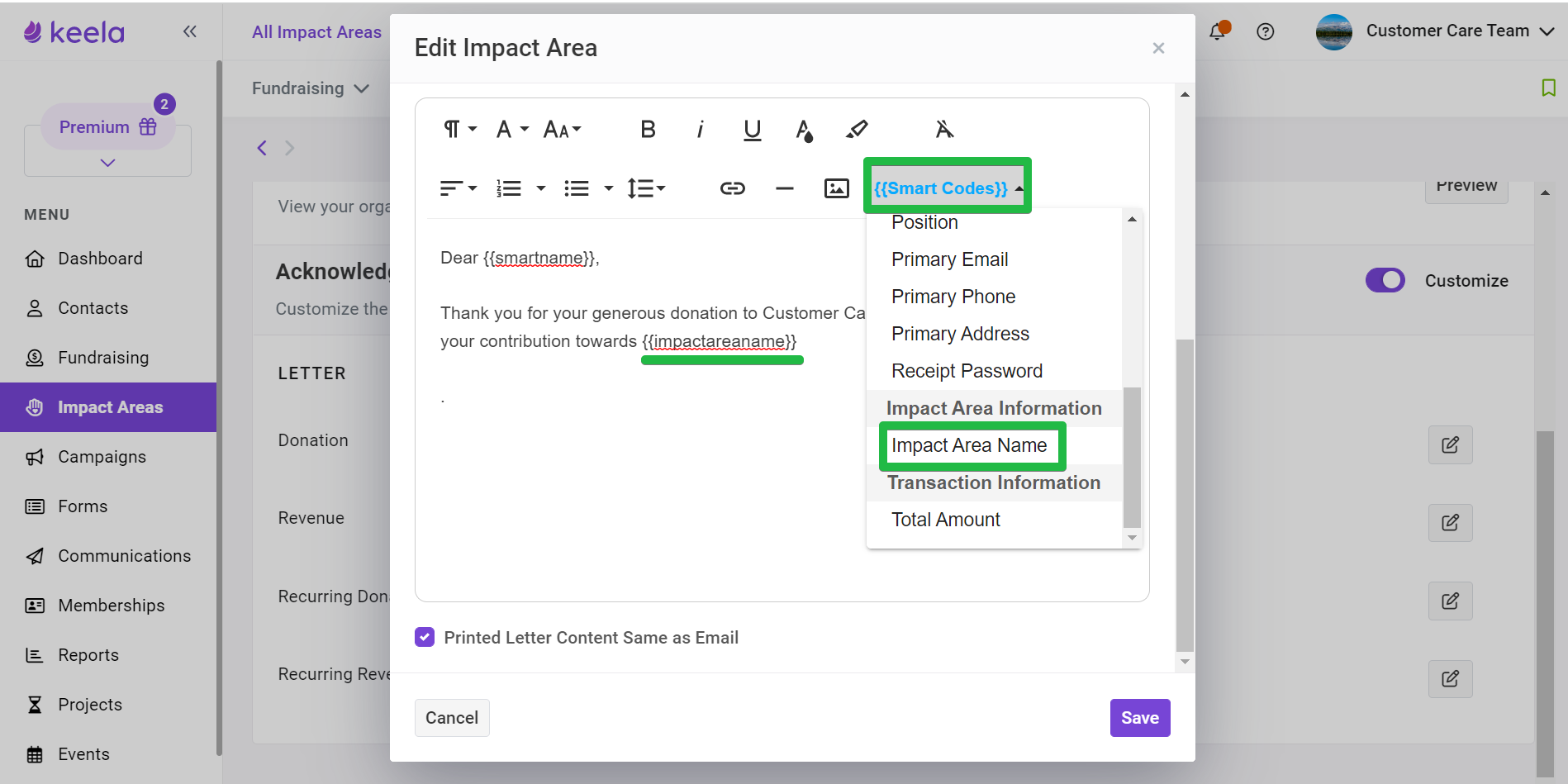 Ability to resend a receipt via email
Look, no one is perfect! You've lost an email before. We've lost emails before. It happens! If your donor reaches out to you because they've misplaced one of their receipts, you will be able to resend it to them via email with a few clicks.
Navigate to the donation on the Contact's profile > Click Actions > Click Re-send Receipt