**Crypto Forms are currently only available for organizations located in Canada and the US.
In this article, we'll be going over the steps of connecting BitPay to your Keela account!
Before connecting BitPay to Keela, you'll want to make sure that you have your BitPay account set up.
You can create your account with BitPay here: https://bitpay.com/
(1) Connect in Keela
Login to your Keela account > Navigate to Organization Settings from the top right-hand menu > select the Payment Processors tab> Find BitPay > Click Connect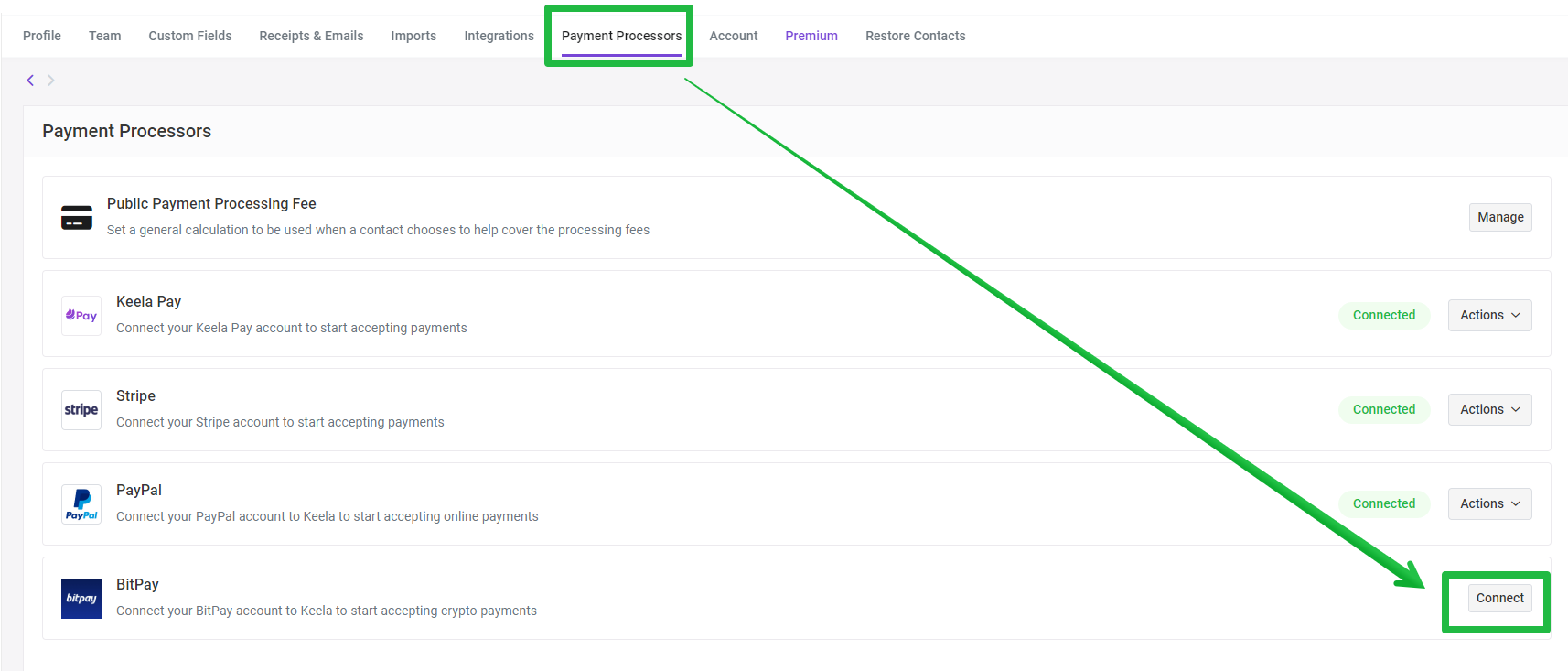 After clicking Connect, you'll want to Authorize the connection to get the Pairing Key.
(2) Connect in BitPay
Once you are there, you can follow the link to go to your BitPay account: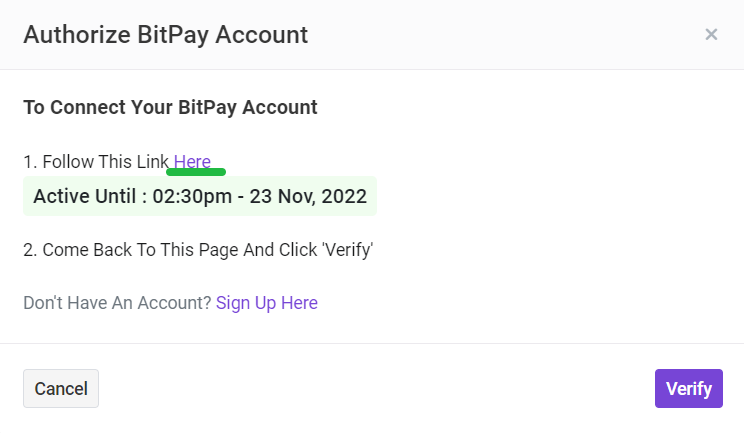 You will be prompted to log in to your BitPay account from there! Once you've logged in, you will be prompted to your account's dashboard.
Once you are on your dashboard, you want to go back to Keela and click again on the button: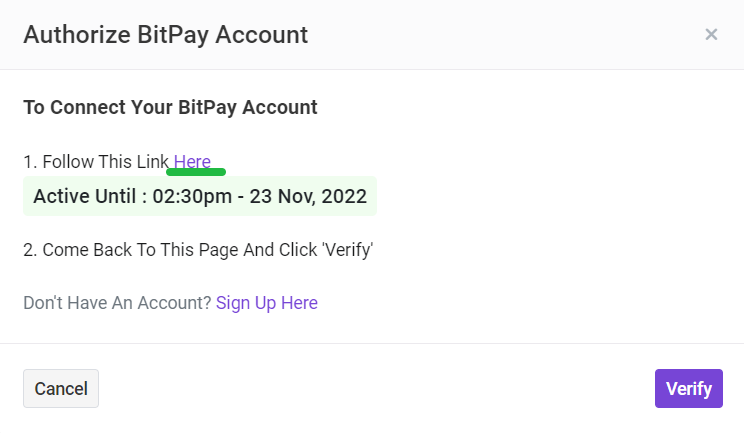 Once you've clicked there, you can approve the Pairing Code:
Once you've approved it, you can go back to Keela to verify it!
Voila! You are now connected to BitPay!
FAQ
Do I need to create an account before setting up the integration?
Yes, you'll need to have your BitPay account ready before you set up the integration. Here's the link on where you can get it started: https://bitpay.com/
I don't see the same page after I try to open BitPay. What should I do?
Try logging in to your BitPay account and then try re-clicking on the link from Keela to approve the connection! That should do the trick. If that doesn't work, reach out to us at support@keela.com and we can guide you!